Reykjavik University and LS Retail to cooperate on information technology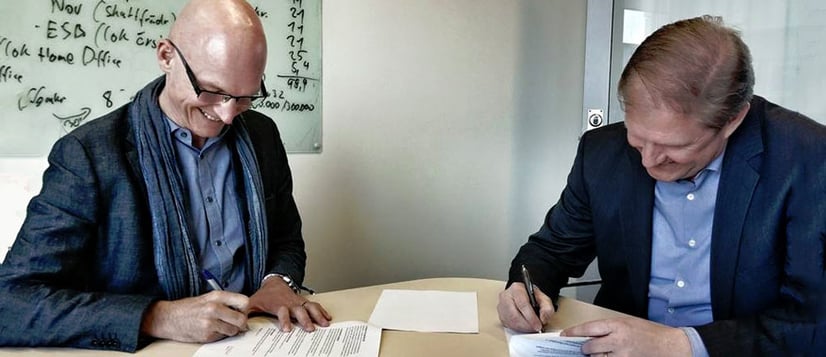 Reykjavik University (RU) and LS Retail have signed a cooperation agreement for research and education within the fields of information technology and business.
The collaboration is aimed at strengthening studies and education where business and information technology are integrated, and to show students at RU how the two fields are intertwined in the development of software for retail, restaurants and similar businesses. The three-year agreement entails that LS Retail will set up a research fund to support research and projects undertaken by students and faculty at RU in this rapidly growing field. "The part information technology plays within business is getting ever bigger and the demand for specialists with special skills and training in both fields is growing. This collaboration with LS Retail is one part of how RU is reacting to this trend. We are very pleased to get a leading global company to join us in this exciting project," said Ari Kristinn Jónsson, Rector of Reykjavik University when the agreement was signed. Magnus Norddahl, LS Retail CEO commented: "Information technology offers massive opportunities to utilize the various data generated by modern retail and hospitality businesses in a strategic way. In order to seize these opportunities we need people who understand both sides; the business side and the information technology one. We are very satisfied to enter into collaboration with Reykjavik University, the leading educational institution within this field in Iceland. For further information, please contact: Eirikur Sigurdsson, Head of Marketing and Communications at RU - eirikursig@hr.is
About Reykjavik University
Reykjavik University (RU) is a private university-level educational institution dedicated to higher education, research, and related projects. RU is the second largest university in Iceland and the largest private institution of higher education. The university consists of four academic schools: the School of Law, the School of Business, the School of Computer Science, and the School of Science and Engineering; the 'Open University' is RU's executive and continuing education unit. Reykjavik University is a community of 2,800 students and over 400 full time and part time employees.