12 pros and cons of online, cloud-based POS systems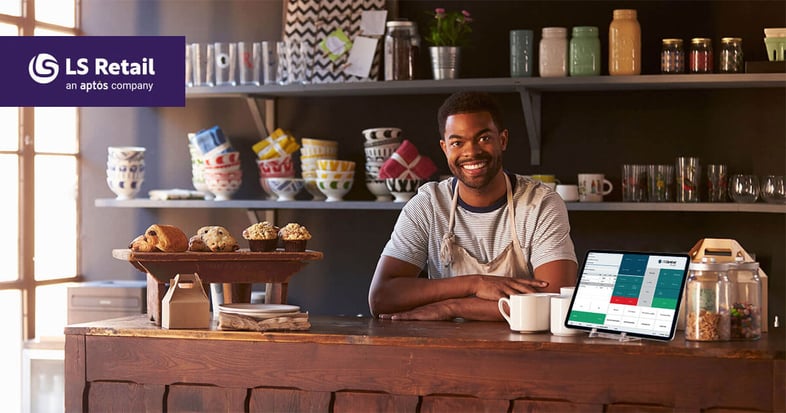 Today, more retailers use web-based Point of Sale (POS) systems than those who don't. A recent report found that over half have moved to a POS system on a software as a service (SaaS) basis and a further 40% plan to move to a cloud retail management system in the near future. For many, the benefits of using an SaaS-based POS now outweigh any reasons not to outsource their IT.
As retailers pursue growth and seek new ways to deliver seamlessly connected consumer experiences, online POS systems offer them the opportunity to deliver flexible fulfilment options, gain remote access and replace outdated software. Around 60% of retailers say that upgrading or replacing their POS system is their main priority.
If you're looking to update your POS, you might be wondering whether a cloud-based system is a good fit for your retail business. We've listed some pros and cons of SaaS to help you decide for yourself:
Advantages:
1. You can choose any hardware
Cloud POS is flexible as it works on a range of commonly used devices including smartphones, tablets, and laptops. Retailers simply choose the hardware that works best for them and provide their staff with login details for easy, secure access to the system. It means that retailers no longer need to invest large sums of money into specific POS gadgets or waste time installing and maintaining complex software and servers.
With all the tools they need in their hands from a device of their choice, sales associates can streamline the sales process, quickly check stock levels, order items for customers to maximize their basket potential and deliver a truly personalized shopping experience.
2. Support mobile sales and serve customers wherever they are
With SaaS-based POS, closing a sale is no longer reliant on a till. This freedom and mobility means that retail businesses of all sizes can offer a far more streamlined and user-friendly service. Retailers need innovative ways to speed up serving customers and deliver personalization with technology that can keep up. Mobile POS makes it possible for staff to serve customers wherever they are in store and carry out a range of essential tasks such as processing payments, tracking sales and checking inventory. And they don't even need to be connected to the internet the entire time as the POS works offline, too.
3. Pay with a monthly or yearly subscription
SaaS software is available on a pay-as-you-go basis, helping retailers of all sizes to manage their business in an affordable way with a plan that suits them. When switching to the cloud, there's no need for large upfront investments.
Paying on a subscription basis also offers a great opportunity to be flexible and scalable. Want to add more stores or deliver a new consumer experience? A SaaS-based POS allows you to scale up – or down – depending on your current business needs without having to pay for more features than you'll use.
4. Keep training and maintenance costs to a minimum
Cloud-based POS systems are generally designed to be intuitive and require very little IT knowledge to use. The upshot of that is you won't need to invest huge amounts of time training new employees. They can also easily switch roles depending on where you need them in the business.
Because the POS provider delivers all the necessary support and is responsible for maintaining the software around the clock, retailers also don't need to worry about fixing complex POS problems or technical issues. This also means you don't have to spend extra oninternal IT personnel or costly external consultants, as all support is included in the subscription fee.
5. Access data anytime, anywhere
Shoppers today expect highly personalized features online, including a full view of their purchase history and recommended products. And when they step into your store, they want that same personal level of service, which means your sales associates need full access to the customer's profile to understand their individual needs.
A cloud-based POS allows you to log in quickly and securely to access any key data. When closing a sale, the sales associate is never more than a few taps away from the tools and insights they need to inform every purchase and enrich the basket's potential.
6. Always use the latest version
With SaaS, keeping your company's software up to date requires minimal effort, saving both time and money. All updates are automatic, which means you don't need to worry about downtime or costly investments from renewing outdated software.
And because you're always using the latest version of the software, you can take advantage of new POS features and functionality as they become available. Retail is a constantly evolving business, and you need technology that can adapt with the latest trends and deliver the services and experiences your customers expect.
7. You can flex and grow easily
Cloud POS is scalable, which means you can easily add or remove features depending on your business requirements. At all times, retailers have complete control of their license plan and storage capacity. Whether you have two or 200 stores running on your operating system, the cloud allows you to tailor your package to suit your business's needs.
Even if you're not intending on adding new store locations, you still might want to introduce new functionality to support special events and pop ups or scale up online computing power for peak season events such as Black Friday.
8. Your software is taken care of by the provider
Spending hours installing and updating software systems and managing lengthy integrations has become a thing of the past with cloud POS. All updates and upgrades are carried out by your software provider, keeping your data safe and secure, even if your hardware breaks.
When all your POS operations are running in the cloud within a comprehensive retail management software, you can be sure you're your software won't slow down your hardware. With a solution like LS Central for retail, staff can simply log-in from anywhere via a web browser, allowing you to access your business from anywhere without the need to install bulky software and use up valuable storage space.
9. All your data is backed up
Have you ever lost crucial data or functionality in a power cut or system outage? SaaS-based POS takes that worry away because your information stays backed up in the cloud. Even if a device is lost or stolen, your critical business data is safe. When you select a cloud-based solution like LS Central, you're backed by Microsoft's industry-leading security infrastructure, which means data is automatically stored securely, and your business stays protected against any potential cybersecurity threats.
Disadvantages:
1. Set up requires connectivity
If you opt for a SaaS deployment, one thing to bear in mind is that you'll need a reliable internet connection. But that doesn't mean you'll always need to be connected to the internet to sell. Unlike traditional SaaS solutions, LS Central's POS system also runs offline, so you can keep serving customers, even if the internet goes down temporarily.
2. Customizations are different
SaaS-based models can't support extensive customizations, which may be a drawback for businesses who want things exactly as they're used to having them. But even though customizations are limited, switching to a cloud-based POS saves businesses way more time and money because they no longer need to maintain the system themselves or deal with expensive and complicated integrations that can make updating the system way more of a hassle.
3. You have limited personal support
Often times online support can be limited, but many companies offer a descriptive guide that users can access online to get the support they need. Plus, cloud-based POS systems are largely straightforward and user friendly, so this type of support is usually enough.
Are you ready to switch to SaaS?
Comprehensive POS and retail management software like LS Central provides all the functionality you need to manage your business, covering financials, POS, store operations, supply chain management, inventory, eCommerce and customer loyalty within a single platform. And because LS Central is available on a SaaS basis and hosted in the highly secure Microsoft cloud, you get minimal upfront costs and the peace of mind that comes with knowing you won't need to manually upgrade your retail management software again.
Need more advice about which software deployment model is best for your business? Feel free to get in touch with our team of experts.