Progressive web apps: what they are, and why they matter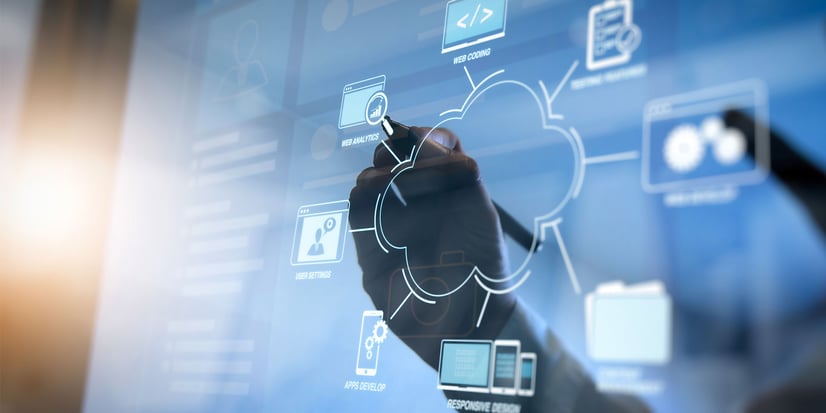 Many online and omni-channel retailers across the globe have identified customer apps as the best way to provide a personalized, seamless shopping experience for their customers.
In the past, if a retailer wanted an app for its customer, they'd need to have it purpose built. This might be the right choice for some brands – after all, a well-built native app that's integrated with your existing business processes can offer next-level personalization, fantastic graphics, and the user experience the retailer desires. However, a custom-built app is not for all brands, as it often requires lots of time and resource, on top of hefty money investments, both to set it up, and to maintain and manage it afterwards.
Maintenance requires more than making sure the app always offers a seamless experience without disruptions (there's nothing worse than an app that constantly crashes). You also need to regularly update it with more functionality, so that it can keep on meeting customers' requirements, as well as the continuously changing demands of app stores such as Google Play and the Apple App Store, which are always raising the bar as they upgrade their systems.
This kind of economic and time investment can be prohibitive for many online retail businesses. Which is why progressive web apps (PWA) are becoming increasingly popular.
What are progressive web apps?
Alex Russell, one of the pioneers of the concept, describes PWAs as "websites that took all the right vitamins." Essentially, progressive web apps are browser-based applications that look and feel like a native app. The icons for these apps can still reside on a user's home screen, giving the retailer the same visibility and easy access as traditional apps. However, PWAs differ from traditional apps in that they are accessed directly from the web, and don't need to be downloaded or installed.
With time, PWAs have been getting better and better. New and upcoming APIs are allowing features like file barcode scanning, access to media controls, app badging (which enables the app to know if there are actions or notifications waiting), geolocation and push notifications.
What's truly innovative is that all of these functionalities can be achieved without the hassle of maintaining an app in a store. Being simple to maintain isn't the only benefit you'll get. PWAs also offer retailers the following 7 added advantages:
1. They attract more customers, who stick around for longer
PWAs are a compelling proposition for customers, because they are designed with user needs in mind. According to the latest findings from Google, businesses using PWAs see a 68% increase in mobile traffic and a 52% average increase in conversions (visitors becoming buyers). The average session tends to increase by 78% on a PWA, while engagement increases by a massive 137% and page views increase by 134%.
2. They are incredibly fast
Customers get quickly frustrated when apps or web pages are slow to load. According to a survey by Dimensional Research, 61% of users expect mobile apps to start within four seconds, while 49% want responses to their inputs in two seconds. If an app crashes, freezes, or has errors, over half (53%) of users will uninstall it.

This is where PWAs come into their own. Because they use an app shell design, the app user interface is stored, which improves the load time considerably. In fact, according to AppInstitute, PWAs are 15 times faster to load and install than native apps. They also work offline, which can be really useful if a user is out of service range.
3. They offer a great user experience
Because they effectively bridge the gap between web and native applications, progressive web apps offer unprecedented usability and reliability – and a great user experience as a result. PWAs work for every customer, regardless of what browser or type of device they're using – desktop, mobile, tablet, or anything else. That's because they're built with progressive enhancement at their core.

4. They require less storage
PWAs require significantly less storage space than native apps. Starbucks' progressive web app, for example, is 99.8% smaller than its native app on the Apple App Store.

5. They can help you boost revenue
According to findings from Google, when an eCommerce store switches to a PWA, they can realize a 20% boost in revenue. Conversely, retailers that don't have a progressive web app may be missing out. Google offers the example of a retailer with $20 million in annual eCommerce revenue, which could lose $1.4 million by waiting a month to offer a PWA, and another $6.8 million by waiting six months.
6. They can be more engaging
When Indian online mega-store Flipkart created its PWA, it benefitted from a 40% higher re-engagement rate and 70% greater conversion rate. And this is just the start of what can be achieved: according to Google, engagement is often increased by 137% when a business launches a PWA.
7. They are more discoverable
An app is of no use if it can't be found. Thanks to W3C manifests and Service Worker registration scope, PWAs are identifiable as 'applications', allowing search engines to find them. They are linkable too, making them easy to share on social media.


Ultimately, it's clear that PWAs offer a really viable alternative for online retailers that don't have the time or resources to effectively manage a native app. In fact, they can help a business very quickly reach its target audience, and deliver a fantastic experience that will keep them coming back for more.
Would you like to find out more about how a progressive web app could benefit you? Contact us today.