Omni-channel, digital, power of technology and great customer relations focus at RBTE 2016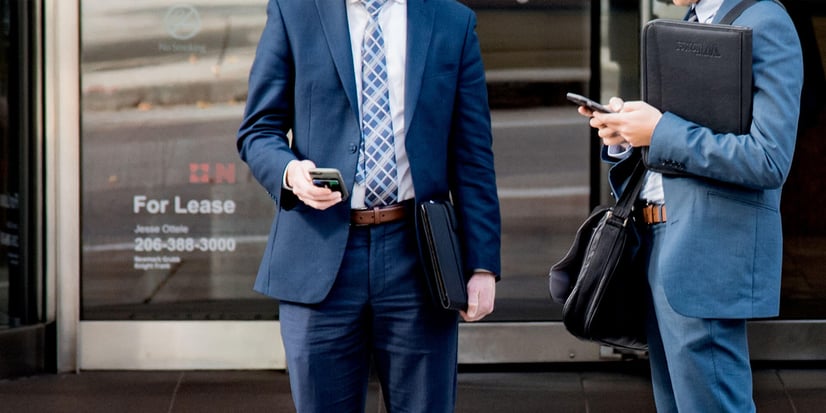 Retail Business Technology Expo (RBTE) just wrapped up in London. It was packed with a top-level conference content from some of the major brands. The main things that clearly stood out included omni-channel, digital, mobile, focusing on the customer and that the store is really the center of it all. Below are the big takeaways I got from attending a number of sessions during the two days at RBTE.
Top retailer John Lewis - omni-channel customers spend about 3x as much money as customers who only use one channel
"The most important thing for customers is experience," stated Mark Lewis, Head of Omni-Channel Customer Ordering at John Lewis. "To succeed, you must be omni-channel from the outset at all levels of the business. You must ensure that your brand resonates across all touch points." Lewis spoke about their aim of serving customers more effectively both offline and online. John Lewis researchers have found that omni-channel customers are the most valuable ones spending about three times as much money as customers who only use one channel. Yet customers who only use one channel tend to be happier, according to Lewis. "We really believe success is all about being a really good omni-channel retailer," he said. "That's why we're investing in technology to make sure we can support customers across all channels and provide the best possible experience. It's a pretty big journey when you're running a legacy business," he said of the project. "These big-change programs swallow a lot of time. Retailers must also invest in the short-term while they invest in long-term programs."
Fashion retailer AllSaints use monthly fashion product drops, and not seasons
James Wintle, Global Director of Digital and Technology at AllSaints, revealed that their business has made significant changes in the past few years in order to take advantage of digital technology. They believe that the firm is a socially networked enterprise that includes thousands of employees globally. The aim of the transformation project has been to help people across the globe to collaborate more effectively. "We're a fast moving business," he said. "Rather than having seasonal launches, we have monthly product drops. Lots of people need to communicate regularly, such as global design talent, which is an in-house team." Instead of in-house IT and internal servers, the firm switched to Google's cloud-based platform. Early adopters in the business were set up in less than 20 days. These initial starters helped push a full rollout for all 3,000 users within 100 days. The firm's intranet, for example, was transformed. Everyone in the company now communicates internally via Google+, thereby decreasing the time spent on emails. "We're behaving like a proper social business – and that means everyone, from the chief executive to shop floor workers," he said. More than 100 internal videos have been shared on YouTube using the platform for key areas such as training and development. Talk about an interactive and digital workplace!
Topps Tiles using technology to inspire customers in boutique stores
Another very interesting session was that of Phil D'Souza, merchandising director at Topps Tiles, who announced that they are rolling out a chain of small boutique stores that take advantage of the company's online visualizer tool, which provides both inspiration and the platform for customers to design their interior spaces. Phil said that the number of 'inspirational' boutique stores will double this year to over 20 outlets which are located in central locations and have a limited range but are enhanced by the use of technology. The visualizer enables typically domestic customers, to define the room project online and fully personalize the design. The key to the visualizer's success is its multi-platform capability. Phil stated that wherever you start the journey, there is the capability to maintain it end-to-end across multi-platforms like mobile, desktop, iPads, and in-store. The visualizer is about creating a seamless journey across all touch-points. The store is the core of the proposition. The company is currently developing a CRM channel for engaging better with this valuable grouping. Topps Tiles is also working on its back-end supply chain as it seeks to remove the silos from within the business. "Within Retail, technology silos exist and this has been the case with Topps Tiles. The website is semi-independent from the rest of the business. But we want as few silos as possible and we're seeking to align them in the same way we have done with the visualizer.
Online is being overplayed while stores remain the vital ingredient
What came to a bit of a surprise to me, was stated by Terry Duddy, non-executive director of Debenhams and former CEO of Home Retail Group. He cited research from Conlumino that showed the percentage of online sales had almost doubled from 7.3% to 13.1% between 2009 and 2014, but that it was forecast to only increase to 16.7% over the five years to 2019. I would have thought that it would be more! Terry said that online sales and the disruption from digital are being overstated and retailers should instead place more of a focus on their physical estates, which will continue to be the fundamental component for shoppers in the future. The fastest growing online channel in the UK market is click & collect which involves the store being central to the transaction. The store is growing in importance but is being neglected and misunderstood. Terry went on further to say that retailers are enjoying the benefits of online growth but it's rather disappointing. Digital disruption has slowed somewhat. By 2020 stores will be the focus for 87% of all retail sales from either transactions in-store or from collect from store for online orders. He added that partly on the basis of the way the media so positively reports online sales is bigger than it is, and this is then reflected in the way retailers are thinking. In contrast, there is a perception that physical space is being reduced as the high street struggles to compete against the online channel and pure-plays. Duddy quoted research from property consultants PMA showing retail space had grown 19% over the last 15 years and although there was a plateauing in recent years there is still growth in the market. He said it was therefore no great surprise that pure-plays were recognizing the value of physical stores with Amazon among others opening its first outlets.
IKEA recognizes the power of a great loyalty card program to boost brand loyalty
Magnus Holst, CRM manager at IKEA UK presented a video they have created for Family Card members and produced big business benefits. The video - which is centered on UK users - is used to introduce people to IKEA Family, the firm's global loyalty program which includes 85 million people. There are 5.4 million IKEA Family members in the UK, who account for about 30% of the firm's sales. Holst stated that the first 90 days are crucial when someone joins a loyalty program; they must be educated and informed about all the benefits. The new video was important because research from the retailer found that 40% of members did not shop using their card again after the first seven weeks, and as many as 28% of members did use their card to shop at all. IKEA needed to improve its communication techniques and educate members about the potential benefits. The retailer decided to create a video to send to UK members, which would take them back to the company's starting point in Älmhult, Sweden. Holst and his colleagues created an interactive film that drew on key methods, such as personalization, speech recognition and motion tracking, to make the content as engaging as possible. Control group research highlighted how the video produced a 12% uplift of UK members visiting the store after joining the program, and 61% said they would visit the store more in the future. IKEA will also roll out this initiative globally.