Omni-channel successes and failures: lessons learned from the coronavirus crisis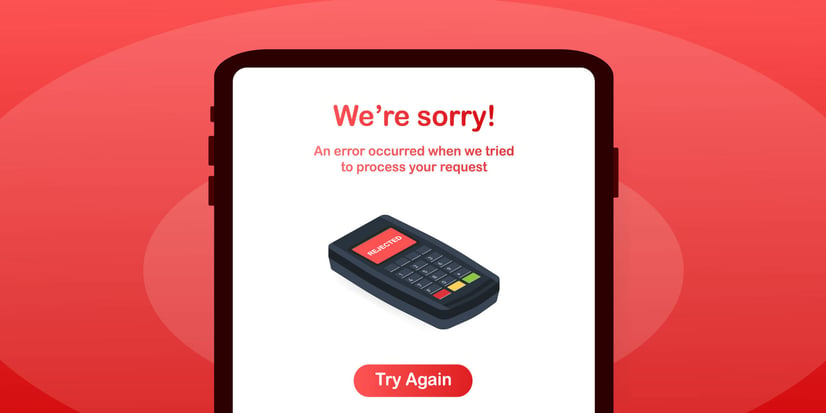 Digital-first and omni-channel retailers have been more resilient to the coronavirus crisis than their traditional bricks-and-mortar competitors, experts say. Closed stores, social distancing measures and curbed consumer spending have led to abrupt shifts in the industry, leaving many retailers exposed, especially those that had spent years prioritizing physical stores and face-to-face engagement over omni-channel strategies.
Primark is a sobering example. The clothing retailer has long been an outlier on the high street as one of the only without an online store. In an interview with Drapers in 2019, CEO Paul Marchant said that the retailer's "high-volume, low intake margin, low selling price" model didn't lend itself to e-commerce. Its business model has served it well – until now. Forced to close its high-street stores across Europe, the company has gone from making an estimated £650 million in sales per month to nothing.
Other well-known brands have also suffered. Fashion retailer Cath Kidston confirmed the closure of its physical stores for good. Luxury US department store Neiman Marcus filed for bankruptcy in May. Weighed down by debt and increasingly stiff competition from online retailers, the coronavirus effect quashed any hopes of a turnaround for these businesses.
Digital-first and omni-channel retailers, on the other hand, have adapted to the new norm more easily. Some are even thriving. UK discount store The Works saw its online sales more than triple during the coronavirus lockdown and reported an 81% rise in like-for-like sales in stores and online during a week in March despite all its physical stores being closed. Meanwhile global sports brand Nike kept its business alive in China at the height of the coronavirus peak by finding digital ways to connect with customers, such as offering home fitness apps for free. Weekly users rose by 80% and digital sales went up by roughly a third too, as customers purchased new workout gear.
Indeed, retailers with a mature online channel, flexible fulfilment models, including home delivery, and click-and-collect, and a consistent, seamless consumer experience across channels have been more capable of salvaging sales and reducing some of their losses from shuttering stores.
But even as lockdown restrictions are lifted, uncertain times lie ahead. Retailers will have to work hard to keep up with changing consumer behaviors. Here are five areas to focus on to build more resilience in your customer experience, strengthen your omni-channel capabilities and, ultimately, survive:
1. Digital must become frictionless
McKinsey recommends retailers optimize their web pages for digital shopping. Now more than ever, site speed, stability and delivery times will be the difference between a consumer shopping with you or quickly opening up a new tab and buying elsewhere. Consider what information and products you showcase on your landing page. Again, McKinsey suggests making the highest-selling (and ideally highest-margin) products easiest to find, citing Amazon as a retailer getting it right: its first page of listings receives nearly two-thirds of all product clicks.
The less effort required, the more likely you are to convert visitors into shoppers. As mobile shopping continues to rise, it's important that shopping carts update in real time across devices, and that payments are simple and rapid. Consumers shouldn't have to fill out page after page of personal information across dozens of data fields. It's why services such as PayPal and Mastercard's Click to Pay solution are so popular – all required customer information is pre-populated, and cardholders simply accept terms and conditions or complete a two-factor authentication process.
2. Stock availability must be visible to consumers
Consumers are now less willing to head to multiple stores to find the items they are looking for. Instead, to reduce risk, they will rather head to the retailer most likely to have all the products they need. And if they can ensure that the items they want are available in store before they even leave the house, even better.
With widespread supply chains challenges, stock outs are more frequent than ever. Add to that the fact that wary customers want to limit the number of shopping trips they make. The result is that it's critical for retailers to share as much stock information as they can. If an item is out of stock, customers will appreciate knowing it in advance rather than making an unnecessary outing only to be disappointed. The same goes for online orders. It's far less frustrating to place an order and know from the outset that it's going to be delayed – or in the case of a food shop, missing or substituted – than to find it out after parting with their money.
Transparency is critical for building trust with consumers. Now more than ever, your customers need visibility of your stock to plan ahead.
3. You need multiple delivery and pick-up options
Safe, contactless delivery modes are the new norm. According to McKinsey, almost a quarter of US consumers are using delivery services more than they were before the crisis.
Retailers that already had delivery and click-and-collect services in place have been able to pivot quickly to meet heightened demand. Others have successfully caught up. US bakery Panera moved fast to launch a new grocery-delivery service to continue serving customers amid café closures. Consumers can now buy freshly baked goods and groceries online and have them delivered. Curbside ordering and pickup are an option too.
Some retailers are also exploring new partnerships to reach more customers. US footwear retailer DSW, for example, partnered with grocery chain Hy-Vee to sell its products through the grocer's physical store network to continue trading while its own stores were closed.
Whichever the method, this pandemic has shown the importance of having multiple channels you can use (or quickly set up) to reach consumers with your goods.
4. You need to build resilience in the supply chain
UK chocolatier Hotel Chocolat saw a surge in online sales prior to Easter. However, they were unprepared, and missed out on an opportunity. "Every day at Easter, the online demand exceeded the quantity of orders we could accept, due to the requirements to ensure safe working, combined with the short adjustment period," said chief executive Angus Thirlwell.
They weren't the only company to be affected. Many retailers found themselves quickly scrambling to adapt their supply chains and reallocate resources to where they are most needed. Measures included temporarily moving office staff into distribution center roles, and retraining workers to support pick and pack operations for the delivery of online orders. This experience may have taught retailers the importance of having flexible operations, and staff trained in multiple roles, ready to fill in different positions when the need arises.
Retailers also realized they need strong business intelligence and reporting capabilities to better understand how to adjust longer-term purchasing and inventory decisions. The lesson for the future us that there is a need to centralize the procurement strategy and gain stronger forecasting abilities. Knowing what consumers will want can help better cope with future spikes in demand. They may even find themselves sharing their data and collaborating with others to plan, forecast and replenish faster, and make best use of existing resources while reducing waste.
5. The role of stores must be redefined
One of the biggest lessons retailers will take away from the coronavirus crisis is just how important digital is. The future can no longer rely solely on a traditional in-store shopping experience. "The retailers that were already doing it [omni-channel] successfully are the ones that are going to recover much more quickly," said Kimberly Becker, senior research director with Gartner. "And in a future when shoppers are likely to be skittish about staying long in any store, only the tech-savvy chains will survive."
While the pre-crisis trend towards experience-centric retail stores is expected to resurge again at some point, retailers are also experimenting with "gray" and "dark" stores for fulfillment – turning stores into temporary or permanent distribution centers where workers pick orders for delivery or collection. Critically, retailers need a completely joined-up operation so they can adapt to the changes ahead and switch things up fast in line with consumer demand.
"The next normal is still taking shape, and customer expectations will continue to shift in response," McKinsey said. "Retailers that focus on customer experience and respond with agility and innovation in their omni-channel experience will fare better and strengthen their ties to customers."