LS Retail named major player among grocery retail POS vendors by IDC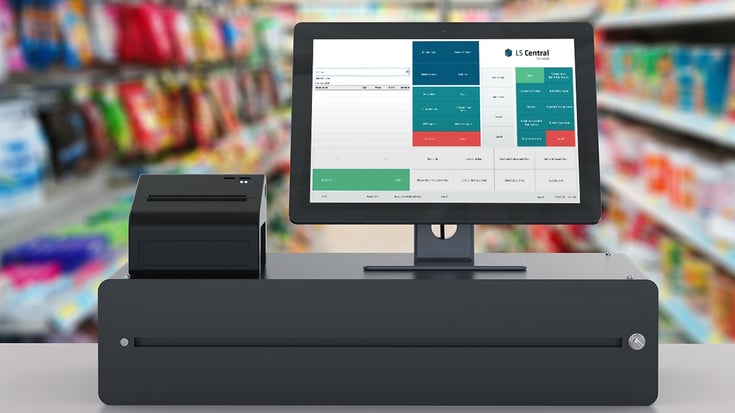 Global market intelligence firm IDC positioned LS Retail as a major player among point of sale (POS) software vendors for grocery and food store retail in its latest MarketScape report.
This IDC MarketScape assessment compares the capabilities of selected POS software providers who have a widespread presence in the global grocery and food store industry. The report investigates numerous factors, including how IT buyers evaluate the ability of a POS software to meet the changing needs of grocery stores, and the providers' roadmap and innovation strategy.
Vendor inclusion criteria
To be included in the study, POS vendors had to meet a set of criteria:
Have an established reputation offering POS software solutions in the fast-moving consumer goods (FMCG) segment of retail, with significant revenue from grocery/food stores, and with at least one grocery/convenience client with in-store net sales of $1 billion or more.
Have revenue above $13 million annually.
Offer a POS software with advanced omnichannel capabilities (beyond simple eCommerce).
Have worldwide presence.
The assessment analyzes eight global POS vendors, including well-known names like Toshiba, Diebold Nixdorf, NCR, and GK Software.
"A strong strategy for keeping its clients on the most up-to-date version"
Our software solutions are mentioned with specific focus on their cloud capabilities, which keep customers on the latest version. "LS Retail has a strong strategy for keeping its clients on the most up-to-date version of its software — its 'evergreen train concept,'" authors Margot Juros, Research Manager Worldwide Retail Technology Strategies at IDC, and Dorothy Creamer, Senior Research Analyst at IDC, state in the report.
"We are honored to be highlighted as major players in the grocery POS software industry, a very sophisticated and fast-moving space," says Kristjan Johannsson, Chief Commercial Officer at LS Retail. "We strongly believe that SaaS is the future of retail technology, and we are delighted that IDC recognizes the value we deliver to our grocery customers with our investments in innovative cloud technology."
Used in thousands of grocery stores
The IDC MarketScape specifically focuses on LS Central, which unites POS, back office, and in-depth industry functionality in one platform, enabling retailers to use one platform instead of many, and giving them a single overview. Some of the functionalities specifically designed for the grocery industry include scale integration, fresh food management, electronic labels with centralized price control, integration to self-checkout machines, and ScanPayGo functionality, which allows customers to use their mobile device as a POS to scan items and pay.
Currently over 8,500 grocery stores, supermarkets, convenience stores, and delis use our software solutions to run their business successfully. "LS Retail enjoys strong customer satisfaction for its support and ability to scale support along with a growing customer base," the report also notes, adding that "LS Retail deploys development teams to ensure that client needs are met and that systems are performing optimally and being improved. This dedication to solving customer problems results in a stronger belief in the solution for its retail clients."
Kristjan Johannsson believes customer satisfaction to be at the heart of our success. "Over the past three years, in spite of the challenges caused by Covid -19, our net churn on license maintenance has stayed below 5%. Such a high customer retention rate is uncommon in our industry, and it's a testament to the value of our unified commerce for groceries, and to the high quality of our customer service."