LS Retail launches LS Central for hotels, a Property Management System for hotels and resorts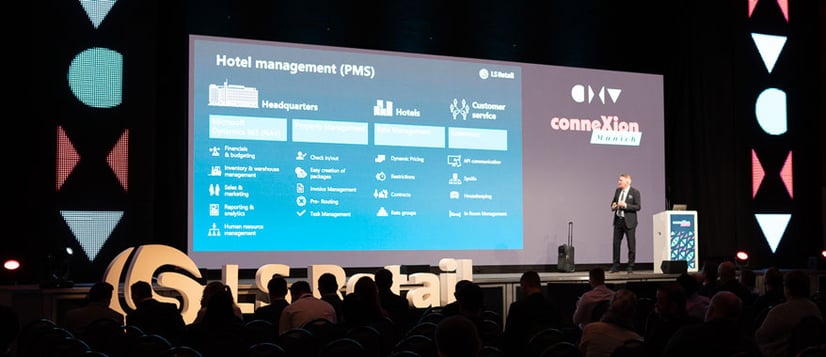 We have released LS Central for hotels
LS Central for hotels unites the typical functionality of a traditional hotel Property Management System (PMS) with the deep retail- and hospitality-specific features that the LS Retail solutions are known for. The system will cover all the main processes required in hotels and resorts, ranging from accommodation, to services such as spa bookings and reservations, to retail sales and restaurant management, all within a single system. LS Central for hotels is built on Microsoft Dynamics 365 Business Central, Microsoft's enterprise resource planning system.
This is the first software solution designed specifically for the hotel industry by LS Retail, a top Microsoft ISV known for its business management software for the retail and food and beverage industries.
"These are times of tremendous change in the hotel industry. Guests increasingly look for experiences and personalized attention. Yet, most of the technology designed for the hotel sector is outdated, and made up of a plethora of disconnected systems. As a result, businesses can't track the guest journey effectively, or show their guests they know them," says Magnus Norddahl, CEO and President at LS Retail. "LS Central for hotels is a unified commerce retail and hospitality platform. All the processes and functionality hotels and resorts need are packaged within one system. Hoteliers can finally gain the clear view they need over the guest experience, from past interactions to current preferences, online and offline, across all locations. This holistic approach is unprecedented in the industry. We believe it will fill a large gap, and deliver immediate benefits," concludes Magnus.
Would you like to join us?
The solution will be released for general availability in the fourth quarter of 2019. Would you like to cooperate with us, and help develop the solution prior to the formal launch? For further information, please contact Kristjan Johannsson, Chief Business Development Officer, at kjo@lsretail.com