LS Retail named Company of the Year 2022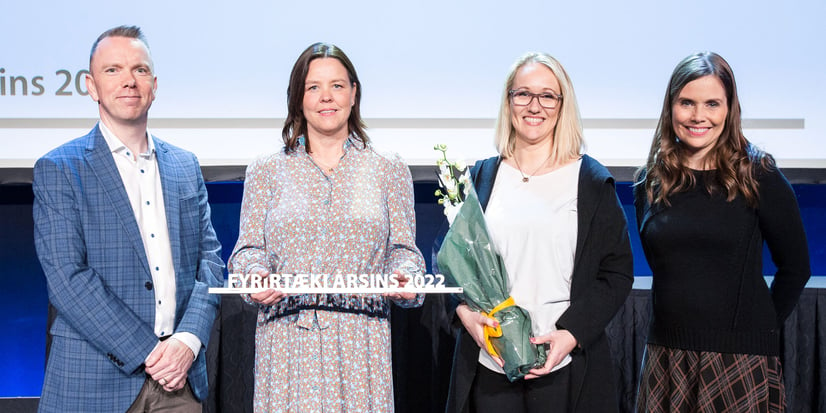 For the fourth year in a row we have been awarded Company of the Year in Iceland.
Icelandic workers' union VR runs a yearly nation-wide survey which asks employees to rate their workplace. The 15 companies (five small companies, five medium-sized, and five large) that achieve the highest rating from their own employees are awarded Company of the Year.
In the survey, employees are asked to evaluate their workplace on nine factors:
Management

. Is the workplace well managed? Do people trust their superiors?

Morale.

How do people feel at work, and how is collaboration between colleagues?

Remuneration

. Are employees satisfied with their salaries?

Facilities

. Are there good safety measures, technology, lighting conditions, food and coffee facilities, etc.?

Flexibility

. Do employees have a healthy work-life balance?

Empowerment

. Can employees take initiative and bring change?

Company image

. What is the external perception of the company?

Satisfaction and pride

. Are employees proud of their workplace? Do they feel good at work?

Equality

. Does everyone have equal opportunities, regardless of age, gender, origin, sexual orientation, beliefs?
Nearly 40,000 employees took part in the survey in 2022.
LS Retail was named Company of the Year in the category "large companies"
, achieving a total rating of 4,62/5. We received the highest scores of the year among all participants on two factors, employees' morale and quality of facilities.
"We are very grateful to receive this honor again. Everyone in the LS Retail team does their utmost for the success of the company, and all achievements big and small are celebrated by everyone," says Bergthora Hrund Olafsdottir, Chief HR Officer at LS Retail. "Our goal is to offer a great workplace, with beautiful facilities, a great canteen and an inclusive HR strategy. But what really sets us apart is the spirit the team creates, where each and every member plays an equally important role. For me LS Retail is not only a great company – first and foremost, it is a great community."
The awards were presented in an official ceremony at Harpa conference and concert all in Reykjavik. In the picture, left to right: Ragnar Thor Ingolfsson, head of the union VR; Bergthora Hrund Olafsdottir, Chief HR Officer at LS Retail; Vaka Agustsdottir, Recruiting & Training Manager at LS Retail; Katrin Jakobsdottir, Prime Minister of Iceland.
Photo published with the permission of VR. Photographer: Birgir Isleifur Gunnarsson.
Read more about the award on the VR official page.