While traditional retail stores won't disappear, retailers need to figure out novel ways to stay top of mind with consumers.
Here are some non-traditional ideas retailers are experimenting with to attract more and newer customer segments, and stay relevant tomorrow.
Subscription boxes, to increase brand exposure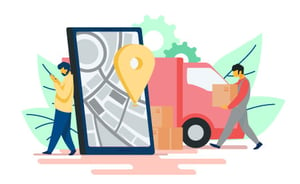 From meal kits to books to wine to shaving supplies, subscription boxes have transformed the concept of repeat purchasing. Consumers love the feeling of convenience and surprise of a curated selection of exciting new products sent directly to their doorstep.
According to a recent eCommerce study by McKinsey, 35% of active box subscribers have three or more active subscriptions.
Feedback is a critical component in the model's success; most subscription brands regularly request consumers' feedback on specific items, maintaining an ongoing dialogue that helps them know what their customers need and expect, down to the single product.
Brands can go two ways: make their own subscription box (which would only be viable for products that need to be re-purchased frequently, such as consumables), or take part in a third-party box. The first option offers a steady revenue and a more direct relationship with customers (and access to their data). The second option has the benefit of being introduced to a new set of consumers. 61% of subscribers say they shop more for products they receive in their subscription boxes, according to a report on new retail formats from the International Council of Shopping Centers (ICSC).
Pop-up stores, playing into the excitement of exclusivity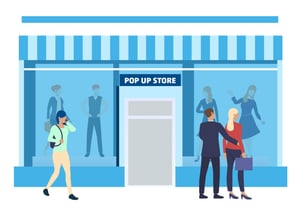 Short-term stores are widely popular with both retail brands and consumers.
Pop-up shops offer consumers all the elements they look for in a retail experience: adventure and surprise, mixed with feelings of exclusivity and impermanence (playing into people's fear of missing out).
For retail brands, pop-ups give the flexibility they need to test and try new formats, product lines, or areas, making use of available real estate without having to commit to long-term leases. Department stores are using pop-up spaces to create awareness of new brands. Online retailers have also been benefiting from pop-ups, using them to display their products in a physical retail space where shoppers can see them and touch them.
The ICSC report notes that 55% of consumers who have shopped at pop-ups say these experiences encourage more frequent shopping trips.
Resale, to promote sustainability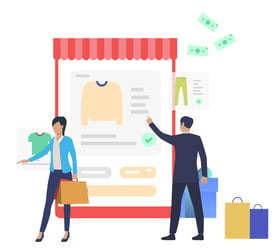 Ethical consumption is rapidly moving from niche to ordinary. Consumers are starting to hold retailers accountable for their production methods, and are increasingly seeking out sustainable goods produced in an ethical way. According to a recent sustainability study by Nielsen 73% of global consumers are willing to change their consumption habits to reduce environmental impact.
One of the ways brands are responding is by focusing on resale of pre-used items, fueled by a growing consumer interest in purchasing pre-owned items. According to the latest Thredup resale report, sale of second-hand items has grown 21 times faster than the retail apparel market over the past three years. It's not just students and bargain hunters, either: 26% of luxury shoppers also buy secondhand.
British luxury brand Burberry has recently partnered with marketplace The RealReal to endorse the resale of their goods, citing a strong label demand from younger consumers and a desire to extend the lives of their products, saving them from landfill. Luxury department store Selfridges offers certified second-hand goods on its permanent resale platform, which the company has built as part of their sustainability initiative Project Earth.
Rentals, to make fast fashion sustainable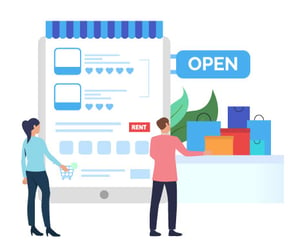 The growing interest in ethical consumption is also boosting the product rental market. While product rental has been common for years in several retail industries, from DIY items to outdoors equipment to vehicles, its popularity in other retail sectors is relatively recent.
As fashion cycles accelerate, renting clothes has become a way to stay on top of new trends without draining the bank account or filling the wardrobe with unused items. The clothing rental market is now valued at over $1.8 billion, according to a report by Future Market Insights, and it's expected to grow 11% year on year over the next decade.
Fashion rental companies are now testing expanding to new spaces. Clothing rental service Rent the Runway partnered with houseware retailer West Elm to rent out home décor products. By giving consumers the freedom to choose what they want and change their mind as they please, the brand has created an effective formula to keep attracting consumers.
Retailers wishing to enter the rental market need to ensure that they have technology in place that enables them to accurately track what items are in and which ones are out, check the state of each product when it comes back, and ensure everything is clean and in top shape when it's shipped. The simplicity of returns and speed of sending are also key to creating the kind of rental experience that keeps customers coming back.
As retail transforms, we are seeing overlaps across new retail formats. Pop-up shops, like those operated by luxury brand rental service Spinning Closet, give customers a chance to see and experience items before renting them. Subscription services are also effective in the rental market. Fashion to Figure's subscription program, for example, sends three different items to subscribers, who can keep the items as long as they like, trade them in whenever they want, and even have the option to buy the items at discounted prices.
To remain relevant in the future, retailers will need more than a storefront and a website. Does your business have the tools it needs to meet your customers on their terms? Contact our retail technology experts to find out more about how tech can support you as you transform your business for the future.