How retail and hospitality businesses can support their communities in times of crisis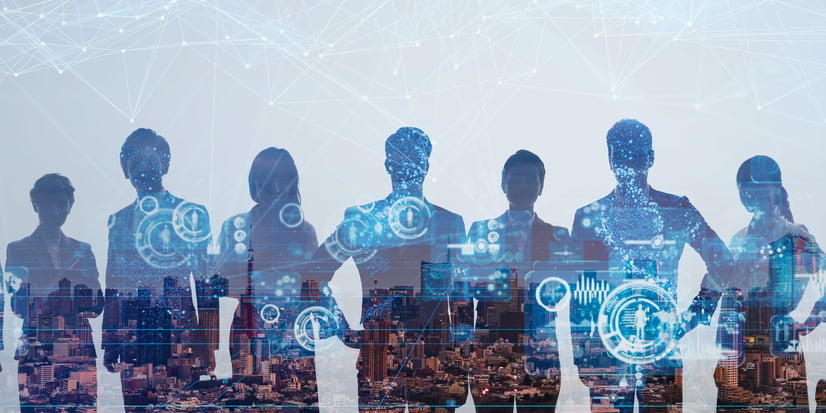 "In times of adversity and change, we really discover who we are and what we're made of."
Howard Schultz
As countries around the globe rally to tackle the COVID-19 pandemic, everybody is being encouraged to do their bit to help in whichever ways they can. In many places, people are adjusting to a new reality of social isolation for the foreseeable future in a bid to curb the coronavirus's spread. At times like these, businesses can play an important role in supporting their communities.
Over the last few weeks, retail and hospitality businesses have introduced new measures to help their workers and customers stay safe and cope through this difficult period. Some have opted to close physical stores and go online only, while many others have reached out to their customers to reassure them and inform them of the proactive steps they're taking.
Here are some ideas and examples of what you can do to help during times of crisis like this:
Donate and support
Food banks are struggling. They are receiving fewer donations than usual, and are unable to get some staples due to stockpiling and fewer deliveries. But as more people spend time at home and others lose their income, demand for this kind of help is likely to rise. In addition to your business donating food, goods, or money where possible, consider how you can make it easier for your customers to donate too. Set up collection points and check with your local food banks which items are most needed.
Restaurants with sufficient resources are also stepping up to help those in need. US chef José Andrés fed cruise ship guests in California who had been quarantined from the outbreak. He has also transformed eight of his restaurants into community kitchens. In Italy, a network of chefs cooks and distributes free meals to hospital workers who are busy fighting the emergency.
Offer online ordering and safe delivery options
Even as physical stores close, many customers still want to be able to shop. While overseas shipping may become challenging, it is still possible to support your local community. Independent retailers are starting to offer new delivery services in their neighborhoods, allowing customers to order food parcels and essentials and have them dropped to their door. Others have introduced free delivery to encourage trade and ensure that people get the goods they need.
Contactless delivery, which happens without close contact with the recipient, is becoming increasingly popular. A growing number of retailers and restaurants are offering their customers the option to receive orders without direct human contact. Most set-ups involve a delivery person leaving the order on the customer's front step, calling them on their phone or ringing the doorbell and then standing a safe distance away before departing. In China, KFC and Pizza Hut also introduced contactless pickup instore, where customers collect their orders from racks.
Limit bulk buying
Despite the fact that most governments are reassuring their citizens that food will remain in plentiful supply, many people have turned to bulk buying as a gut reaction to the prospect of isolating themselves for long periods of time. In a bid to prevent stockouts, retailers are imposing limits on how many items individual customers can buy at a time.
"Families are counting on Target for critical supplies during this challenging time, and we'll continue to do all that we can to keep our stores open," said Target CEO Brian Cornell in a statement. "We'll also maintain limits on select products and would ask guests to purchase only what they need so there's enough supply to accommodate this increased demand."
The strategy chosen by the Rotunden supermarket in Hellerund, Denmark, has received plenty of social shares and virtual applause for its ingenuity: the store is now selling one bottle of hand sanitizer for 40 DKK (€5.50), but two bottles cost 1,000 DKK (€134.00).
Think about your workers
Retail workers are affected by the health crises in more than one way, as health concerns add to fears of losing one's job and livelihood.
Some businesses have set up funds for affected workers. Food delivery firm Deliveroo, for example, is pledging to support its workers with financial support should they be diagnosed with Covid-19 and find that they are unable to work. Convenience store chains Wawa and Love's have increase their workers' hourly wages. And while many retailers close stores, others are hiring workers quickly. US-based grocery chain Save A Lot, for example, has started its "Apply today, start tomorrow" initiative, which involves an immediate start for new workers thanks to a streamlined hiring process. In China, several companies started "employee sharing", hiring temporary workers from businesses that are momentarily shut or providing limited service.
Do business responsibly
In times of crisis, many businesses face the worry of economic hardship as custom wanes and sales fall. But we also live in a time where reputation and social responsibility are critically important: customers expect the brands they shop with to do the right thing, for both them and the planet. Restaurants and retailers that stay open during the pandemic are being encouraged to promote social distancing – a measure which ensures people stay a certain distance away from each other when out in public.
It's led to retailers imposing limits on how many customers can be in stores at one time, and to some restaurants temporarily closing seating areas and shifting to drive-thru, takeaway and delivery only. Others, like coffee chain Costa Coffee, have done similar, removing all in-house seating and going cashless as part of a string of new measures to combat the virus's spread.
Even in trades where close contact is the norm – such as in spas and hairdressers – companies can still do business. Many are now making gift certificates available for customers to buy now and use later. Some gyms have turned to offering online classes to subscribers.
In times of hardship and crisis like this, retailers and hospitality providers can be of great service to their communities. By helping and reassuring customers, you can counter the anxiety and negativity dominating social media and news stories. It's time to step up, lead the way and make a positive difference.