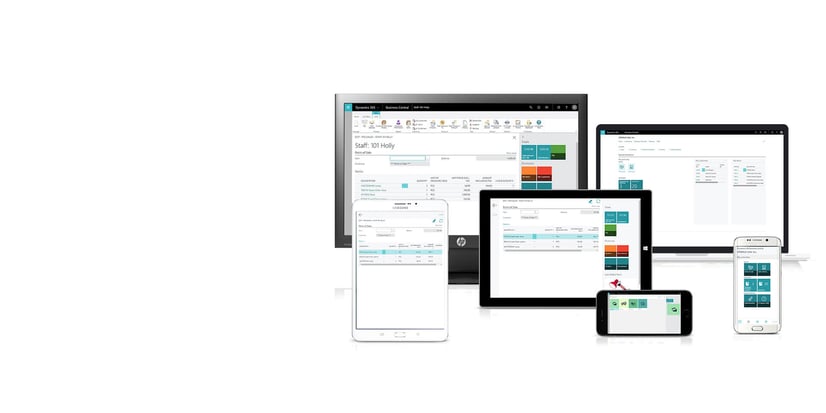 We have released LS Express, a retail Point of Sale (POS) developed in cooperation with Microsoft. LS Express Start is available as an app for Microsoft's new cloud-based suite of business applications, Microsoft Dynamics 365 for Financials.
Microsoft Dynamics 365, a new way to be productive
Dynamics 365 provides companies with greater agility and speed of execution by combining previously siloed business applications and processes, including ERP, CRM, Office, in a single work environment. Businesses can add to the system's capabilities with extensions, available on Microsoft's new store for business applications, Microsoft AppSource. LS Express Start is the first retail Point of Sale available as an app for Financials. Marko Perisic, General Manager for Microsoft Dynamics 365, introduced LS Express Start to the world during the Microsoft keynote at premier Dynamics NAV users' event Directions EMEA 2016. "Microsoft Dynamics 365 for Financials is a comprehensive business management solution built for a mobile workforce," says Perisic. "LS Express Start is a rich app which perfectly fits the needs of the retail industry, masterly using the native capabilities of Dynamics 365 for Financials. It's a very innovative product, which we believe will greatly help retailers increase their competitiveness," concludes Perisic.
A complete POS and accounting system
LS Express Start and Microsoft Dynamics 365 for Financials are seamlessly integrated. Together they form a complete Point of Sale and accounting system, designed to provide small and medium-sized retailers with all the core sales functions they need. The retail system is available as SaaS (Software as a Service) to which retailers can subscribe for a monthly fee. The subscription-based model enables small businesses with limited capital to benefit from the latest technology, making them more competitive. "LS Express Start shares the Microsoft Office look and feel and business logic, so it will look familiar to Microsoft users," says Gudrun Olafsdottir, Product Director at LS Retail. "As the app is native to Microsoft Dynamics 365 for Financials, all data going through the POS also flows into the system, with no gaps in information. All sales go straight into the financial system, where the company's accountant can access them instantly. Retailers will save a lot of time and money they used to spend trying to figure out incomplete expense reports and aligning financial and sales data," adds Olafsdottir. LS Express Start will initially be available for customers in the United States, and will then be distributed in more languages and geographies following the Microsoft Dynamics 365 release schedule. LS Express Start is available at a subscription-based pricing. Interested parties located in the US can try out the new POS system for 30 days for free.