Announcing the LS Retail Partner Awards winners 2022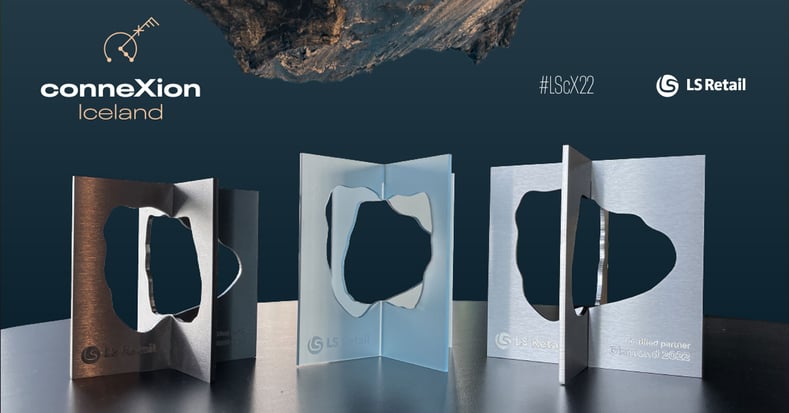 The winners of the LS Retail Partner Awards 2022 were announced on Wednesday May 18 at conneXion Iceland, our flagship international event with over 540 guests from all over the world.
Our global partner network is responsible for selling and implementing the LS Retail software solutions worldwide. To enter our partner network, a vendor needs to fulfil specific requirement, including passing official training in our software solutions.
With over 386 partner companies in 88 countries, we currently have the largest partner ecosystem in the Microsoft Dynamics world.
The LS Retail Partner Awards
Every year, we reward our most successful partners based on their business performance over the previous twelve months. The highest-achieving companies are assigned to one of three tiers: Gold, Platinum, or Diamond. LS Retail Partner Awards winners are entitled to special benefits, and are entitled to use a logo that certifies their status.
Announcing the top partners for 2022
In 2022, forty-seven LS Retail partners qualified for Gold Partner level. Twenty-four partners reached Platinum Partner level.
Sixteen partners reached our highest performance tier, Diamond Partner level. These are the companies that, in the past year, displayed extraordinary dedication to our solutions, and were exceptionally successful in terms of sales.
The LS Retail Diamond Partners for 2022 are:
Braintree by Vox Telecom (Pty) Ltd., South Africa
RelateIT A/S, Denmark
Dynamics Link, Egypt
Dynamixware Ltd., Canada
Novasoft FZCO, United Arab Emirates
EBT Middle East LLC., United Arab Emirates
EDM, Saudi Arabia
integro Sp.z o.o., Poland
K3 Business Solutions B.V., The Netherlands
Retail Software Associates Cor, Philippines
Navisiontech, United States
Vedbaek Ltd., United Kingdom
Trident Information Systems Pvt. Ltd., India
The Concept Group, Belgium
9087044 Canada Inc. - Xsi Retail Partners, Canada
The Nav People Inc., United States
Cloud partner of the year
This year, for the first time, we assigned the special award "Cloud Partner of the year". The winner was TCOG in the Netherlands and Belgium, who has displayed significant results in moving their business, and their customers' business, to software as a service (SaaS).
"Congratulations to all our Partner Award winner for always raising the bar higher. We are very proud of your success, and thankful for your dedication and commitment to LS Retail," says Peter Vach, Vice President Partner Operations at LS Retail. "Our partner ecosystem is one of the main reasons of our success – but even more importantly, it is a community. It is a pleasure to have such professional, competent, collaborative people in our ecosystem."
Take a look at pictures from the award ceremony.