6 ways you should be using mobile POS to improve the dining experience in your restaurant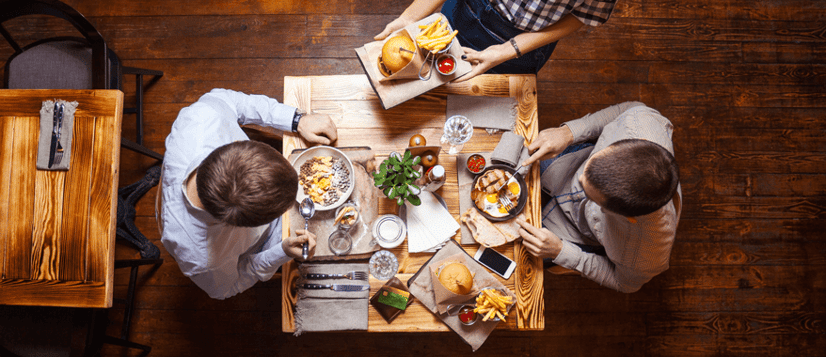 Great customer service is essential to success for restaurants, bars, and other food service businesses. Excellent service rests on many factors, including competent and well-trained servers, great teamwork between the front-of-house and kitchen staff, and a quick and smooth ordering and paying process. It takes restaurateurs a lot of time and sweat to build up the first two – but fortunately, technology can help with the latter point. Mobile Point of Sale (mPOS), POS software that runs on tablets or mobile devices, is an affordable technology that has become increasingly popular in the restaurant industry due to its role in speeding up operations, ensuring more personalized service, and streamlining the dining experience. Here are 6 ways you can use mPOS to boost service in your restaurant.
1. Ensure quicker, more precise service
A mobile POS makes the whole ordering process faster, and saves staff a lot of running back and forth from the table, to the register, to the kitchen. Servers can send the order from the tableside directly to the kitchen with a click, and the kitchen will receive it with all notes included – extra, modifiers, special requests, you name it. That's not all: with a tablet or mobile in hand, servers can also immediately see which dishes are (or are not) available, without having to go check in the kitchen – and disappoint diners after the order has been sent. A mobile POS device also gives servers immediate access to all details of the menu, freeing them from the need to rely on their memory (and the risk of making mistakes!). Instead, with just a couple of clicks they can instantly check daily specials, offers and promotions, and access a list of all ingredients in each dish. Now, that's the kind of quick, reliable and confident service a customer likes!
2. Cut lines at the counter
No one likes to have to spend time after a nice meal lining up at the counter to pay. At the same time, I often choose to queue at the register rather than paying my bill at the table, as this can be a very lengthy process. First I must flag down a server and ask for the check; then I have to wait for the server to drop the bill off at the table; then I must wait for the server to retrieve the credit card; finally, I wait for the server to return with my receipt – and only then can I leave. Phew! With a mobile POS, you can offer quick and simple tableside payments: when bringing the check, the server can also take a mobile terminal to the table, and give it to the diners who can pay securely and quickly. On the one hand, you are improving the diner's experience by eliminating unnecessary waiting; on the other hand, you are also speeding up table turnover, which means more profit. Now, that's a win-win!
3. Simplify home delivery
What's better than eating a dish from your favorite restaurant at home, on the sofa? Research by McKinsey & Company reveals that the home delivery market is expected to grow 3.5 percent year over year for the next five years. The growth of this sector is especially interesting if compared with the general restaurant market: for example, market research firm NPD Group reports that in the UK, the delivery sector rose almost 10 percent in just one year, while total visits to restaurants grew by just 1 percent. Although this is a lucrative market, food delivery presents a set of challenges – from preserving the quality of food during the ride to the customers' address, to fleet management, to payment. As regards the latter, some restaurants ask customers to pay in advance, often on the phone. Not the quick and secure type of transaction today's customers expect. Others ask people to have the right amount in cash ready - a solution which is neither convenient for the customer, nor safe for the driver, who has to carry high amounts of cash. By simply equipping your delivery driver with a mobile POS terminal, you can solve all of these problems and at the same time offer your customers a convenient, secure, and quick way to pay for their home-delivered meal.
4. Use the register space to create experiences
Traditional registers used to be a necessary evil. Sure, they are quite cumbersome, and take up a lot of room in the restaurant, but how else were you going to accept payments? With the arrival of mobile POS devices, you can finally say goodbye to cash registers, and use the space they used to occupy in other, more profitable ways. According to Capterra research, 43 percent of retail stores using mPOS have already gotten through the process of downsizing their cash registers. Many of these forward-thinking retailers are using the extra space to display more items for sales, and to redesign the interior of the shop, removing the focus from transactions to concentrate instead on creating immersive, innovative customer experiences in-store. Why not be the one who takes the lead in the restaurant industry?
5. Ensure seamless service in your pop-up restaurant
Pop-up restaurants - food service locations that are only open for a limited period of time - have had a strong comeback in the past few years, and have gone from a fad to a whole new format of restaurant. Temporary restaurants are not just for aspiring restaurateurs who are just approaching the market. Even if you already run a successful food service chain, you may be interested in running a pop-up, perhaps to try out a new food service concept, test new locations, or to take part in fairs, events or festivals. Mobile Point of Sale technology can be a valuable support to your pop-up restaurant by letting you accept various types of payments safely and quickly in a temporary setup – even if the internet connection is patchy.
6. Speed up curbside pick-up
Curbside pick-up - a service that enables customers to call in an order, and pick it up outside the restaurant, where a runner will bring the order straight to the car – has been growing in popularity in recent years, reports the National Restaurant Association. Mobile Point of Sale devices can help you simplify and accelerate pick-up at the curbside. Arm the staff member delivering the meal with a mobile payment device, and your customers will be able to pay quickly and safely as they receive their dinner, without having to get off their car, and with minimal to no wait. If you haven't yet upgraded your restaurant technology to mobile ordering and payment, the time has come. If you need help figuring out what solution would be best for your needs, or don't know where to start, do not hesitate to contact our experts.