5 fresh ideas to attract more customers to your restaurant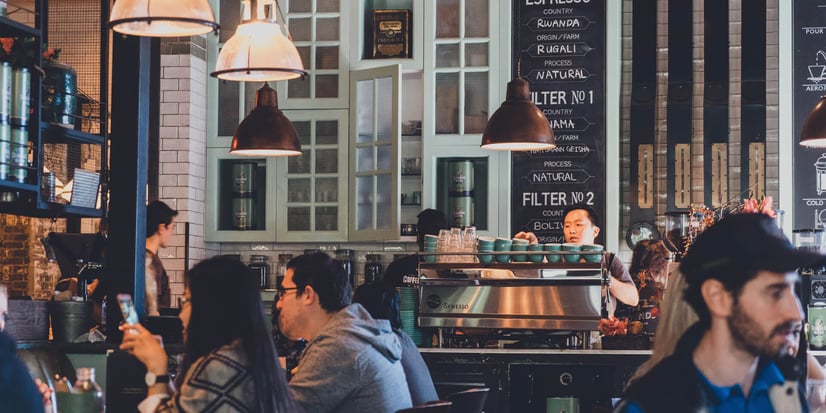 The restaurant industry is dynamic and intensely competitive. Finding fresh ways to attract new customers and encourage existing ones to return is essential to staying ahead. Here are 5 ideas that can help restaurants attract more people to their brand.
1. Extend the experience
Making sure your customers can engage with your brand before, during and after their visit is a great way to attract more diners. Today's digitally connected diners expect a seamless experience across mobile devices, apps, the internet and social media. Research by Deloitte found that 70 percent of visitors to quick service, fast casual and casual restaurants want apps that make them feel the restaurant 'knows' them. That's an opportunity to create a strong, personalized relationship with your brand that will result in return visits and customer recommendations. There are countless ways to extend the experience. The key is to engage with diners through the channels they want to use. It can be as simple as asking customers to share photos and suggestions of favorite dishes on social media, giving them special offers that suit their tastes or running short surveys with promotional rewards. The key is to make sure the experience is consistent across all touchpoints, so every interaction with your brand reminds the customer how great it is to visit.
2. Convenience is a key ingredient
Quick and convenient ordering and payment can work wonders in smoothing the customer's path to your restaurant. Diners may enjoy your food, but they won't stick around for inefficient service, so make it easy for them to place their order and pay for their food without having to wait in line. There are countless ways to enable this in a way that suits your business – such as online ordering, using a mobile app, or self-service technology at a kiosk or table in the restaurant. The results are well worth the effort: research by Deloitte found that when customers used technology to place orders at quick service restaurants, visits increased by 6 percent and there was a 20 percent rise in spend.
3. Tell it how it is
Shared values are a big deal to diners today – so let them know you're both on the same page. With a wealth of information about issues such as food quality, sustainability and healthy eating at their fingertips, diners are better informed than ever, and they want to eat at restaurants that share the same principles. The technology available today – from the websites and interactive apps in the customer's hand to the point of sale system in the restaurant – makes it easy to provide all the information your customers want on demand. If you use an integrated management system, you will only have to input this information once on the back office, and the system will then distribute the information to all touchpoints (including POS, loyalty app and website). So take the opportunity to tell your diners where your ingredients come from, the nutritional value of dishes, how you help care for the environment or how well you treat your staff. Any of those details could be crucial in the customer's decision to visit your restaurant.
4. Put the customer in control
Successful brands give customers what they want, and enabling diners to customize their food orders is one of the most effective ways to attract them to your restaurant. According to a study by Deloitte, 85 percent of people check out a restaurant's menu before deciding to visit for the first time – and being able to customize their order is one of their most important demands. Providing a dish that is expertly cooked to your customer's unique tastes is an effective way to add value by personalizing the dining experience – as long as you get it right. Success here depends on efficient communication and processes between the front of house and the kitchen, to make sure the diner's instructions are followed without mistakes or delays. Technology can help: mobile POS guarantee the order is sent correctly to the kitchen straight from the table, removing the risk of the kitchen staff misreading the waiter's handwritten order.
5. Make it a seamless journey
The customer's journey to your restaurant involves far more than a step over the threshold. From the moment they look at your menu – through your website, mobile app or any other channel – they expect the experience to flow smoothly and efficiently. Make sure all your processes are effective and well connected so you can draw customers in from any touchpoint and make them want to come back. Think about how you connect with customers and with the kitchen, how your staff can get the information they need to deliver personalized recommendations and information, and how the layout of your restaurant could be changed to better suit your customers' needs and minimize waiting times. Most importantly, make sure all of those elements fit together, putting the customer at the center every step of the way. Technology is providing new and exciting ways for restaurants to connect with diners and deliver unique, personalized experiences. To learn about the innovative approaches emerging today, and perhaps implement them in your own restaurant, read our latest whitepaper about the importance of omni-channel management in restaurants and food service businesses.