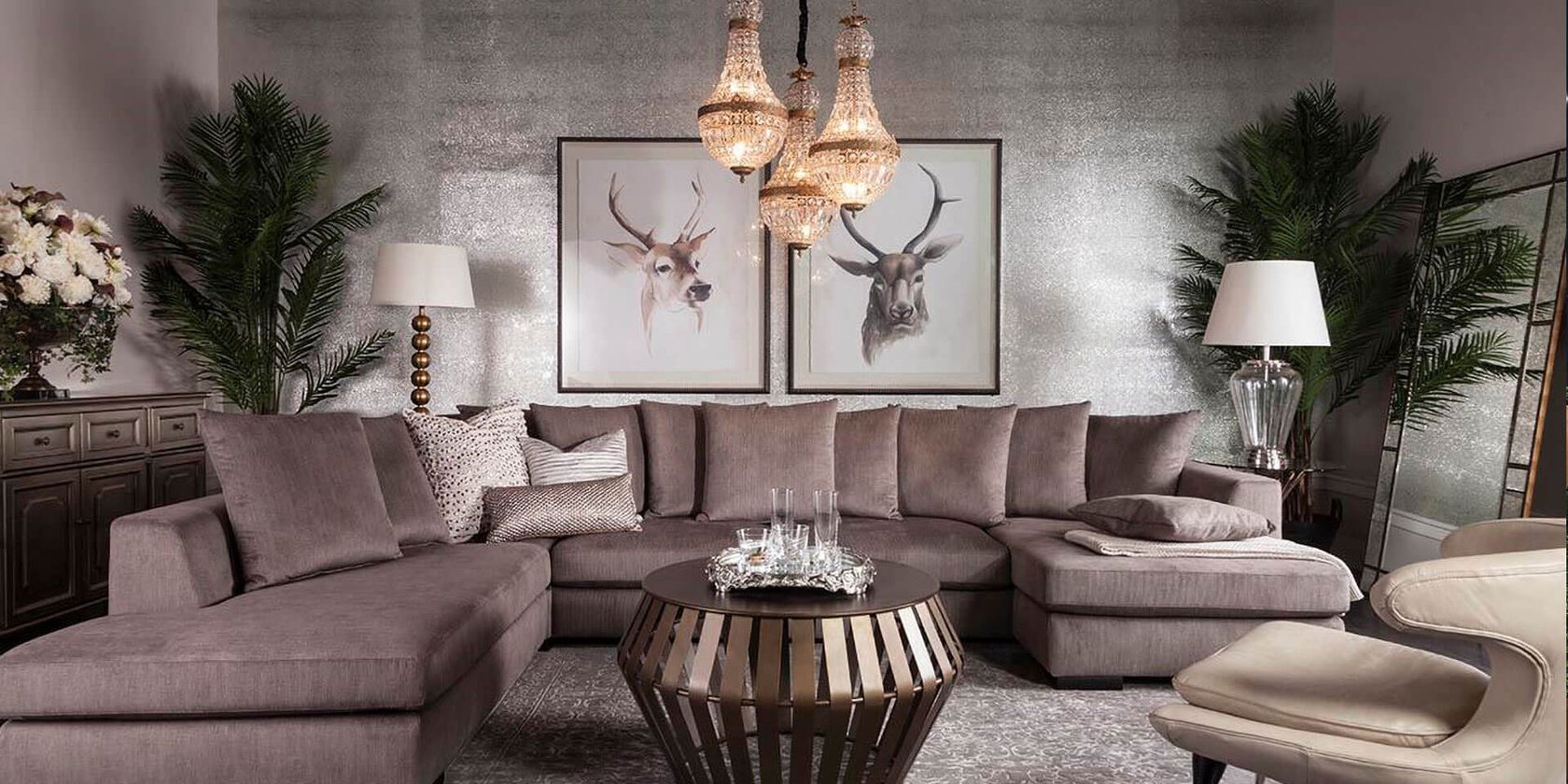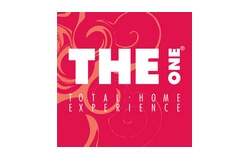 THE One
Retail... but not as we know it
A far cry from your average furniture retailer, THE One has enjoyed considerable success over the years, and aims to transform the world of retail as we know it. When Thomas Lundgren set up THE One back in 1996 he wanted to do things differently. Stores are known as 'theaters', with a 'cast' of employees and opening hours called 'show times.' Gone are the usual associations with furniture and home ware retailers – there are no catalogs, no sense of tedium, and certainly no predictability. Instead his stores are filled with lavish, almost over the top, decoration such as faux crocodile skin wall paneling and red lights in the toilets. "As a retailer we're funky and creative," explains the company's Head of IT Stuart Nishikawa. "Our casts dress their theaters each and every day with products that are always different, but never expensive. We vary our products from season to season, and what you'll find in one store may be completely different from what you find in another. This ensures that our customers get something original – something that makes them feel good."
Retail revolution
The success of THE One is undeniable. The chain has now expanded to 14 stores across the Middle East in countries including Bahrain, the United Arab Emirates (UAE), Kuwait, Qatar and Jordan. It has received many accolades over the years, including being recognized by the Gulf's leading business magazine, Arabian Business, as one of the '50 Most Admired Companies in the Gulf Cooperation Council'. It has also scored hat-tricks at both the Retail Middle East Awards and Retail City Awards, scooping Lifestyle Retailer of the Year and Best CSR of the Year respectively, three years in a row. In addition, following THE One's much publicized sole sponsorship of Robbie Williams' Dubai show in April 2006 the gig won Best Concert of the Year in the UAE at the What's On Awards 2007.
But it doesn't stop there. "We're far from the typical mass market retailer," Nishikawa explains. "We're not just focused on selling; we want to make the world a better place." Nishikawa's words couldn't be truer. As well has having an extremely impressive environmental policy, which includes efforts to make one of its stores 100 per cent green by having solar panels and using recycled water, the retailer is also establishing schools for children that don't have access to education. "We've just opened our third classroom in a village in Kenya," explains Nishikawa. "It hasn't been easy – we quickly realized that in order to provide education we also need to provide a self sustaining community that allows children to go to school; by providing clean water, health care, alternative income, and education." It's a big idea, and a big responsibility, but Nishikawa remains levelheaded, explaining the company's ambitious plans to grow the business further: "We are asking our stores to sponsor a minimum of one community each," he says.
"By 2020 we want to have expanded to 99 stores supporting 99 communities. Our task is to take THE One somewhere retail has never been before, and provide an inspiration to other retailers – showing them that it's possible to make a real difference."
With these ambitious growth plans in mind, THE One stores needed a scalable solution that could provide a real backbone for the future. "Our existing technology system just couldn't cope," says Nishikawa. "It was made up of a number of disparate solutions, and many of our staff had their own manual processes, which were not only more prone to errors, but inefficient too. Communication between stores was getting difficult, and as we opened more stores we were finding it more and more challenging to get an overall picture of how our company as a whole was performing. It became clear that we need a single technology solution that could give us better access to more accurate information."
The solution
Already running an antiquated version of LS Retail software solution in several of its stores, THE One decided to upgrade to a newer version, which could bring together its whole operation. The company worked with Microsoft Gold Partner Dynamic Vertical Solutions (DVS), and its solution partner Columbus IT to install the solution. "We were put in touch with DVS and Columbus IT by our existing technology providers," Nishikawa says. "The team were very professional and really understood our requirements."
The LS Retail software solution is an end-to-end retail technology offering built on Microsoft Dynamics ERP. Its unique use of a single application to cover anything from POS terminals, store systems, back office and head office means that THE One's complex system integration issues were soon to be a thing of the past. Bill Tomlinson, general manager at DVS explains: "The LS Retail software solution delivers the breadth and depth of functionality demanded by the company, without the need to build, manage and maintain multiple applications and interfaces. It delivers improved merchandise decision planning, enhanced scalability, and real time performance reports."
The first phase of deployment started in early 2009 and progressed rapidly. "Columbus IT quickly deployed the solution in our outlet store first, followed by our food and beverage sites, then the balance of retail, followed by the warehouses, the back office and then finance," says Nishikawa. "It then took around three months to roll out to the rest of the group. Despite the fact that there are several languages spoken across the different stores, the deployment went extremely smoothly and we were soon experiencing considerable benefits."
Benefits
With its Microsoft Dynamics ERP operating environment, THE One has significantly improved business management. Staff across the business have a 360 degree view of retail operations and can make immediate decisions that improve the organisation. "LS Retail software offers a number of options when it comes to viewing and analyzing sales data," says Tomlinson. "The sales history window gives an overview of long term sales data. This is based on posted sales data and allows managers to see how stores have been performing. They can see the performance of individual stores or groups of stores, and see the effectiveness of specific price promotions. Likewise, they can view the performance of individual item categories and product groups."
An hourly sales distribution report gives THE One the possibility of viewing how its stores are performing within different periods of the day, with the option of viewing sales distribution based on POS, total income, number of customers, number of items or average basket size. It also has a number of report options that can be used for printout and offline analysis.
"Much more of our business operation is automated now," says Nishikawa. "For example, before the solution, the majority of our orders were inputted manually. This was extremely error-prone and very time consuming. We don't have to worry about that at all now – with everything being replicated across the businesses it has become a one-button process and we have a much better handle on stock." The automation of manual processes has led to an almost paperless operation, which fits in nicely with the retailer's commitment to sustainability. "A commitment to a greener way of working is really at the heart of what we do," says Nishikawa. "The fact that the solution has virtually eliminated the need for paper is a great advantage."
Having access to such a business-changing solution is no good unless everyone feels confident about using it. Because of the integration between LS Retail and Microsoft Dynamics ERP, users only need to become familiar with one interface and the same logic applies to usage at all levels. "A single platform model like this has many advantages for THE One," says Tomlinson. "Users only have to learn how to use one system. Administrators only have to manage one system. This makes it possible to track individual transactions from the POS to the general ledger, which significantly maximizes business value."
Nishikawa concurs: "Because Microsoft technology is at the core of the solution, it makes it so easy to use," he says. "Our staff are used to the Microsoft look and feel having used products, such as those in the Office suite, for a long time. Microsoft Dynamics ERP is just an extension to that look and feel – it's really intuitive."
Manjeet Sing Chhabra, managing director at Columbus IT, was extremely pleased with the implementation as a whole. "THE One was an exciting project for us," he explains. "The company's processes are quite sophisticated and we had to make the best use of the functionality available in Microsoft Dynamics ERP and LS Retail to fit the bill. On top of this, the timelines on the project were quite aggressive. The project clearly demonstrates that the right idea, executed by the right people, can deliver a great competitive advantage to the client"
Looking to the future
Looking to the future, THE One is hoping to upgrade to the most up to date version of the LS Retail software solution, including the new Special Orders module. "The latest solution offers more security, advanced business intelligence and can help bring new ideas to market quickly and effectively," explains Tomlinson. "It also features a new role-based interface which gives users the data and functionality they need where they need it and when they need it. Thus, the store manager can have an interface suited to his needs, the buyer another and so on." Nishikawa says that he expects to increase his commitment to the solution in the years to come. "We are looking to integrate handheld devices so that our warehousing can become just as efficient as our stores," he says.
"We also want to get more from the loyalty functions of the solution that we've not yet taken advantage of. This, along with a customer relationship management (CRM) solution from DVS based on Dynamics CRM, will really pave the way for future and help us meet our ambitious plans for expansion."
We're far from the typical mass market retailer; we're not just focused on selling; we want to make the world a better place.

Stuart Nishikawa, Head of IT
Much more of our business operation is automated now. With everything being replicated across the businesses it has become a one-button process and we have a much better handle on stock.

Stuart Nishikawa, Head of IT
A commitment to a greener way of working is really at the heart of what we do. The fact that the solution has virtually eliminated the need for paper is a great advantage.

Stuart Nishikawa, Head of IT