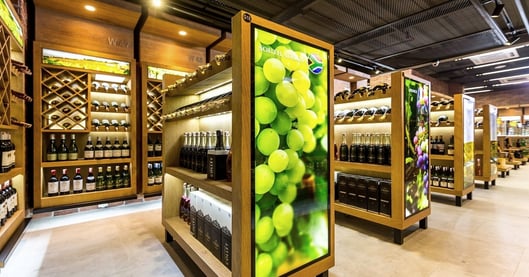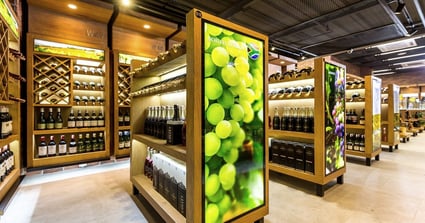 The company currently distributes established brands of beer, liquor, wine, tobacco, cosmetics, fragrances, and chocolates in five outlets located at the airport, on the duty-free island of Pangkor, and at the border with Singapore.
Guided by their motto, "redefine your experience," Star Glory Group aims to deliver a unique and unforgettable shopping experience to their customers. Key features of their business strategy include a wide selection of premium products at competitive prices, experiential shopping, and strong CRM.
Business case
In the middle of its expansion process, Star Glory Group found itself burdened with multiple systems and multiple sources of data that couldn't communicate. Communication between departments caused so much friction that tasks couldn´t be completed on time. It was nearly impossible for the management team to get the insights they needed to make informed business decisions about day-to-day operations. The company struggled with:
Manual data entry, which included human errors, duplications of efforts, and inefficiencies. "Some errors were very hard to detect; it often took a lot of time and resources to resolve them, resulting in significant financial losses," says Olivia Fernandez, General Manager, Business Strategy and Transformation at Star Glory Group.
Slow response times and decision-making, which led to poor performance. "It took weeks, sometimes months, for the management to make a decision due to lengthy data preparation processes and complexities around data exchange," says Fernandez.
Compromised analytics and reporting due to unstructured, inaccurate data. With multiple copies of the same data stored in more than one place at a time, it was extremely difficult to decipher the differences between unmatched data sets. "A simple forecast query took weeks to complete," says Fernandez.
Not only did the company's IT structure create data gaps, but it also prevented innovation, which prompted the search for a new management software. Star Glory Group needed a software that would break down business silos and increase collaboration while helping their business move faster. They also wanted to gain insights about their customers and reach out to them more effectively after their first visit.
The right solution would allow them to:
Replace disparate software with a complete POS and ERP solution
Manage products, sales, customers, and promotions for all locations with in the same platform
Simplify data management
Reduce data query time and speed up decision-making across the organization
Increase customer loyalty with actionable insights
Allow them to identify sales trends and optimize inventory
The solution
LS Central, LS Retail's end-to-end POS and ERP solution, was chosen as the preferred retail management software solution. LS Central combines POS, ERP, loyalty, eCommerce, inventory management, and in-depth industry functionality for duty-free stores.
The company worked with local LS Retail partner, World POS, on the implementation of the new retail management software. Star Glory Group knew that a critical step to consider when implementing any new software was technology adoption and change management. "Our staff resisted the transition to the new system until we showed them how they would benefit from it in their role," says Fernandez. "Then each team member realized how the new system would make their daily tasks easier." LS Central provides a POS interface that is intuitive and easy to understand, which means the staff don't need to go through extensive training to learn the new system and can start using the software quickly and easily.
Along with the new ERP and POS solution, World POS implemented LS Central's functionality for duty-free stores so the system would provide flexible handling of tax and pricing, and apply customs rules based on the customer's traveling route or nationality. "We have also enhanced the backend system to cater for customs declarations and other reporting," says John Yap, Senior Implementation Project Manager at World POS.
Benefits
Star Glory Group quickly saw the benefits of their digital transformation; since implementing LS Central, the company has gained control and flexibility throughout their whole enterprise, along with rich functionality for their duty-free operations. They have been able to:
Bring together financials, warehouse, and store operations in one system. LS Central lets the company control their business centrally, allowing them to access their information from a single database and make informed decisions easily with access to real-time data.
Gain a real-time overview of inventory and streamline key processes. The staff can finally track stock levels when they need and manage replenishment across all their locations and channels seamlessly.
Centralize items, prices, promotions, and campaigns management for all locations. If the company needs to make changes, they can do so centrally and automatically update information to all or some of their stores.
Enhance the checkout experience with self-service terminals. After scanning their travel documents, customers can buy duty-free products using an interactive touch-screen menu. "We have set up the best-selling products on the main menu for the POS to boost average purchase value," says Yap.
Let customers choose their preferred currency with exchange rates being automatically updated on POS devices.
Increase customer loyalty by keeping track of travelers' preferences and sending them personalized offers.
Star Glory Group is now working on an integration between LS Central and a third-party warehouse management system (WMS) to enable even faster delivery to the stores. The company is confident that LS Central will allow them to add functionality as they need it and expand to more locations in the region as opportunities arise.