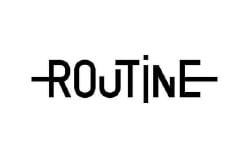 Routine Vietnam Limited company
Routine is a Vietnamese fashion brand with a distinctive style within men's fashion. The brand's signature focuses on minimalism and versatility. Routine's product lines include trousers, shirts, jeans, t-shirts, jackets and more, with dynamic designs that are well suited for work, relax or travel.
The challenges of disconnected software
In the past, Routine used various local software solutions to manage its fashion chain. For example, they used Kios Viet to manage warehouses and sales, Excel to summarize and collect reports, and Misa to manage accounting processes and for financial and accounting reports according to the regulations of the Vietnamese government.
As the brand expanded into large chain stores, the legacy software setup started to be inadequate. The company needed timely data on inventory and sales. They needed to be able to apply new sales policies as required. They needed flexibility in their processes. At the time, the main responsibility for controlling and operating the retail chain belonged to the finance and operation department.
When a retail business expands, disconnected and outdated information systems can pose significant challenges. The high levels of manual work they require lead to both product and financial waste. Disconnected systems also cause information to get stuck. Not having prompt, timely information can be a risk to the business, as management can't make needed adjustments to business operations in time.
Routine faced some major difficulties due to its outdated IT setup:
The purchasing, inventory, POS management, and accounting systems were not integrated. Data entered into one system had to be be re-entered in the other system, which led to a high waste of resources.
A lot of manpower was required to quickly summarize sales information. Despite that, data was always received with a large delay.
Routine's accounting department had difficulty figuring out actual inventory levels and controlling purchase orders from stores.
The purchasing, planning and POS systems were not integrated with the accounting system, making it difficult to achieve internal control.
With a large number of transactions, it became very demanding to provide customers with comprehensive services, as this required a lot of manpower.
The system couldn't provide all the information needed for effective internal management reports.
From disconnected to unified
The company noticed that while their competitors in the fashion industry were operating smoothly, Routine's IT system had put strain on the management team. They agreed they urgently needed to replace it with a unified commerce system.
Routine worked with several local and international partners on finding the appropriate retail management solution. After inspecting different options, the company selected LS Central, built on the Microsoft Dynamics 365 Business Central platform, as its new software solution. LS Central was chosen primarily for its ability to provide effective internal management and control.
"At Routine, we have the goal of improving customer service and optimizing resources according to international standards into the business. We also aim to be rigorous and uniform in controlling the amount of multidimensional information from the inside out. We have consulted many different partners and solutions for this mission," said Mr. Le Dinh Lam, IT Manager of Routine, at the ceremony for the go-live of the new system. "The software solution LS Central on Microsoft Dynamics 365 Business Central, consulted and provided by NaviWorld Vietnam, fully meets the specific and specialized requirements of our company in a very convincing manner."
NaviWorld Vietnam's General Director, Mr. Bui Dang Quang, added: "NaviWorld Vietnam is proud to be the partner who supports Routine in fulfilling the company's mission of integrating its retail management system."
A system that supports business operations
With the new retail software system, business performance has been significantly improved. Management finally has a comprehensive view of business operations, which enables them to make immediate decisions that help improve and enhance the business. Routine can view all transactions and information simply and promptly. In specific, they can access many more details for each sale, enable accurate supply chain support, get a transparent overview of financials from orders to invoices, successfully manage a multi-store business and fruitfully cooperate with its showroom systems and agents nationwide.
By using a unified commerce solution on a single platform, the company has been able to
improve the efficiency of enterprise resources, including financial and accounting personnel
minimize manual operations
optimize business processes
provide timely and accurate data that actively inform management's business decisions.
LS Retail Partner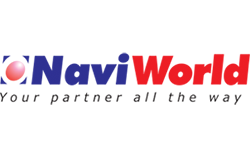 NaviWorld Vietnam Ltd.
NaviWorld Vietnam is a leading solutions provider of end-to-end integrated and adaptable business management applications for mid-sized companies in Vietnam, South East Asia and Middle East.
Contact Us