Flourishing enterprise has room to grow with flexible retail management solution from Archerpoint and LS Retail
For three decades, Nicholby's has been marketing a variety of retail items to Canadians. Founded by Rob Kadlovski in 1980, Nicholby's developed as a chain of corporate stores and has evolved into a thriving franchise enterprise with 30 locations in Ontario and growing. The company operates a mix of corporate and franchise stores that sell convenience, confection, gift, and souvenir products. Travel a major highway or visit a tourist area, and there's a good possibility a Nicholby's store is nearby. Nicholby's is widely recognized in the retail industry for establishing the highest standards and achieving exceptional success as both a corporate and a franchise operation. Today, the company continues to grow its brand and expand its business by providing outstanding service and offering top quality products to both its customers and franchisees. As the company has grown, strategies, systems and processes have been put into place to maintain quality control and position the company for future expansion. Nicholby's uses Microsoft Dynamics ERP as their financial management and accounting solution. With this technology, they have the ability to create record and store the entire operation's workflow data, such as invoices, purchase orders, and general ledger entries. A homegrown point-of-sale (POS) system was being used to handle all storefront functions. Because it was not integrated with Microsoft Dynamics ERP, constant manual processes were required to transfer data from one system to the other – expending an enormous amount of time and duplicating effort.
Business Challenge
In June 2008 Nicholby's purchased the Old Firehall, a historic building in the heart of Unionville, Ontario, with a view to transforming the main floor into a convenience store and moving the corporate head office to the building's second floor. Shortly after purchasing the building, Rob and Wendy Kadlovski quickly realized that it would be in everyone's interest to create a new concept more harmonious to Unionville's quaint, historic downtown atmosphere. When Nicholby's presented the idea of an old-fashioned candy store, town officials were thrilled. Wendy Kadlovski, Director of Operations for Nicholby's, explains, "In poor economic times people may not spend money on travel or other luxury items, but they will treat themselves to candy. Packaged confectionery sales are strong at our other locations, so with that in mind we embarked on the development of an old-fashioned candy store concept."
Limited time and no SKUs
With just one year to move from the candy store idea to implementation, the time crunch was on and business took a radical turn for the retail veteran. "We had to transition from packaged goods to process manufacturing, which was a big change in products, design, system... everything," says Ms. Kadlovski. Unlike the products sold at their other stores, fudge, ice cream and other such goodies have no barcodes. How was Old Firehall Confectionery going to cost these products and handle materials management? In addition to the new challenge of handling these unique products, Old Firehall Confectionery was experiencing ongoing issues with its proprietary POS system. Numerous manual accounting processes were still necessary due to lack of integration with their Microsoft Dynamics ERP financial management solution, and the system was reaching its limits in terms of functionality and capacity. "Our homegrown POS system was not robust enough to handle the departure from packaged goods," explains Ms. Kadlovski, "It wouldn't have made sense to implement that system in the new concept store." Time was ticking away, and Old Firehall Confectionery needed help... in a hurry. Says Reno Capano, VP, Managed IT services, Archerpoint, a Microsoft Gold-Certified Partner. "Their timeline was a major issue. We had to find a way to fit three and a half months of work into just two months. And because Old Firehall Confectionery was tweaking the concept along the way, we knew they needed a flexible solution." Information like hourly sales data, as well as inputs for longer range sales forecasting and inventory planning is critical to running a lucrative retail operation. And technology that delivers that insight is invaluable. "Integration and automation are key. Being able to take our point-of-sale (POS) data and bridge it right into our accounting system was absolutely essential for us," states Ms. Kadlovski, "Our existing technology lacked those capabilities."
Solution
Working closely with Old Firehall Confectionery to understand their requirements and time frames, Archerpoint recommended implementing the LS Retail software solution, an end-to-end retail solution built on Microsoft Dynamics ERP.
Retail-centric functionality
With LS Retail software, the POS terminals, store systems, and all head office functions use the same application — making it possible to track individual transactions from the POS straight through to the General Ledger. Integration between LS Retail and Microsoft Dynamics ERP means that users require familiarity with just one interface, and administrators have only one system to manage. The LS Retail software solution provides:
Comprehensive business intelligence functionality that allows use of any data asset, transformation into useful information, and delivery in a practical format
A powerful management tool for head office to control and maintain data common to all stores such as item, customer and vendor management, and details regarding special offers and loyalty programs
Flexibility of a single application architecture, which means most functions are available at store level, head office, or both. The application can be configured according to specific requirements — minimizing the need for costly customized solutions
Merchandising and replenishment functionality to help retail managers efficiently manage their stores, and provide quick access to multidimen-sional analysis, filtering and drill- down facilities
"Archerpoint understands that we are investing today for long term benefits. They really cared and delivered the solution on time, which was refreshing." - Rob Kadlovski, President, Old Firehall Confectionery
Phased-in approach
The LS Retail solution is equally effective in a single store environment or a complex, multi-store operation — a perfect fit with Old Firehall Confectionery's plans to start with a one store implementation and phase in future locations over time. LS Retail's solutions integrate to Microsoft Dynamics ERP - delivering end-to-end control and visibility across the enterprise. "From our assessment, it was clear that Old Firehall Confectionery needed a POS solution to work with their existing technology and to accommodate their forecasted business growth," explains Capano. "Old Firehall Confectionery was impressed with our understanding of retail management systems — specifically the LS Retail software solution. We won the business by offering a single source solution for hardware, software, maintenance, and financing aspects of the project," states Capano.
Grand opening
Three days before Canada Day 2009, the company opened the doors of its Old Firehall Confectionery Shop to a crowd of confection-seeking customers. "I was very anxious because we didn't have time to do extensive testing and build well-defined processes. Fortunately, it went well — we had blips but no failures or freeze-ups, so it was all good," explains Ms. Kadlovski. And with three cash registers open for business, customers were happily able to satisfy their collective sweet tooth.
Storefront and back-office enhancements
Once business settled down by the end of the summer, Old Firehall Confectionery and Archerpoint devised a plan to make enhancements to the system:
Fine-tune gift card functionality to eliminate quirks when cards are being used in conjunction with other payment methods
Address the Ontario Sales Tax transition issue. On July 1, 2010, the Provincial Sales Tax (PST) was replaced with a value-added tax that is combined with the federal Goods and Services Tax (GST) to create a Harmonized Sales Tax (HST) for Ontario. The former PST rate is 8 per cent, was rolled in with the 5 per cent GST, for a combined tax rate of 13 per cent. From a retailer's perspective, this had huge implications – from both business and technology perspectives
Add InStore Manager, an LS Retail software module. Since the system was set up for real-time transfer between the store and corporate office, it caused slowdowns in the store's cashing out process. For now, the end-of-day data is manually transferred to the General Ledger — when InStore Manager is up and running, it will be fully automated
Roll-out the LS Retail software solution to other stores. Ms. Kadlovski explains, "We are able to use this corporate store for testing — not just for technology, but for products too. Then we offer 'tried and tested' to the future growth of the Old Firehall Confectionery network. It's all about reputation."
Benefits
Insight and flexibility
Integration between their POS and Microsoft Dynamics ERP systems is seamless to the user, making reporting a piece of cake. And once system enhancements are made, it will only get better. "We can now see hourly sales - that's something very basic, but we didn't have that visibility with our previous system," states Ms. Kadlovski. "And the 'weather report' – a five-day forecast for the stores – is a great budgeting tool," she adds. On the accounting side, purchase orders are now linked to the General Ledger, eliminating a manual process and saving a significant amount of time. Upgrading to Microsoft Dynamics ERP 5 has allowed full integration with Microsoft Outlook, providing a huge leap in productivity all around. Mobility is another plus for Old Firehall Confectionery. They sponsored 'Willy Wonka', a theatrical production at the Markham Theatre. Setting up a remote sales location to sell chocolate during intermissions was simple – just a laptop and scanner and they were in business. Sales data was pushed to the head office as usual.
Support, research & innovation
The strong relationship that Archerpoint has with Microsoft sweetened the deal. "The fact that Archerpoint is an established Microsoft partner was important to Old Firehall Confectionery. They wanted a solution that was supported through a partner network and backed by a large software developer," states Capano. "And our relationship with LS Retail – a European-based Microsoft Gold-Certified Partner that developed the retail-specific solution — was an important factor." Rob Kadlovski, President of Old Firehall Confectionery, comments, "There's comfort in knowing that Microsoft has significant investments in research and development. That's an insurance policy for us — we know they will be there tomorrow and continue to invest in their products and programs."
What's in store
The biggest rewards are yet to come. Old Firehall Confectionery is eager to phase in the LS Retail software solution to their future stores. Ms. Kadlovski explains, "Return-on-investment for this solution is not measured on a one store implementation. It's all about future benefits based on the roll-out to all stores. Then we will have huge upsides." For Old Firehall Confectionery, making the most of the right technology is icing on the cake.
LS Retail implementation partner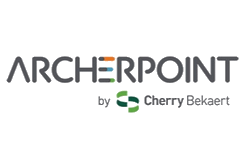 ArcherPoint
ArcherPoint is an LS Retail and Microsoft partner providing omnichannel, end-to-end solutions that enable you to transform your retail business into a unified commerce experience.
Contact Us