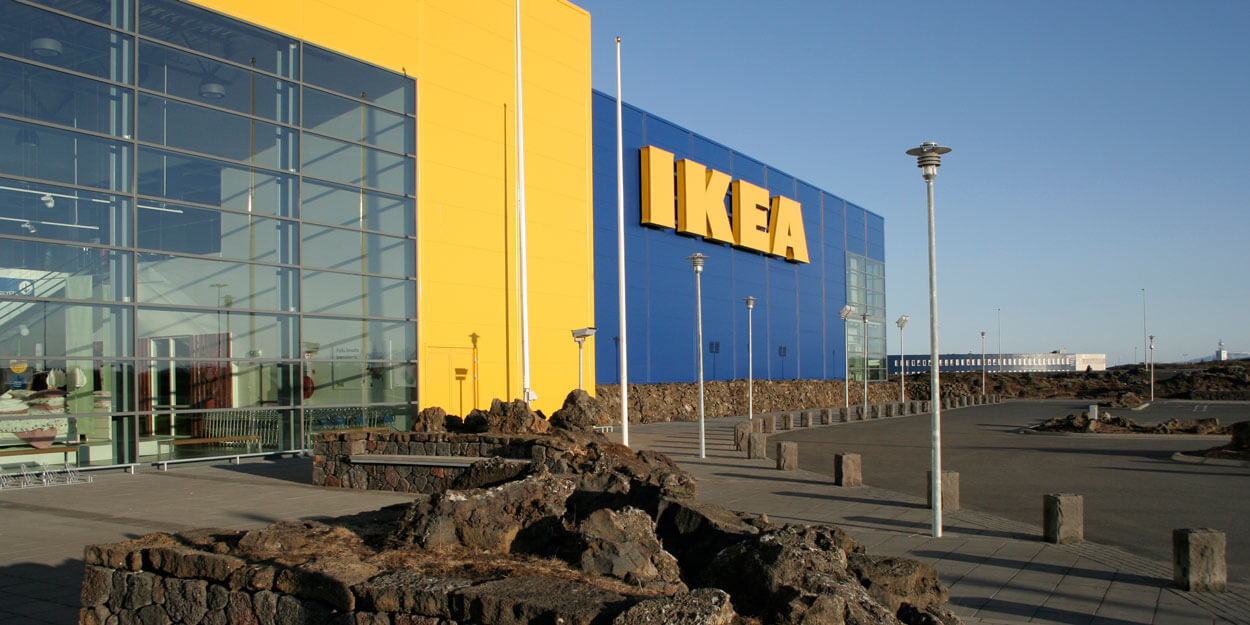 The company
Miklatorg hf operates in the furniture industry and manages the IKEA store in Reykjavík, Iceland's capital city. When the first IKEA store opened in Iceland, it soon became one of the most popular furniture and houseware stores. Today, the store's restaurant remains one of the favorite among locals.
Business Case
Miklatorg hf has been using LS Central as its retail management software solution since the early 1990s.


Before implementing LS Pay as its Electronic Fund Transfer (EFT) software solution, Miklatorg hf used WinPosPoint. When the company upgraded to the latest version of Microsoft Dynamics 365 Business Central, they realized they needed to upgrade both their EFT terminals and the EFT software. An EFT software guarantees secure electronic transactions and is therefore fundamental for any retailer accepting electronic payments.

The company felt it was the right time to move to a new standardized, future-proof EFT solution.
The solution
To find a new EFT software solution, Miklatorg hf worked with IT supplier K3 BTG, an experienced LS Retail partner that works closely with Inter IKEA Systems B.V., the owner and franchisor of the IKEA concept. Together they selected LS Pay as the new EFT software solution for Miklatorg hf.


By choosing an out-of-the-box solution that was designed to work seamlessly with LS Central, Miklatorg hf managed to minimize complexity and saved on development costs and time. Because Verifone is one of the Payment Service Providers (PSPs) supported by LS Pay, only the integration was needed.


The implementation took approximately one month, as the company decided to upgrade all POS software at the same time.


At the beginning, the team encountered some issues with communication to Payment Electronic Devices (PED), which was related to the implementation of new EFT devices from Verifone, so that all types of cards would be able to capture the correct transactions. With good product management and teamwork, the team has overcome its early challenges.


Benefits
Today, Miklatorg hf can enjoy the benefits of having an EFT solution that works seamlessly with their ERP and POS retail management system.
Miklatorg hf especially benefits from having a system that is:
EMV and PCI compliant. The company can now offer secure payments to customers. The PSP, Verifone, takes care of ensuring that all transactions are secure.
Easy to maintain. Since LS Pay is designed specifically for LS Central, the work required to maintain this integration is minimal. Implementation and communication to EFT device happens through LS Central, which also takes care of updates, automatically.
"We are a digital leader in home furnishing business in our markets. We are constantly trying to improve, so we can do even better for both our customers and our company. Thanks to the commitment of our suppliers and partners, such as LS Retail and K3 BTG, we can achieve this."

Emil Blondal, CDO IKEA Iceland
"Great to see such sophisticated solutions as LS Pay coming from our partner LS Retail. Going to market with these solutions helps us to focus on the implementation and standardization, creating solutions that are ready for the future"

Barry Kattestaart, Customer Experience Director, K3 BTG