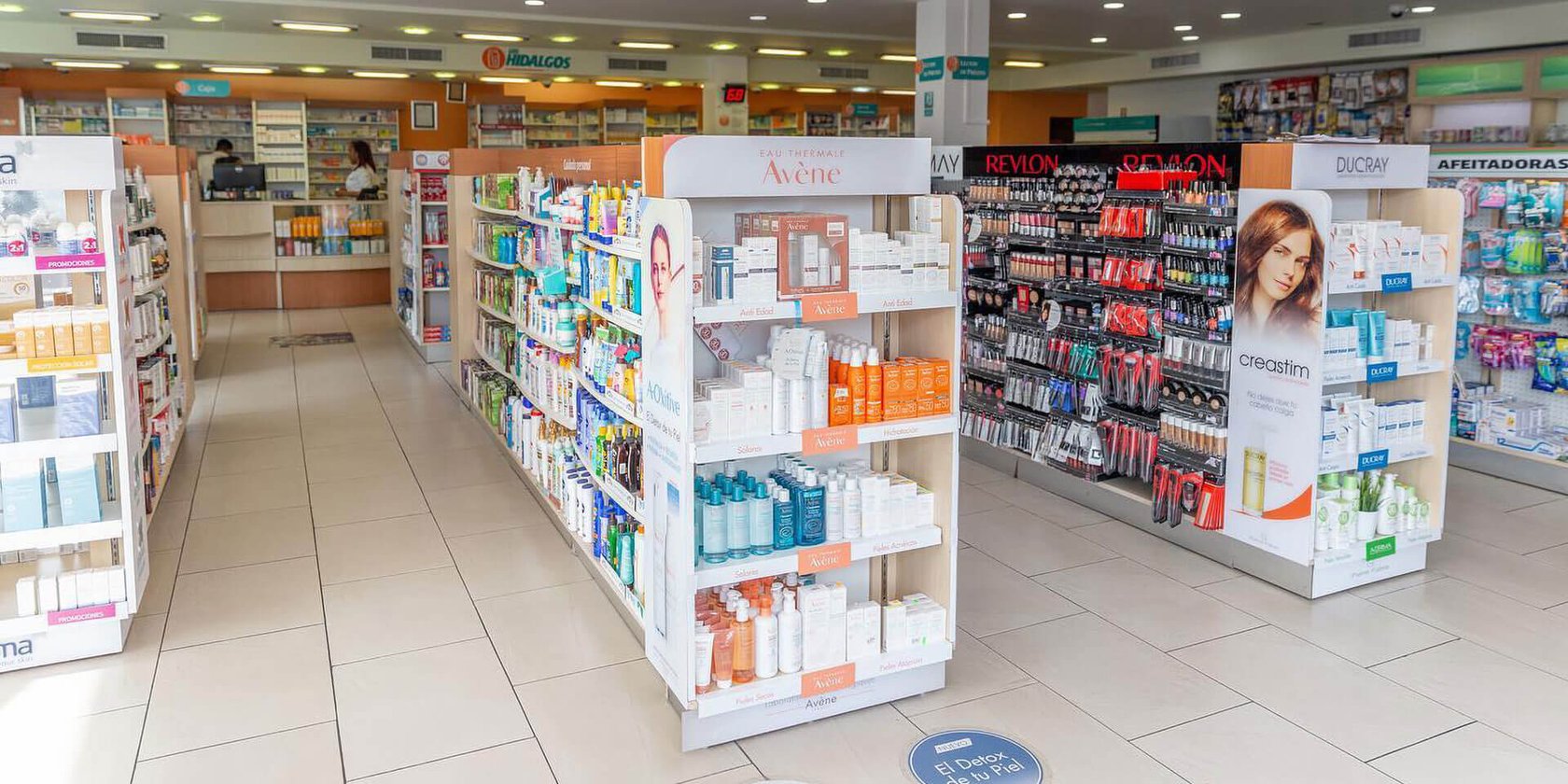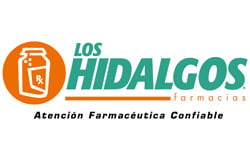 Los Hidalgos
Farmacia Los Hidalgos was founded in 1978 in Santo Domingo, in the Dominican Republic. In 1984 a new phase began for Los Hidalgos, as a new management team brought a contemporary vision to the pharmacy sector and expanded the company's horizons. Los Hidalgos aims to be more than a pharmacy, they hold strong work values and are committed to providing customers with reliable care. Currently, Los Hidalgos runs a network of 42 stores distributed throughout the Dominican Republic. The stores include:
Traditional drugstores. In addition to medicaments, they also sell gift items, cosmetics, personal care products, specialized nutrition items and articles for elderly care. Customers can also use services such as utility bills payment, ATMs, etc.
Complementary drugstores, with a full stock of medicines and strategically located in major shopping centers.
Institutional drugstores, designed to meet the particular needs of a business group.
Hospital drugstores, located in health centers and hospitals. They stock a mix of drugs, including specialized lines for oncological use.
Challenges and solutions
Los Hidalgos realized that their management system was not up to the company's standards. Data replication among stores was unreliable: the process of transmitting and receiving data from head office took hours, and only a part of the sales data from the stores reached the central server. This meant that data about COGS (cost of goods sold), stocks and replenishment was incomplete and unreliable. Los Hidalgos decided they needed a new system. They chose the LS Retail software solution, an integrated software solution that unites the front office to the back of the operations, and guarantees quick processes and accurate data.
A quick deployment
With the help of Dextra, a local LS Retail implementation partner, the IT team at Farmacia Los Hidalgos rolled out the solution across 36 stores in just 15 days. The team at Dextra took care of knowledge transfer, so that the pharmacy's internal staff was later able to deploy the solution to the remaining six stores of the chain on its own. Call Center Los Hidalgos also implemented a Call Center with a unique number where customer orders are taken, and then sent to pharmacies for shipment and billing. Member Management The company implemented a Member Management module. Loyal consumers are rewarded with points and specialized offers on medicines, as well as discount at other retailers. The Los Hidalgos loyalty plan is also connected to American Airlines AAdvantage program.
LS Retail software brings quick benefits
Since the LS Retail software solution was implemented, the company has noticed many improvements in its day-to-day business.
Shrinkage has been reduced by identifying differences between physical inventory and inventory account.
Transfer orders can now be easily tracked.
The company has set up roles and permission sets by group of users, to increase data safety.
Data replication from and to Central Office used to take hours; now it takes just minutes.
The company has improved its customer service by introducing the "Pharmaceutical inquiry at POS", where medicaments and their indications are validated.
LS Retail Partner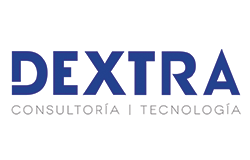 Dextra
Dextra offers business solutions based on Microsoft Dynamics, LS Retail and Targit technology. Our goal is to build a solid relationship with our customers through high-quality services and products.
Contact Us