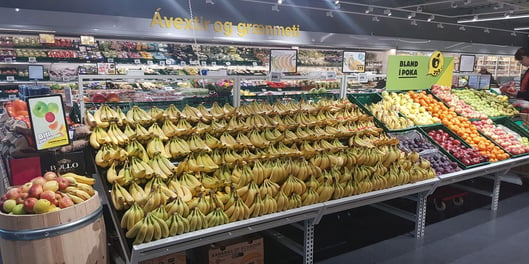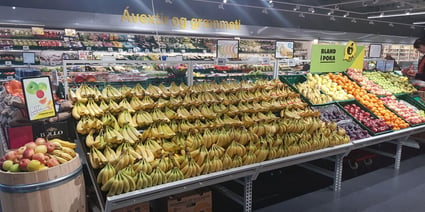 Kronan is an Iceland-based supermarket chain specialized in low-cost, high-quality grocery stores.
Kronan is a supermarket chain specialized in low-cost, high-quality grocery stores. Today, the company runs 26 stores across Iceland, most of them in the capital area.
Building a smoother customer journey
At the heart of the Kronan brand is a high-quality customer experience. While analyzing the customer journey through the store, Kronan noticed bottlenecks at the cash registers. During peak times lines would form, which led to customer frustration. In the stores located in the countryside, in particular, traffic was usually low. Then, a tourist bus would arrive, and dozens of customers would flood the store, causing long queues to form. The Kronan stores are compact, and stock a large assortment of items at low prices. Due to costs and available space, hiring more cashiers, or adding extra registers, was not a feasible solution. In the countryside stores in particular it made no sense to add extra checkouts and staff, as peak times are few and far in between. So Kronan started investigating technology that could help increase lane efficiency, with a two-folded goal: speed up service, and reduce labor needed at the register.
Kronan
The integration between software and hardware, and the roll-out of the solution were much easier, and went much smoother, than we hoped for.
Karen Runarsdottir, Marketing Manager
Kronan
We were worried it would be hard to sell the idea to our store staff, but they loved the self-checkouts immediately. They enjoy being able to stand up and interact with customers, instead of being confined to a chair behind the register the whole shift.
Karen Runarsdottir, Marketing Manager