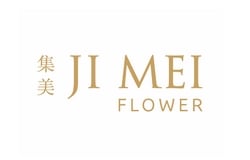 Ji Mei Flower
Since it was founded in 2000, Ji Mei Flower (JM Floral Creation) has grown to become one of the largest wholesalers for fresh flowers, plants, and gardening items in Singapore.
The company supplies different channels, including florists, flower stalls, retailers, and renowned institutions. Ji Mei Flower also offers landscaping services and works closely with event organizers, wedding planners, and hotels to create floral decorations for all kinds of events.
Business case
Ji Mei Flower decided to replace the separate software solutions they were running, as these no longer met their needs. They evaluated several software solutions including LS Retail's unified commerce software. The ideal system would provide them with a fully integrated application, with high scalability, at a reasonable price.
The solution
The project was managed by CyanSYS, a local LS Retail partner with proven, long-term expertise in retail software implementations. With CyanSYS advice, Ji Mei Flower selected LS Retail's unified commerce software, that extends Microsoft Dynamics ERP. LS Retail solutions are proven and tested in the retail industry and highly scalable, making it an ideal choice for a company with ambitious plans like Ji Mei Flowers.
CyanSYS committed to go live within three to four months. From the investigation stage to training and testing, they managed to complete the entire process within the agreed timeframe.
Ji Mei Flower reports that change management was the biggest challenge during the implementation, as the previous systems and processes had been in practice for years. However, this issue was overcome with the support of the CyanSYS team. "We found in CyanSYS a very experienced partner. They made the implementation process a lot smoother." says Mr. Mok Keng Houng, Business Advisor at Ji Mei Flower. To shed the worries of a new system and make them more confident, CyanSYS made sure to involve all the staff in the project, filling in gaps and leading issue resolution.
Benefits
Since implementing LS Retail's unified commerce software, Ji Mei Flower states that "a unified commerce system helps a great deal". The company now can:
Have consistent data.

The company's data is now maintained in one central place. The information is always up-to-date and consistent across the system, giving Ji Mei Flower clarity and speed of action.

See their business data in real time, and take timely, informed decisions

. The new system provides a very rich data warehouse that facilitates data analysis.

Reduce manual work and mistakes with the system's automations.

In the past, the company would prepare a quotation in Word, with data manually retrieved. When the order was received, employees would re-enter the same information into a trade invoicing system. They would then prepare a manual delivery order, and then an invoice was triggered electronically. LS Retail's unified commerce software eliminates all these multiple data entries and potential human errors. It also facilitates troubleshooting and analysis thanks to its integration to Excel.

Improve business efficiency.

The company was able to increase sales productivity without adding staff resources.
Productivity improvement and data consistency are the key benefits brought about by LS Retail's unified commerce software. We are lucky to have found a good solution with a good partner to implement it.

Mr. Mok Keng Houng, Business Advisor