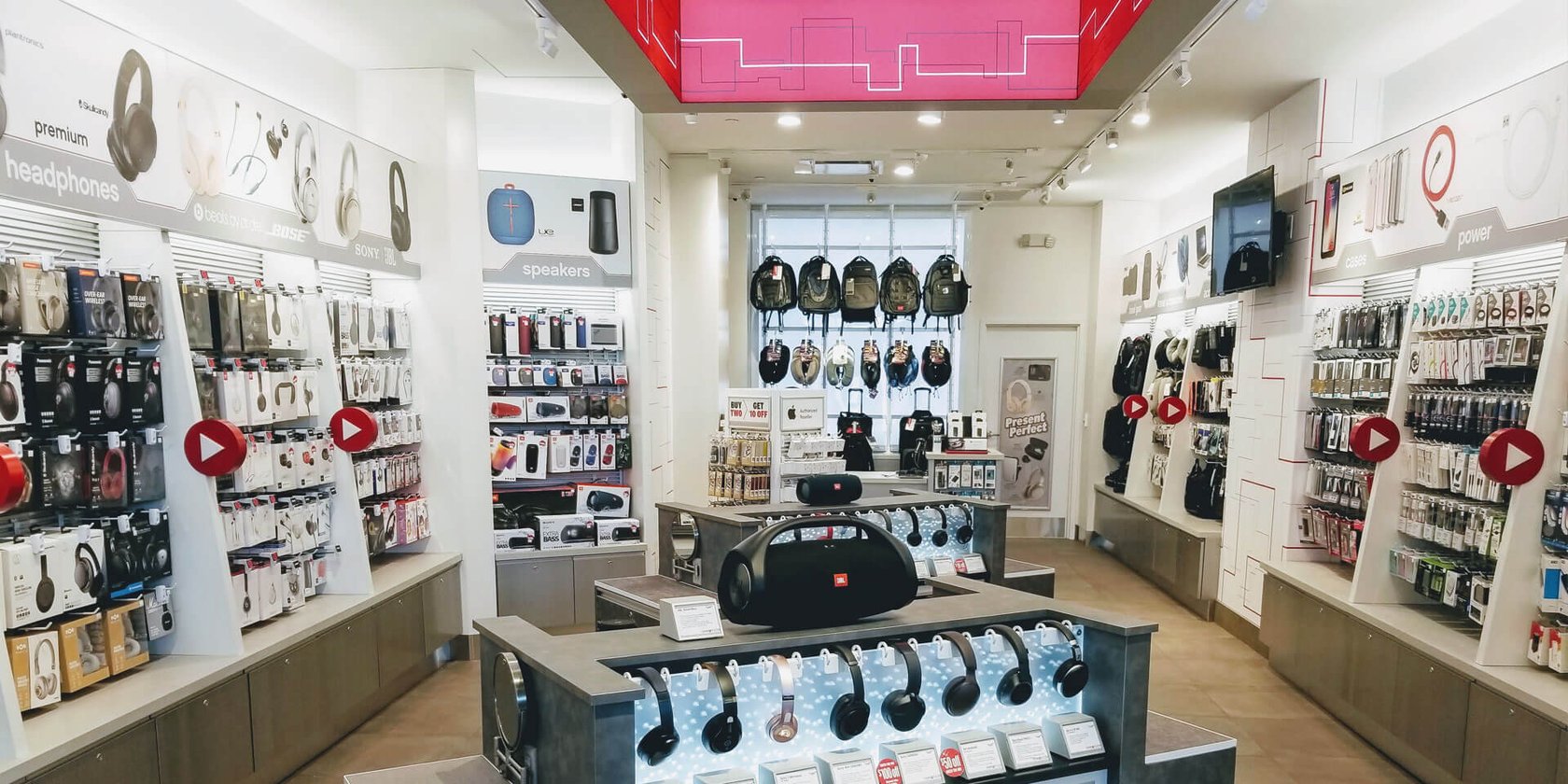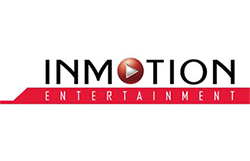 InMotion Entertainment
InMotion Entertainment is the largest electronics airport retailer in the United States. With its stores located in airports, InMotion delivers premium portable entertainment to the travelers market.
Situation
InMotion's original business model focused on making portable electronic entertainment a cost-effective option during a time when portable electronics were too expensive for many travelers to own. As the devices became more affordable, InMotion's focus on rental products evolved into a more traditional retail approach. To assist in this endeavor, InMotion made plans to merge with another airport retailer, Altitunes, which specialized in selling CDs, DVDs, and related hardware.Altitunes's disparate software setup did not align with InMotion's IT infrastructure. Altitunes used DataVantage on an aging AS/400 mainframe to manage its point of sale (POS) system and QuickBooks to handle the general ledger. "Nothing was integrated," says Allan Ghelerter, VP of Information Technology for InMotion Entertainment. "Altitunes staff members would just take totals out of one system and enter them into another, so we couldn't build on that." The combined company needed a single system that could manage multiple business functions and connect both the rental and retail sides of its business. InMotion's rental and retail segments had problems as well, which were exacerbated by the challenges of doing business in airports.With expensive overhead, limited real estate, and airport security affecting store-to-store transfers and shipment delivery times, InMotion had to monitor its inventory closely to match demand. Unpopular items were constantly pulled and replaced, increasing the volume and frequency of purchase orders. This placed a large burden on the accounting department. "We had three full-time temps in here doing manual data entry, in addition to the accounting staff," says Ghelerter.With limited room and products constantly moving in and out, InMotion could not build sales history on its merchandise. Inventory became volatile and difficult to manage. "The biggest issue," recalls Ghelerter, "was keeping the stores replenished and balancing inventory to stay within budget. It had to be the right product at the right time." InMotion needed a solution that could predict the shelf life of incoming products and help lessen the load of manual processes.
Solution
InMotion reviewed multiple retail systems and even looked into entry-type systems where orders could be created in the POS system. Eventually, with the help of LS Retail partner Tectura, InMotion deployed Microsoft Dynamics as its new enterprise resource planning (ERP) solution. "We needed to find a highly customizable base system. Other solutions were just for retail and did not fulfill the rental side of our business. That is the reason we chose Microsoft Dynamics. Plus, it is total ERP, so we didn't have to reinvent the payables or general ledger—it flows to all of the pieces that we have customized," states Ghelerter. "Tectura's people had expertise in implementing Microsoft Dynamics in a retail environment, and proved extremely knowledgeable when it came to customizing our system."Tectura integrated Microsoft Dynamics with other line-of-business systems, providing InMotion with the ability to access real-time information to manage its multichannel business. For suppliers and vendors, an electronic data interchange (EDI) add-in enables InMotion to exchange invoices, purchase orders, and return orders electronically. Tectura also helped deploy Microsoft Dynamics in conjunction with Terminal Services for Windows Server using Citrix. Terminal Services enables staff at more than 50 remote sites to access a single instance of Microsoft Dynamics. In just six months, InMotion migrated customer information and financial data from Altitunes to Microsoft Dynamics and combined the two stores' databases, validating the effectiveness of the new system.
LS Retail software
After the merger, InMotion sought a new front-end solution that could track transactions and rentals in each store location. The company uses the LS Retail software solution to capture customer transactions at the point of sale. The system then send the information to the ERP, which provides the visibility necessary to track rental inventory in real time.
Advanced forecasting
To help with volume control, InMotion integrated Microsoft Dynamics with a third-party forecasting and procurement solution that enables the company to reduce the volatility that accompanies new products. InMotion created a sales model for forecasting and grouped products into categories based on demand and sales performance. Now, incoming merchandise is compared to the historic sales performance of similar items to predict how well the new item will sell. "Microsoft Dynamics, along with the forecasting solution, helps InMotion model their sales, so they can figure out what the correct quantities are to have on hand and what should get returned," says Chris Pashby, Lead Consultant for Tectura.
Order processing
In addition to the forecasting tool, Microsoft Dynamics enables EDI to manage InMotion"s supplier links. EDI accounts were set up for all the major vendors to transfer information back and forth electronically, reducing the down time between transactions. "That way, if an item does not sell as predicted," says Pashby, "InMotion can use Microsoft Dynamics and EDI to help determine overstocks, generate return orders, and then process the returns to receive the credit." Because the system enables updates on inventory and general ledger as data comes through, InMotion staff members can manage purchase orders, confirm deliveries and returns, and process invoices and credit in real time.
Benefits
The LS Retail software solution helped InMotion keep its competitive edge by providing real time access and insight into store inventory. The capability to integrate existing line-of business applications has streamlined operations and directed more attention toward managing supplier relationships and fostering efficient workflow.
Streamlined operations
The system delivers far-reaching benefits across many departments. "The savings are in the automation of manual processes," explains "We needed to find a highly customizable base system. Other solutions were just for retail and did not fulfill the rental side of our business. That is the reason we chose LS Retail software and Microsoft Dynamics." Employees no longer spend time creating purchase orders and reconciling cash at the end of the day, and accountants no longer perform inventory updates and invoice scanning. The new system has helped InMotion automate time-consuming processes to reduce workload. By extending Microsoft Dynamics to allow EDI transactions, InMotion can better maintain relationships with suppliers. EDI simplifies transactions between the two parties as purchase orders and returns are made at real-time speed. Microsoft Dynamics makes it easy for vendors to work with InMotion, which helps promote long-term business and thriving partnerships.
Real-time Business Intelligence
With immediate access to real-time information, InMotion staff members can quickly respond to issues, eliminating inventory backups and accumulated holding costs. "The store personnel ringing up sales are in the same database as the person at headquarters doing the purchasing— everything is updated instantly," says Ghelerter. This gives decision makers at headquarters up-to-date sales information that they can view throughout the day. "With LS Retail software, InMotion can see their sales in progress," adds Pashby. This enables the company to make quick decisions in a fast-paced business environment.
Efficient maintenance and update
InMotion's centralized instance of Microsoft Dynamics simplifies troubleshooting and maintenance, minimizing the burden on InMotion's IT staff. "With our centralized deployment and Terminal Services for Windows Server 2003, I have the ability to fix things in real time. If something goes wrong, I don't have to fix it on the remote machine at the remote store; I just fix it in Microsoft Dynamics from my computer," says Ghelerter. In addition to low maintenance costs, the ability to easily extend and customize Microsoft Dynamics continues to save InMotion time and money. "With Microsoft Dynamics, you don't have to reinvent the wheel," says Ghelerter. "For example, Microsoft and partners like Tectura have already built many of the customizations and connectors that drive business intelligence." By using Microsoft Dynamics, InMotion will always have tools available for further customizations that extend into future business endeavors.
Enhanced platform for growth
As the market grows, and as InMotion acquires additional stores and suppliers, the LS Retail software solution and Microsoft Dynamics provide the flexibility to meet business needs, establishing a firm foundation for growth and expansion. "Microsoft Dynamics gives us the ability to say 'yes' when we question whether we can perform certain functions. It gives us the ability to customize and tweak it to our specific business," states Ghelerter. InMotion's business model has seen many changes and continues to evolve with market trends. With Microsoft Dynamics, InMotion has set the foundation for a responsive team, capable of keeping up in the fast-paced retail industry.
We needed to find a highly customizable base system. Other solutions were just for retail and did not fulfill the rental side of our business.

Allan Ghelerter, VP of Information Technology
Microsoft Dynamics gives us the ability to say "yes" when we question whether we can perform certain functions. It gives us the ability to customize and tweak it to our specific business.

Allan Ghelerter, VP of Information Technology
Tectura's people not only had expertise in implementing Microsoft Dynamics in a retail environment, but they were extremely knowledgeable when it came to customizing our system.

Allan Ghelerter, VP of Information Technology