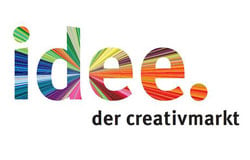 Idee Creativmarkt
Idee Creativmarkt is the leading German retailer for art and craft supplies. Founded in 1979, the company now runs a large chain of over 40 store locations across Germany, plus an online store. At Idee Creativmarkt, customers can find craft inspiration, art materials, fabrics, stationery, wool for knitting, and more. The brand aims to offer a comprehensive range of products accompanied by top-quality customer service. The staff regularly takes part in internal and external training, so they can always provide customers with competent, useful advice possible advice. The company also uses its online shop and social media channels (primarily Facebook, Instagram and Pinterest) to interact with customers and offer them continuous sources of inspiration.
Looking for a new ERP: a challenge and an opportunity
Rudolf Matzke is the managing director for the Idee Creativmarkt stores in Freiburg and Munster. The two stores stock around 20,000 items. The two locations used to be run with an ERP system provided by the franchisor. When that agreement was terminated, Matzke began looking for a new ERP solution that would better cover the stores' requirements. "We started looking for software that could cover our commercial operations all the way from cash register systems to warehouse logistics. It was important to us that our branch managers could see at a glance which goods should be reordered, and that we could do the same at head office, with little effort", Matzke explains. After investigating options, the team decided to implement LS Nav, a powerful retail system built on Microsoft Dynamics NAV.
A unified solution
The implementation was managed by the Sievers-Group, a local LS Retail partner. "We immediately felt in good hands with the Sievers-Group," explains Matzke. "We have been really happy with the competent advice and professional support." The standard version of LS Nav already covered most of the retailer's requirements. As the company didn't need special customization, the system could be implemented quickly and cost effectively. Using the standard software also ensures simpler upgrades. "We only had to do some minor modifications," explains Jens Bextermöller, Sales Consultant Business Solutions at Sievers-Group . For example, LS Nav only includes one size of label in the standard system. Since many items sold at Idee Creativmarkt are tiny, the company decided to add the option of smaller labels. The ordering process was also modified to enable store managers to view sales data that is older than twelve months, and use this information in the sales forecast.
Transparent sales processes
LS Nav helps manage all company processes, from purchasing to checkout processes, to accounting, to warehousing and inventory, all the way to the use of mobile data radio. As the solution is unified, management can always see up-to-date business data. The franchise stores are constantly connected to the server, so goods arrivals and departures are immediately registered and visible in the system. LS Nav comes with a significant variety of reports, which help management understand and track their business success, analyzing everything from revenue at each location, to merchandising per category, and more.
The right price for every item
LS Nav also supports the retailer when setting prices. Taking into account the cost of each item, the system calculates contribution margins. This means that the solution does not work with average values, but rather calculates the profit margin for each article and sale. This enables Idee Creativmarkt to understand if specific items are worth stocking, without needing to plan for unnecessary extra stock. This information also enables the retailer to know the current value of the stock at any time.
Easy to use software and hardware
The Sievers-Group also provided Idee Creativmarkt with new hardware to run the system. The touchscreen interface was especially designed thinking of simplicity and ergonomics. "It was important to us that every one of our employees could easily use the system, from our full-time employees to our temporary cashiers", explains Matzke. Staff training was quick, thanks to the high usability of the system.
Automations decreasing workload
Idee Creativmarkt also sells to business customers, including schools, kindergartens and social institutions. With LS Nav, the retailer can now automatically generate the necessary credit bills. If required, these can also be printed immediately. This functionality has drastically decreased the administrative workload of the company.
The cash settlement process within LS Nav has simplified operations. The system automatically generates monthly reports, so now the only manual work left consists in comparing targets and actuals. As a result, the company saves several man hours per month. Just a few months after implementation, the new ERP system had already contributed to a significant reduction in workload and a streamlining of back office activities.
The new system is unified, which means that the retailer could easily use it to run its webshop, too – maintain all channels, products, sales and customers within one, single platform.
We started looking for software that could cover our commercial operations all the way from cash register systems to warehouse logistics. It was important to us that our branch managers could see at a glance which goods should be reordered, and that we could do the same at head office, with little effort

Rudolf Matzke , Managing Director