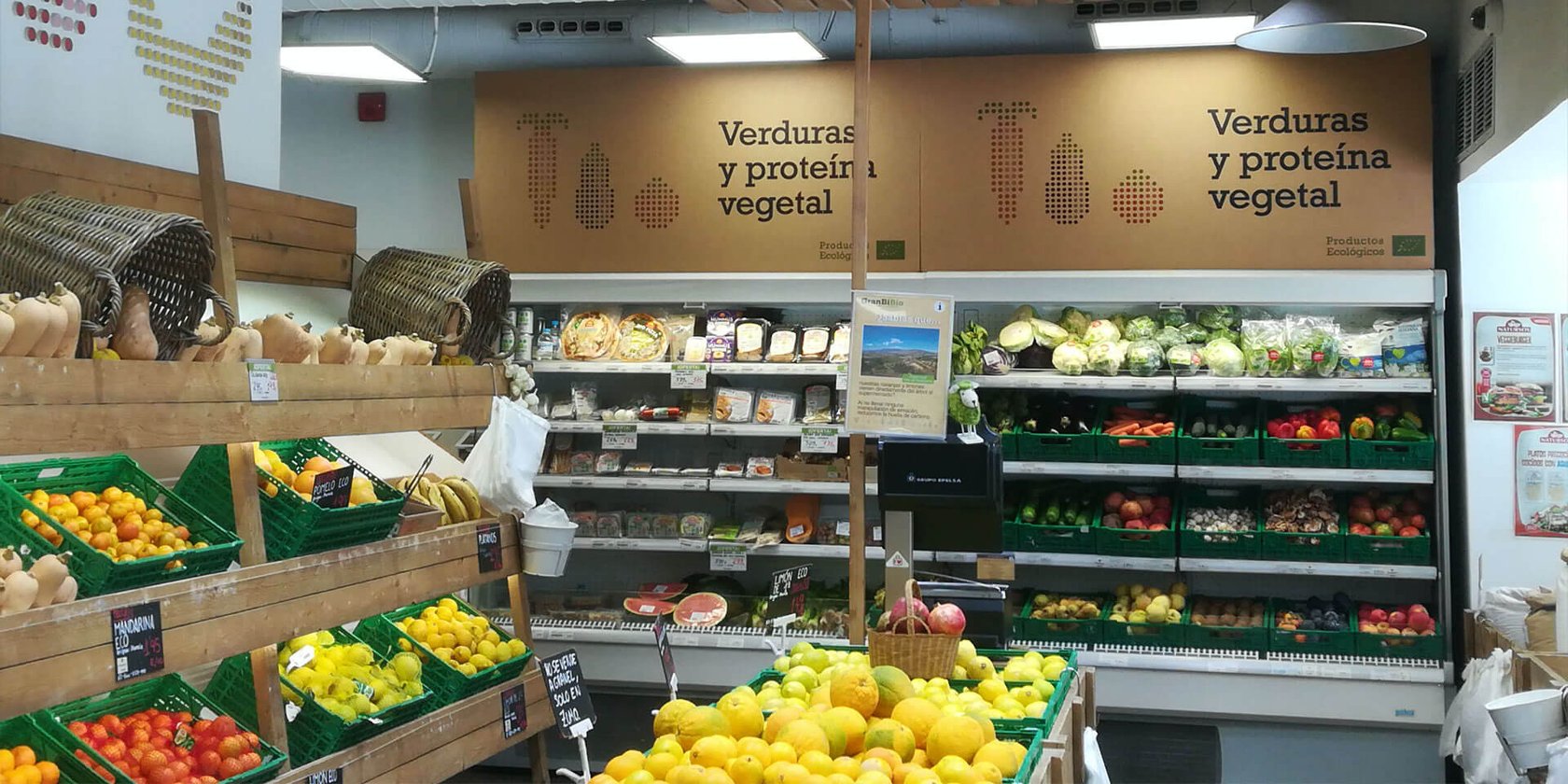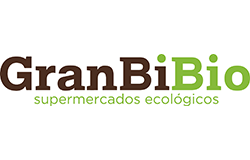 GranBiBio
GranBiBio is a supermarket chain that only sells certified ecolabelled products, obtained from organic agriculture and livestock and avoiding the use of synthetic products. GranBiBio was founded by a family of farmers and breeders who has been specializing in organic farming for four generations. Their deep knowledge in growing organic food led the family to create GranBiBio. After opening the first store in May 2015, today GranBiBio runs three stores in Murcia, south-eastern Spain, and is planning expansion to other regions, including the capital area. Each store extends over 200 square meters, runs two POS, and includes all the sections of a traditional supermarket. In addition to the ecological certification control provided by the producers, GranBiBio performs an internal quality control that provides customers with extra security. The goal is to offer "food that respects your health and the environment".
Looking for a solution for a growing chain
the company was planning, mainly as regards the speedy opening of new stores and their geographic independence. The company's service provider at the time would not respond swiftly to support incidents, and didn't have solutions to GranBiBio's needs. The chain needed a solid, stable system that would enable them to grow without problems. The supermarket chain had specific requirements when it came to the new system:
Speed of execution: the customer shouldn't have to wait to check out and pay.
Loyalty features: support for loyalty
Easy payments: complete integration of credit card payments was necessary.
Simplicity: minimum training should be needed for new employees.
Flexibility: the POS must keep working even if the internet or the LAN is down.
Reporting: the company needed to collect all the information needed for reports and to perform accounting analysis by cost centers.
LS Retail software: a complete system
GranBiBio made a shortlist of solutions that fulfilled their requirements. They investigated SAP Business One, but found it unsatisfactory as it did not have a vertical for retail, and the POS solution was external and managed by another company. Specific retail solutions tended to be too customized, generating an extreme dependence on the service provider. In the end, GranBiBio found that no system was as complete and fitting to the company's needs as the LS Retail software solution. LS Retail software has various advantages over its competitors:
It is completely integrated to Microsoft Dynamics ERP.
It offers great retail-specific features.
In LS Retail software, each POS can sell without being connected to the network, and then synchronize the movements when it's back online.
All the information is available in the central server in real time.
Magento, the platform on which GranBiBio runs its online store, is seamlessly integrated with the LS Retail software solution.
Another important consideration was the presence of an app for mobile devices, both for employees and for customers. This mattered to the company because in the future they may want to contact customers on different channels, as part of their omni-channel strategy. Lastly, LS Retail software's installed base in supermarkets, and particularly two references of businesses similar to GranBiBio - Alnatura in Germany, and Het Natuurhuis in Belgium - helped convince the company that this was the right system for them. LS Retail recommended to GranBiBio the services of local implementation partner Active Business & Technology. The partner took good care of the supermarket chain, and GranBiBio was happy to be able to deal with only one company for all its implementation and consulting needs.
The importance of good communication
Pedro Alcaraz Mayor, IT Manager, has some advice for other businesses that are thinking about implementing a new system. "Our main advice is: don't underestimate the implementation. Not everything will be done by the partner. You have to spend time thinking about what customizations you need to include in your system," he says. "The success of a good implementation is the result of previous work where there is good communication and effort from the client company towards the project. We had Active perform a diagnosis to define the scope of the project. And the GranBiBio growth project is now facilitated by the scalability of the LS Retail software solution," Pedro adds. Today, GranBiBio's central server (Microsoft Windows Server 2012 R2) is on the Azure cloud, with Microsoft SQL Server 2014 licensed for Azure. A VPN was set up between the stores and the HQ.
Greater control, increased satisfaction
The implementation of the LS Retail software solution in GranBiBio has meant an 80% reduction in incidents at the Point of Sale. The supermarket chain's customers have seen an improved shopping experience, and customer satisfaction has increased. LS Retail software has improved the company's ability to analyze the information generated in the system. Now GranBiBio can see data in real time, and access information about sales and profit relative to product families, employee, store, etc. "We are now able to take the appropriate strategy decisions; for example, which product lines to invest in, or which marketing activities to adopt to improve sales performance," says Pedro Alcaraz Mayor. LS Retail software has allowed GranBiBio to diversify its locations, and enabled the company to control product movement between warehouses. Today, the chain has improved its control of stocks and of waste generated. The company is now in the next phase of development of the system, after go-live and the first months of use. GranBiBio's main objectives for the future are:
To improve level of customer service;
To reduce incidents in the service;
To improve product offer based on information from LS Retail software;
To improve efficiency in the processes in order to reduce costs and be more agile, especially in the warehouse;
Through loyalty, to offer to each customer what he or she really wants.
"We may encounter challenges in the future, but the important thing is how our partner responds to these challenges," says Pedro, and he adds: "For all our possible current or future needs, LS Retail has a solution."
The decision to implement the LS Retail software solution has laid the foundation for the company's planned growth with a solid system that is capable of enduring the challenges that we will face in the future. We must congratulate Active and its team for their professionalism and for fulfilling their commitments.

Pedro Alcaraz Mayor, IT Manager
We have the best management application for retail. Now we have to meet our growth objectives and become a point of reference as a company that uses the most modern technologies in order to offer the best customer service.

Juan Antonio Martínez Rubio, CEO
LS Retail Partner
Active Business and Technology
Based in Spain, Grupo Active implements and develops solutions for small and medium enterprises covering the main business sectors: industrial, distribution, services, food, meat, manufacturing, retail and more. Active specializes in Microsoft-based business solutions, including Dynamics NAV, CRM and Business Intelligence.
Contact Us