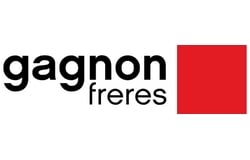 Gagnon Frères
Gagnon Frères is one of the largest regional furniture retailers in Quebec, Canada. Founded in Saguenay in 1904, the company specializes in furniture, appliances, mattresses, and home accessories.
Today, Gagnon Frères sells in six stores and a liquidation center, where discounted and discontinued items are featured all year round. In addition to its retail stores, the company also manages an online store.
While major national players in the furniture industry are focusing on eCommerce, Gagnon Frères' strategy is to deliver a seamless, consistent shopping experience across all their channels.
Business case
Before they moved to LS Central, Gagnon Frères had been using a legacy POS system common in the furniture industry for 32 years. "Not only had our POS system become outdated, but it was also challenging to operate," says Virginie Théberge, Executive Director at Gagnon Frères. "The system could not communicate with other platforms we used, and it took us a lot of time to find the information." Data was often duplicated needlessly, and employees were burdened with manual tasks.
In addition, the software didn't allow the company to automate business analysis, process online orders, and calculate product cost accurately. To base their decisions, they would rely on estimates and forecasts calculated one to two times a year. Simply put, the company was losing competitivity due to the wrong technology. Gagnon Frères realized they needed to find a modern and complete software that could help them manage the whole operation, end to end. 
The solution
Once introduced to LS Retail's unified commerce solution, LS Central, and after seeing the system's capabilities, Gagnon Frères realized they had found the right solution. Not only does LS Central offer great retail functionality but it also consolidates all tools in one place. LS Central extends Microsoft Dynamics 365 Business Central ERP, eliminating the need for integration with other systems.
The company was especially impressed by LS Retail software's user-friendly interface, the quality of information available, and reporting capabilities.
Gagnon Frères chose local LS Retail partner Createch to manage the implementation. Createch was chosen for its expertise and proven track record with LS Retail software solutions in various industries. Createch started by setting up the base foundation and then rolled out the standard version of LS Central across all locations.
Benefits
LS Central supports Gagnon Frères' sales teams while enabling the company to grow their omni-channel strategy. Some of the main benefits include:
Enhanced customer experience
Now that all employees have access to real-time, reliable information, they can provide better and faster customer service. If an item is not available in the store, they can source the item from another location or let the customer know precisely when it will be available.
The LS Retail software solution is designed for unified commerce. This ensures that all prices, items, and offers are always consistent across the company's physical stores and online store. Online customers can see what's available at any time based on the current state of inventory throughout the company. "Customers get the information they need throughout the entire buying process, from pre-shopping to after-sales support," says Théberge.
Improved processes and increased efficiency
With LS Central, Gagnon Frères gets access to a bigger quantity and better quality of information about their business than before. The company was able to boost efficiency by identifying and removing non-value-added activities from their processes. As a result, they managed to achieve two years of record sales, despite reduced staff numbers due to the pandemic.
In the past, new employees hired as sales advisors would have to attend a week of training to familiarize themselves with the legacy system. When they moved to LS Central, Gagnon Frères knew a simple and effective training program would lead to more skilled and more confident staff, so they created training capsules based on LS Central documentation. This learning method proved successful: Gagnon Frères observed a decrease in training time for all job roles and higher productivity.
Increased financial visibility
Gagnon Frères doesn't have to worry about the accuracy and timeliness of financial information anymore. With real-time insights into their key financials, they can make informed decisions about future business growth and quickly respond to events.
Gagnon Frères can't wait to add even more functionalities to their LS Retail business management system. The company strongly believes in business intelligence and will deepen their use of analytics with LS Insight BI solution for LS Central.
In order to serve their customers even better and faster, and reduce the potential for errors, the company will be looking at automating more tasks and processes. Gagnon Frères will also seek new ways to enhance their communication with customers and offer personalized offers thanks to the software's CRM functionality. "All these initiatives have become possible thanks to the implementation of LS Central," concludes Théberge.
LS Central improves our inventory management and facilitates the work of our employees while providing accurate and relevant information in real time to better serve our customers.

Virginie Théberge, Executive Director at Gagnon Frères
LS Retail Partner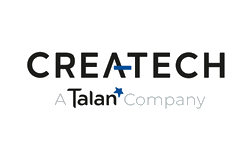 Createch
As a Canadian leader in business transformation, the mission of Createch is to significantly improve its clients' profitability through process optimization and the implementation of world-class technological solutions.
Contact Us