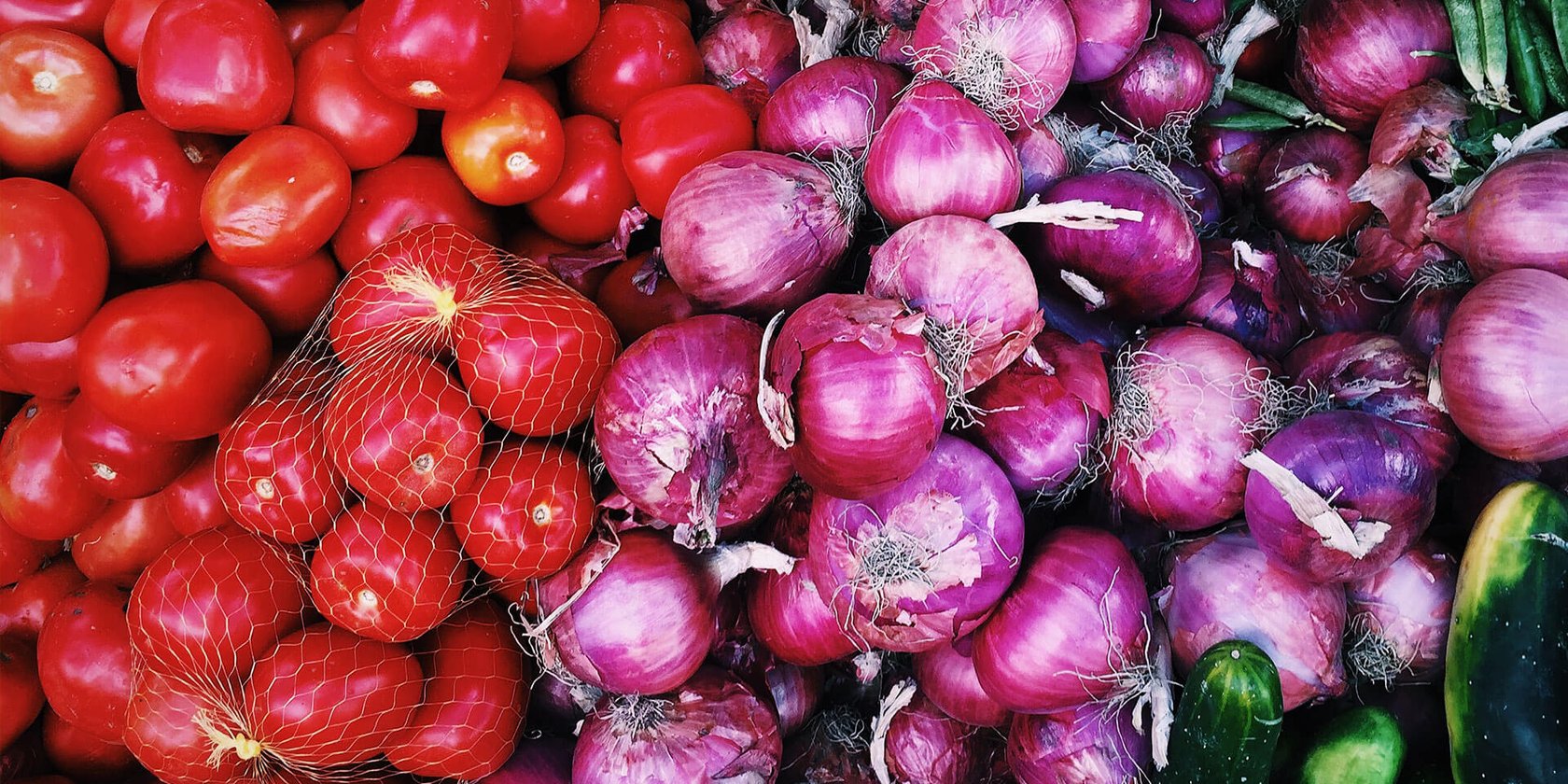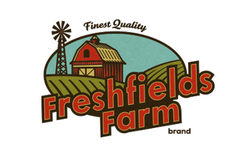 Freshfields Farm
Freshfields Farm's story starts in 1973, when the company opened in Orlando, Florida as Momm's Meats, a family owned and operated neighborhood butcher shop. Within eight years, the company added farm-fresh produce, and expanded its name accordingly – Momm's Meats Popp's Produce. Over the next 25 years or so, Orlando grew, and so did the company; in 2008 Momm's Meats Popp's Produce emerged anew, and still family owned, as Freshfields Farm. Freshfields Farm's selection has expended beyond meat and produce, and now includes pre-packaged grocery, prepared foods, seafood, deli, dairy, and fresh ice cream. In the past five years, Freshfields Farm also opened an outlet in Jacksonville, Florida. Today Freshfields Farm has a huge and dedicated following, thank to its faithfulness to its brand mission: to be known by their customers as the ultimate retail destination for the finest quality, and freshest meats and produce in the Southeast.
Learning from past mistakes
As the rebranding of Freshfields Farm emerged along with a new, large-scale physical plant in 2008, management knew that they had to reinvest in modern throughput processes. Their first thought was to take care of the front of house. They established that a simplescanner-style POS system, saddled with common grocery attachments, would fulfill their immediate needs. For bookkeeping, they picked the best-known inexpensive solution, QuickBooks. Freshfields Farm settled for a low-cost retail POS system that was a carry-over from the electronic scanner cash register industry of the early 1990's. It was designed to service the local small corner market industry, and offered weak analytics and little or no weighing, packaging, and preparation integration. Unfortunately, as they grew in volume over the next few years, they started facing challenges to provide cost effective "back-of-the-house" solutions to enable them to meet their target margins. Freshfields Farm managers were well aware that most tier-one supermarket grocers were routinely modernizing their processes. This was especially true when dealing with huge fresh perishable offerings. The company saw a growing need for such an investment. By 2011, management was nearly overwhelmed by the sheer volume of daily transactions and the manual processes they were forced to use as a function of their non-integrated systems. Suddenly, Freshfields Farm managers realized that their daily functional requirements were more in-line with the functionalities provided by large supermarket systems rather than the neighborhood grocery system they were using.
A clear list of requirements
Freshfields Farm thus started the search for a modern and scalable all-inclusive ERP system, with a high return on investment, to meet their growing customer demand and management burden. They established the following list of desired built-in automations, functionalities, and attributes:
Auto-conversion of bulk butcher shop cuts into finished meat cut items using programmable Bills of Material;
Waste, spoilage, and handling cost distribution across variants of finished items in meats, seafood, and produce;
Auto-conversion of departmental ordering into multiple purchase orders from different vendors without departmental knowledge of costs or vendor selection;
Items and pricing management for remote smart scale and packaging systems to be used at butcher shop, seafood, produce and deli from a central database and scheduler;
Multi-store location management from a single database – sharing products, customers, suppliers, staff, sales, and events;
Multi-venue (retail and hospitality) application management with current/standardized cost recipes for prepared foods and ice cream shop products;
Provision for a corporate-wide customer loyalty program and CRM for campaign marketing;
Provision for near-endless scalability, database redundancy and reliability, while maintaining the quickest and most creative POS processes;
Ability to manage all common payments and complex coupon and discount schema;
Provision for KPI and cash flow analytics, budgets and human resource management planning;
Embedded centralized General Ledger and financial accounting management.
The only true end-to-end product sales ERP solution
After a thorough and lengthy vetting process, the company selected the LS Retail software solution. LS Retail software is a comprehensive ERP solution that met and surpassed all Freshfields Farm requirements; and it had emerged as the only true end-to-end product-sales ERP solution available for middle, and major market retail and hospitality applications worldwide. The solution was installed by LS Retail partner Navisiontech Inc., which offered expertise with both the Microsoft Dynamics ERP and all the unique embedded functionalities added by LS Retail.
A three-phased implementation
Navisiontech followed an agile method of project management. This method rarely follows a straight-line path to completion – much like scripted movies are most often shot out of sequence, with the toughest tasks occurring out of the gate, thus allowing time for inevitable surprises and changes. The Freshfields Farm LS Retail project was fully vetted with a complete functional analysis, and divided into three phases – each associated with the major process departments that were to be transformed. Additionally, it was decided that the Microsoft Azure cloud would be the most effective process server, allowing for ease of added user licensing, remote management access, testing and training, and most of all, ease of expansion. The initial journey from contract to go-live took about six months. The three phased roll-out occurred as follows:
Phase 1. Headquarters General Ledger and financial management
Based on Navisiontech's experienced guidance, Freshfields Farm wisely chose to implement the LS Retail software financial accounting system first. Management assumed correctly that their biggest challenge for the financial department would be to re-educate and divest itself of flawed processes inherent with the former QuickBooks General Ledger system.
Phase 2. Purchasing and inventory management
Once the General Ledger was set, and financial managers were readily embracing their enhanced new system, Navisiontech developed and implemented an interim bridge to import both the item database and to post daily sales from the legacy retail grocery system. Additionally, product receiving was also live with the use of mobile inventory guns. All product and supplier data was then live and together in a single database, something that was impossible with their prior disparate POS and financial systems. Purchasing and inventory processes were then completed in the new LS Retail software database system.
Phase 3. Operations and POS
As live inventory and purchasing were in position, Operations was ready to launch. At this point, Freshfields farm wanted some hardware updates to enhance customer service. Large cashier touch screens, oversized (ad-friendly) customer displays, in-counter scanner-scales, were installed on about 16 active checkout lanes. The most striking integration, was the use of third-party Invatron technology to make the item database, complete with extended ingredient descriptors, expiration dates, prices, and schedules communicate with a host of smart labeling scales and automated combo scale/wrapping machinery. A third-party card payment process program, ChargeLogic, was also deployed to manage all card and EBT payments through Verifone Devices. Shortly after the initial store was completed, plans expanded to a second store location (Jacksonville, FL) which was easily deployed on the same database as the headquarters in Orlando.
Visible gains, front and back of house
Freshfields Farm realized benefits across the front and back of house.
Quicker, simpler financial reporting
Financial services gains were easy to garner with the new LS Retail General Ledger and financial package. Though it seemed somewhat complex at first, it soon emerged as a great time saver and ultimate short-cut process maker over the simplistic QuickBooks legacy system. In Freshfields Farm's financial department's view, once the store revenues and costs became totally live near the end of implementation, daily cash management, postings, reconciliations, budgeting, and financial reporting became a breeze with LS Retail software solution.
Improved stock ordering and increased efficiency
Purchasing and inventory management gains were immediate. All non-perishable pre-packaged dry grocery is now easily manageable using the standard LS Retail software solution client which can be set to min/max stocking levels. Freshfields Farm managers noted a sharp decrease of under/over stocks. However, the true LS Retail software magic was applied within the meat, produce, seafood, and prepared food departments. Each has access to the LS Retail software built-in production BOM and Recipe Cost accounting processes. These are the bases of producing finished packed-out products from raw purchased goods. With the aid of Navisiontech cost accounting analysts, seasoned Freshfields Farm managers were able to simplify their cost and margin calculations for finished sales items in near real-time. This is something that previously took days to accomplish, and often resulted in chasing or simply confirming already-lost profits. This single native LS Retail software process center greatly enhanced daily efficiency and saved huge margin losses across all departments.
Faster, more accurate ordering
in process time because it ties the requisitions to the creation of hundreds of actual individual Purchase Orders. Then the purchasing agents provide final oversight as to best delivered costs and timing.
Lower costs through better tracking
Freshfields Farm has been able to meet their daily profit expectations without raising prices by accurately tracking volumes and pricing for finished products based on immediate raw cost and standardized waste, spoilage, and labor factors. According to Freshfields Farm purchasing and inventory managers, LS Retail software's unique processes enabled them to save costs and increase margins while keeping customers happy with the specific choices they demanded.
Quick checkout and large ROI
Operational gains were no less dynamic. LS Retail software's complete integration to smart scale and packaging systems saved dozens of man-hours on new item additions and daily price updates - and saved hundreds of dollars a day in incorrect rings and costly price checks. The efficiency of the LS Retail software solution also enabled high-speed checkout, no matter whether discounts have to be applied, or what tender is used. The true operations hero comes in the amazing array of management reporting and business intelligence, staff scheduling/time-tracking and attention to hourly reports. The implementation of the LS Retail software solution has returned thousands of dollars monthly as Freshfields Farm has been able to adjust its staff, products, and promotions almost instantaneously, enhancing customer service, confidence, and buying. As it looks to the future, Freshfields Farm maintains an strong relationship with LS Retail through its partner, Navisiontech, who continuously provides full support and LS Retail software upgrade implementations.
The LS Retail software solution has provided us with the means of finding new and better ways to take care of our customers who have been very loyal to us over the years. In the end, LS Retail and our partner Navisiontech will enable us to continue to grow.

Jay Mander, CFO
As we deploy the unique mobile customer services and loyalty apps, LS Retail's customer relationship management system will guide us in our understanding of how to serve people better. Thus, LS Retail and Navisiontech will provide us the tools to aid us in making Freshfields Farm the ultimate retail destination for the finest-quality and freshest meats and produce in the Southeast.

Jay Mander, CFO
LS Retail Partner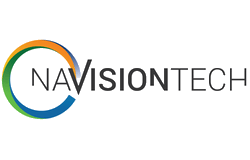 Navisiontech Inc.
Navisiontech Inc. is a leading provider of end-to-end integrated, adaptable Business Applications built on Microsoft Dynamics platforms, Dynamics BC, and LS Central for retail. Our mission is to help clients drive their business opportunities and operational excellence through technology, tools and techniques that will optimize their market potential and profitability.
Contact Us