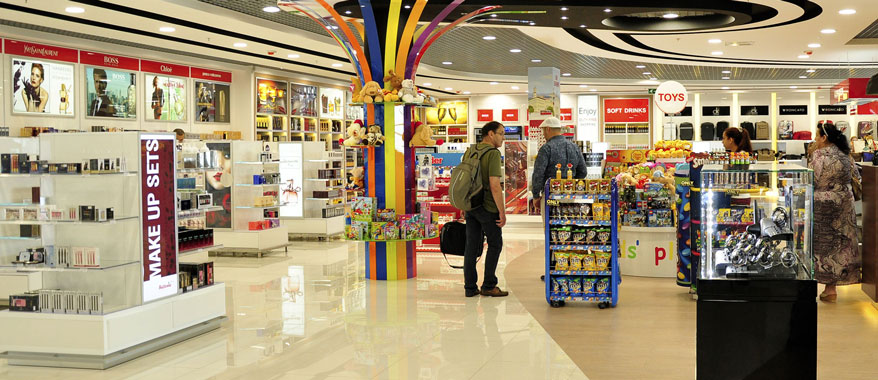 Flemingo
Flemingo is an international duty free and travel retail operator focused on providing the best products and customer services to emerging markets.
Over a period of 17 years, the company has spread its wings across four continents, and now operates over 140 outlets geographically distributed in 32 countries. The primary lines of business are:
Duty free shops at airports, seaports and borders
Duty paid including convenience businesses under the brand names "Starter" & "Xpress"
In-flight retailing in partnership with Iris Ekspres for all Turkey-based airlines and for leading international airlines such as Gulf Air
Special services for diplomats, such as online retail and embassy supplies.
The company plans to keep expanding their footprints across different emerging markets.
Business case
In Flemingo's line of business, customers are always on the go. To best serve customers who are in a rush, the organization needed a reliable technology solution than could guarantee a speedy service and tight control over stock availability. The company also needed better integration across geographies. Being present across multiple areas and time zones, with multiple partners and multiple technology platforms, was leading to operational inefficiencies. Opening new stores also took an unnecessarily long time. Flemingo decided to select a single IT partner that could support the business consulting and technology needs of the organization across geographical locations and time zones.
The solution
Flemingo and Godrej Infotech Limited already had a successful long-term relationship, which made it easier for Flemingo to decide to move towards a single-partner model. Godrej successfully gave the client a multi-platform scenario where they synchronized with different time zones. Flemingo chose LS Retail software solution as its solution, with customizations by Godrej designed to specifically meet the needs of sales staff at airport terminals. Some of the customizations include:
Passport scan, with frequently needed information pre-filled to expedite check-out.
Customer quota-based offers: Promotional campaigns are designed to adapt to the varied needs of passengers. Integration with third-party loyalty systems grants frequent fliers additional benefits.
Pre-ordering: Travelers can book products in advance on online catalog, and collect them at the duty free store.
Exchange rate support: The system supports multiple currencies, giving global travelers maximum benefits and protecting them from irregular rate fluctuations.
Consignment management: A special business solution addresses the complex consignment management purchase process, which involves working with different warehouse rules and scenarios across seaports and airports in multiple geographies.
Integrated HR and payroll module to automate internal functions like time and attendance, salary benefits, transfers, promotions and commission calculations.
Godrej realized that the In-Store Management System could be used to transfer real-time information between sending store, receiving store and head office. Godrej was one of the first partners to use the In-Store System in India, and this is possibly to date one of the biggest implementations of the module in terms of global volume of items being handled.
The implementation
The project initially included only two stores and one warehouse. In order to efficiently design and test the inter-store, inter-warehouse mappings, it was however decided to extend the solution to all stores and warehouses of the organization. "We are satisfied with the product and the staff support provided by Godrej. The pre/post implementation is beyond our expectations." said Mr. Mr. Lalit Kadam, IT Manager at Flemingo. "Even though the implementation teams were different, we worked together to come up with a unified solution. The most challenging part was when there were teams working together from Chennai, Trivandrum and Mumbai with just two hours of sleep each night in order to achieve this common go-live goal." added Mr. Rakesh Sharma, from Godrej Infotech Limited. One of the most unique experiences for Godrej was the implementation of LS Central for restaurants for one of the client's seaport locations in Morocco. This location had multiple lines of business including a couple of fine dining restaurants, a retail shop and a fast food takeaway outlet. Communication with the client stakeholders in French proved to be a huge challenge. To resolve it, Godrej recruited a local person who was fluent in French. He was initially trained on LS Retail software solution, after which he worked hand-in-hand with the retail consultant to work out the detailed solution as per the client's needs. This kind of relationship with the customer turned out to be extremely beneficial, and the solution was successfully implemented to everyone's satisfaction, with some customizations even done in French. Effective teamwork helped complete the project to the satisfaction of all parties involved. "In the business requirement analysis phase, instead of having separate meetings with the supply chain, sales, finance and IT teams, we followed a practice of discussing everything with everyone so that all had a clear understanding of the full picture," said Mr. Sharma. "Even though this took some more time in the initial phase, we easily covered up later during the implementation due to our clear requirements and successfully completed our project with excellent quality and within the estimated timelines." "This has been one of the most challenging, and at the same time most interesting and exciting engagements of my career," Mr. Sharma concluded.
Benefits
Flemingo has experienced significant benefits since implementing LS Retail software solution, including:
Streamlined purchases: Approval-based workflows have helped significantly in shortening the procurement cycle and ensuring supply availability.
POS-back office integration: Despite Flemingo's diverse global environment with multiple back-end systems, key stakeholders can now get a unified view of critical financial and merchandising information.
Localization: The system supports extended region-specific taxation and compliance requirements. The settings enable future business expansion, in compliance to local statutory requirements.
Location profitability: Each business owner can now get complete visibility of his or her individual financial position.
Timely execution of vendor promotions: The system automatically schedules cost recovery from vendors, so that smooth financial cash flow is maintained.
Moving forward, the company also plans to move to a single platform, front-to-back LS Retail software solution across all operating locations.
Different teams from various organizations worked together in order to have a simultaneous go-live across all the 38 stores and 16 locations in India.

Mr. Lalit Kadam, IT Manager
LS Retail Partner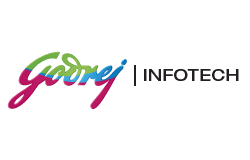 Godrej Infotech
Godrej Infotech Ltd is a software services and consulting company headquartered in Mumbai, India. It has multiple sales and delivery offices and operates in the Middle East, Europe, APAC, and USA regions.
Contact Us