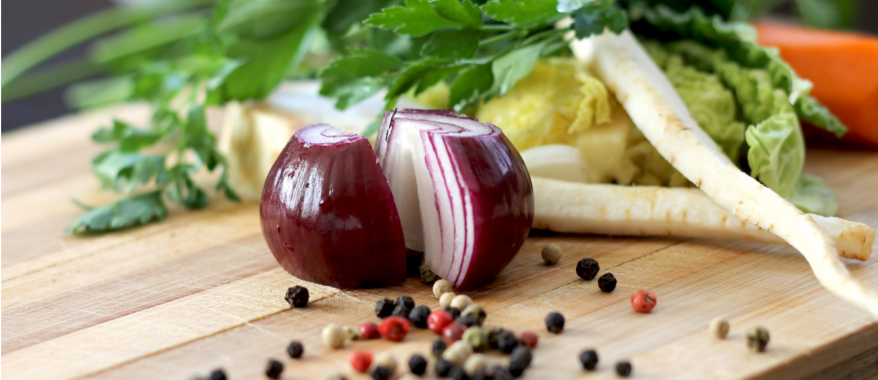 Booths Supermarkets
Going for Growth
E.H. Booth & Co. Ltd, trading under the name of Booths Supermarkets, has a turnover of £180 million and employs 2,500 staff. Established in 1847, it is one of the oldest supermarket chains in Britain and is still owned by the Booth family. It prides itself in being an upmarket grocery chain, offering a little bit more than its national competitors. Booths' stores are mainly located in northwest England and their average size is around 18,000 square feet.
Booths' existing systems were primarily concerned with distribution, warehousing and product handling from a costing and buying point of view, rather than store retailing. They soon outgrew their DOS-based system to control ordering, stock and pricing.
The solution
After in-depth evaluation of four retail solutions, LS Retail software was chosen because it integrated fully with Microsoft Dynamics enterprise business solution. This was important to Booths' because it also planned to upgrade its head office accounting system. The solution was enhanced to meet Booths' specific needs, including a facility to create orders using hand-held data capture terminals, which could then be transmitted to suppliers via an EDI link at store and head office level.
The system also provides effective control of EPOS systems, central control of promotions, shelf-edge label printing and automatic schedules of controls and communications. The new solution was first trialed in a small store before moving to a larger Booths store. The system's seamless link with the tills was one of the main attractions of Microsoft Dynamics.
In terms of adaptability, Chris Dee, Marketing and IT Director at Booths Supermarkets, is happy the system could be suited to Booths' environment and particular way of working, and that it can easily adapt it to integrate with other systems. The solution interfaces with CSD, Booth's Unix-based distribution system, and is in communication with it all day, every day. The goal for Booths is to have a single view of its business, in any part of the business, be it store level or back office.
Benefits
The first major benefit to Booths was the introduction of electronic multibuys at the tills. LS Retail software also includes functionality such as filtering to sort out information and the re-construction and tracing of sales transactions. Rafferty says, "We have cut manual processing and now have greater consistency and accuracy of data, making us generally more efficient."
Many of Booths' staff had not previously used a Windows environment. Despite moving from a DOS environment straight into Microsoft Dynamics, they all quickly picked it up. Dee says, "We are processing a quarter of a million transactions a week and inevitably you have customers coming back saying 'I'm sure I didn't buy this' and problems with shoplifters. The system is very good at reconstructing sales transactions and has been flexible and easy to use, particularly at the store end, which is essential and eliminates the need to come back to head office."
Another key feature of the system is the ability to drill down, tracing transactions back to their origin through the use of the online reporting functionality. On the space management side, Booths is only maintaining a location file so that they know the location of every single item in the store. Rather than using it with a more usual space management approach to maximize sales per square foot in any one area, the company has a slightly more traditional approach and relies heavily on store managers getting involved in merchandizing. Booths has also been able to adapt Microsoft Dynamics to accommodate price embedded bar codes and different distribution cycles, essential in food retailing. "For a variable weight product such as mince, we've been able to adapt the bar code environment to the new solution very easily. In addition, because we split all our goods into three different temperatures, ambient, frozen and fresh with each being dealt with differently in terms of distribution cycle, LS Retail software has coped with that extremely well. Another benefit is in the wine section, where shelf edge labels are printed with little wine bottle indicators to say whether sweet or dry, full or light. We adapted the solution to produce these."
"There are so many areas where the system has been adapted very quickly and easily which would cause problems with other software solutions," says Dee. Dee names cost-effectiveness as another important benefit. "Buying LS Retail software was cheap for us because we already had all the tills in place. However, the key point is that Microsoft Dynamics provides an ERP solution for the price of a package and you don't need to bring in an expensive third party consultancy to help install it."
We needed a flexible multi-functional solution with growth potential that could handle such things as multi-buys and provide stronger controls over stock and sales, in terms of being able to use it for automated replenishment.

Chris Dee, Marketing and IT Director
There has been a seamless transition of data from one to the other. As a result, we are able to develop our sales reporting and branch statements further. While these are collated locally, they can be analyzed at head office and we can assess performance of stores relative to one another.

Andrew Rafferty, Andrew Rafferty