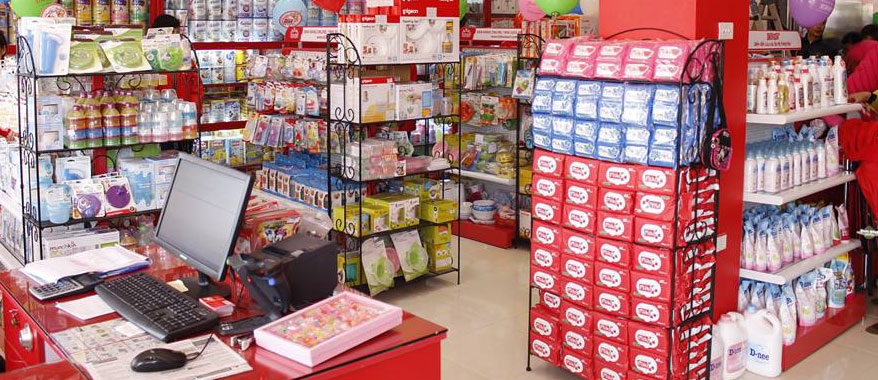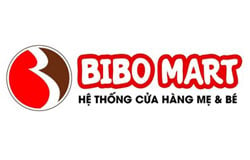 BiboMart
Established in 2006, BiboMart JS Company is the largest retail chain for mom and baby products in Vietnam. BiboMart sells high quality products from many famous brands worldwide, and stores from infant milk to children's fashion, books, children's room furniture, strollers, to products for expecting and new mothers. BiboMart employees are trained in baby and mom healthcare, so they can provide the best service to customers. The stores also offer free classes for pregnant women as well as other consulting services related to baby healthcare. BiboMart has been continuously expanding, and currently runs over 50 stores across Vietnam. The company also runs a profitable online store, with call centers to support online shoppers.
Looking for an integrated system to support quick growth
As the chain went through a quick expansion, BiboMart realized that its management system was not up to the new, bigger challenges. The company was facing a number of problems:
BiboMart was unable to check in real time what inventory was available, lost or damaged, and had many difficulties when it came to counting stock and defining inventory levels at stores for transferring and ordering.
The retail application was not integrated to the back office system, so the management board could not control business operation in real time. Data was extracted from different sources, and could be adjusted by users without any permission system, making results unreliable.
Rapidly increasing customers and stores caused difficulties for the companies when it came to managing customer information and store operations.
The company needed to be able to run more promotions and discount programs for specific customer groups, item groups, geographic areas and special events.
Management reports on sales, stores, inventory, items or customers were prepared manually, leading to mistakes and wasting many man hours.
In order to grow and attract foreign investments, BiboMart needed to improve significantly the operations, increasing its standardization, transparency and system control. BiboMart started looking for an appropriate IT solution that would streamline the company's business processes. The system would need to integrate the existing supply chain and retail stores, and also meet the vision of the company board, which expected very high growth in the upcoming three years.
The whole operation under control
After looking at various solutions BiboMart selected the LS Retail software solution, based on Microsoft Dynamics. This end-to-end software could cover the whole BiboMart operation, from headquarters to stores. In LS Retail software, data is centralized in one source and shared across departments under a permission structure, ensuring security, accuracy and transparency. The centralization also means that managers can keep track of performance and inventory in real time. The cost of investment was below BiboMart's investment budget, making it both a high quality and a very cost-effective choice.
Live in one night across 50 stores
The management at BiboMart decided that the system would go live at the same time in all fifty BiboMart stores across the country. In Vietnam many companies use the LS Retail software solution. To differentiate themselves, BiboMart decided to customize the solution, with the help of implementation partner NaviWorld Vietnam. The point calculation and expiration policy were modified, and are now unique to BiboMart. Before the go-live date, NaviWorld consultants went to all BiboMart stores to train cashiers and store managers on how to use system. NaviWorld also built a live support call center to support all end users when they faced issues, system errors, or didn't know how to use the new platform.
Greater control and lower costs
LS Retail software has centralized BiboMart operations as regards store management, inventory, promotions, pricing programs, and more. The back office departments can now save many precious man hours when tracking sales information and preparing managerial reports.
Inventory
Managing retail inventory is a really challenging task in any system. The LS Retail software solution supports both online and offline inventory by standalone store. BiboMart decided to use the online inventory, managed centrally in the branch database. Only sales transactions are managed in the offline POS.
Promotions
The LS Retail software solution allows BiboMart to create many types of promotions quickly. With LS Retail software users can set up offers once in the central database; the Data Director then replicates all offers to the POS, removing the need for lengthy manual setups on various devices and in different stores.
Flexibility
LS Retail software has helped improve customer service. With the Special Order module, customers can now pick up goods in store, or ask staff to have them shipped to their home. This is a great option that BiboMart could not offer before.
The LS Retail software solution streamlined all aspects of the retail business, including centralized warehouse management, flexible promotions management, financial management and accounting, providing the management with detailed insights into performance.

Ms. Trinh Lan Phuong, President and CEO
LS Retail Partner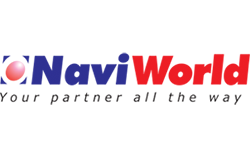 NaviWorld Vietnam Ltd.
NaviWorld Vietnam is a leading solutions provider of end-to-end integrated and adaptable business management applications for mid-sized companies in Vietnam, South East Asia and Middle East.
Contact Us