Latest technology to support growth
While going through a period of growth, the Bernabé group began considering new technologies to support its business development. In order to compete with other companies, Bernabé realized the need to have a
consistent information system
across the whole business. The ideal system would:
Be flexible, and easily adapted to the different situations the company faces.
Help the company centralize its strategic decisions.
Support rapid deployment of new services to customers.
A widely known system
Bernabé selected LS Nav as its new system. LS Nav is based on Microsoft Dynamics NAV, an ERP that is well-known, and easier to customize than other solutions in the market. The choice of LS Nav was also motivated by the interesting
back office
functionalities, which enable Bernabé to build and
deploy new offers
rapidly.
Increased efficiency
Although the company went through some challenges during the implementation, for example as regards customizing the LS Nav POS to Bernabé special field of activity - which is very different from classic retailers – the company is very satisfied with its new system. Today, Bernabé can provide more
efficient services
to its customers. They have also optimized the consolidation of stores activities and reduced their shortfall in revenue.
With LS Nav we can provide our customers with more targeted offers, and have improved relationships with both our customers and suppliers.
Since implementing LS Nav our business has become more profitable, as we have timely access to critical business indicators.
Implementation Partner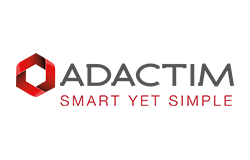 Adactim
ADACTIM is a system integration and managed services company offering ERP, cloud and infrastructure solutions to its clients in more than 30 countries in Europe, Africa and in the Middle East. For the past 19 years, ADACTIM deployed its consulting, system integration and outsourcing capabilities and expertise to support its clients in digitizing their business processes and in optimizing their information systems and infrastructure.
Connect
Founded in 1951, Bernabé operates in the retail and distribution of industrial and construction materials, hardware and steel. Bernabé's products and services support the industrial, mining, farming and construction sectors. The company runs over 15 specialized stores in five countries across Africa, namely Ivory Coast, Cameroon, Congo, Gabon and Senegal.