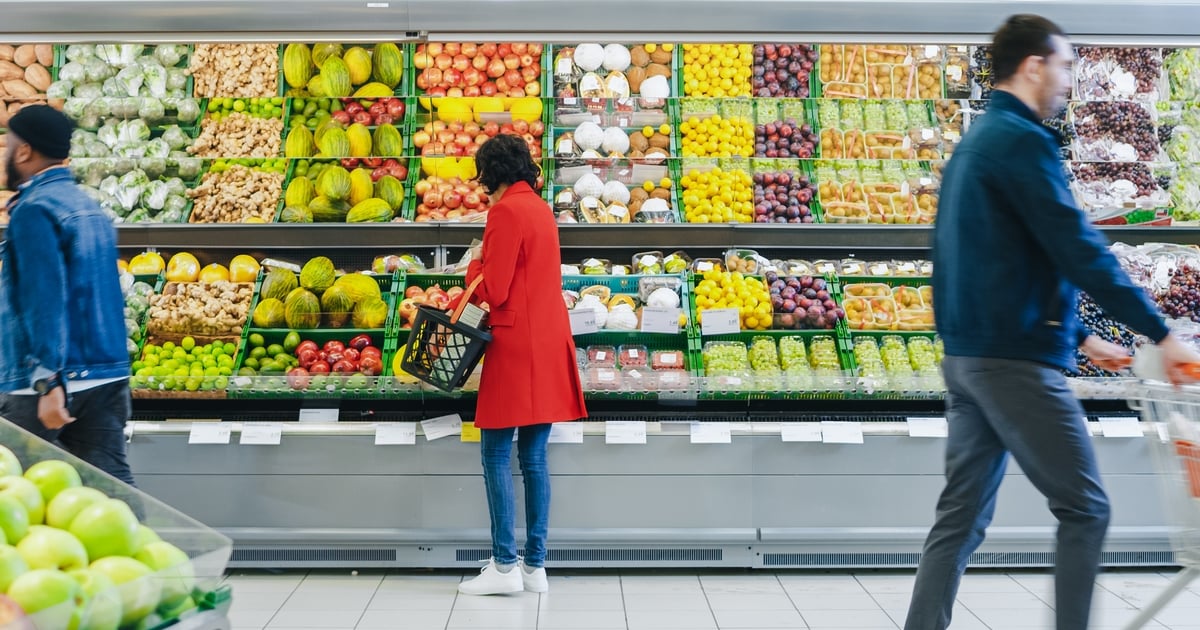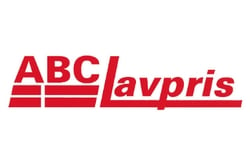 ABC Lavpris
In the town of Videbæk, Denmark in 1981, two cousins decided to buy a minimarket and launch their grocery brand ABC-Super, which they later renamed to ABC Lavpris.
Today, ABC Lavpris has grown into an established brand with 15 stores across Denmark and more than 800 employees.
From its humble beginnings to its current standing as a major national supplier, ABC Lavpris owes its success to its customer service and product selection. In its stores, ABC Lavpris carries an extensive selection of food items such as produce, meat, and frozen goods, at low prices. The company believes in prioritizing local goods and receives fresh produce several times a day from local wholesalers and growers.
Business case
As the company went through significant growth, they realized their standalone systems were too outdated and ineffective. One of them could only be run on Windows 7, for which Microsoft no longer provides security updates or technical support. "We could use it, but it was too slow for our business," says Michael Christensen, IT Manager at ABC Lavpris. The systems also didn't talk to each other, causing problems for the company: key data was not readily available, staff wasted their time on duplicate tasks, and management had no visibility over the business. "That was not sustainable," says Christensen.
ABC Lavpris knew it was time for a digital transformation. They started looking for a single, fully unified retail management solution that could support all their operations and sustain the brand's growth.
The solution
The company decided that LS Central SaaS was the right fit for their company. LS Central extends the ERP Microsoft Dynamics 365 Business Central with advanced retail functionalities, such as POS, inventory management, customer loyalty, eCommerce, and more.
The option to run LS Central as software as a service (SaaS) was important to ABC Lavpris because they wanted a modern, future-proof platform. A SaaS solution ensures high availability and security, while also giving companies the ability to accelerate business expansion.
ABC Lavpris has enjoyed many years of successful collaboration with Cepheo, an experienced LS Retail partner in the Nordics. They knew Cepheo could drive them toward their goal: "Not only does Cepheo know our company, but they also have an excellent understanding of our needs and the demands we place in IT," says Christensen.
Benefits
Today, ABC Lavpris uses LS Central SaaS to run its 15 stores. With the new solution, ABC Lavpris enjoys:
A complete, end-to-end solution

– By replacing their separate systems with one solution, the company has reduced both manual work and errors. "In the past, we needed to transfer a number of files between the systems to make them work," says Christensen. "Having everything in one system is very helpful to us."

A clear, real-time overview of all business information

– In LS Central, data from the whole organization is stored in one centralized database and flows seamlessly. "It undoubtedly simplifies our daily routines, which benefits our employees and customers," says Christensen.

Automated workflows and increased efficiency

– The company managed to free up time for key staff members in their stores, in their warehouses, and in their head office, so that everyone can contribute to the business's success.
Benefits of a SaaS solution
By leveraging SaaS technology, the company gets several advantages in terms of flexibility and savings. They experience:
High accessibility to their system

- "It gives us a sense of security because we have access to our data 24/7, no matter where we are," says Christensen.

Continuous delivery and innovation

– The company always runs on

the latest version

of the software, without any installation effort needed from them. That, Christensen says, strengthens efficiency and security.

Lower infrastructure costs

– The company used to have one server in each store as well as five servers at the head office, which put them in charge of anything related to maintenance. LS Central SaaS allows ABC Lavpris to outsource their servers. "In doing so, we transfer the responsibility for operations, backup, etc. to Cepheo," says Christensen. This means ABC Lavpris doesn't have to worry about managing their IT systems at all, which includes updates, security, and integrations. Cepheo takes care of that for them.
Reflecting on the project, and what it has achieved for the company, ABC Lavpris feels they made the right decision, "We now have a platform that's going to last for many years," says Christensen.
With the support of LS Retail and Cepheo, the employees at ABC Lavpris can focus on tasks that matter, making customers and employees happier every day.
With LS Central SaaS, we now have a platform that's going to last for many years.

Michael Christensen, IT Manager at ABC Lavpris
LS Retail Partner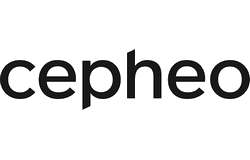 Cepheo Danmark A/S
Cepheo empowers businesses to adapt and succeed in a changing world. With locations across the Nordics, and decades of experience in implementing and evolving industry-specific solutions powered by the Microsoft platform, we help our customers use technology and data to make more informed decisions, optimize daily operations and bring out the very best in their people.
Contact Us