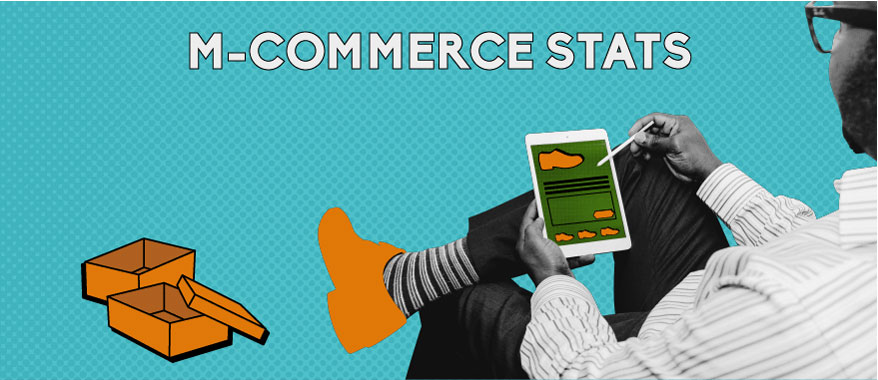 We said it last year, and will repeat it this year: retailers who are not going mobile are missing out on a lot of sales! Smartphones have become huge. It's not just their physical dimensions that are growing (although those have been increasing, too); mobile devices are everywhere, and people constantly look at them – and use them to search for items, and shop.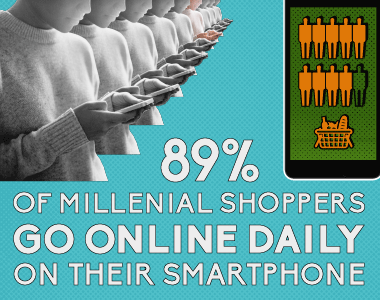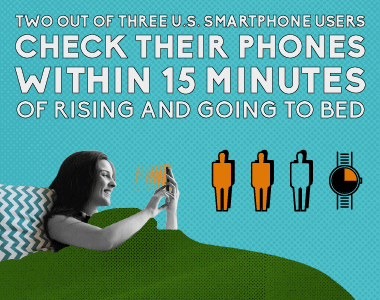 The omnipresent mobile devices are disrupting people's lives - shopping habits included. According to the recent UPS research "Pulse of the online shopper", people shop on smartphones over desktop computers out of convenience: they always have their mobile device with them, and that's what they use to read their emails, and click through to retailer sites.
M-commerce: are you in?
In the past few years mobile commerce has kept on growing, to the point that the 2015 holiday shopping season was dominated by mobile shopping. The trend shows no signs of slowing down. Retailers that do not have a mobile strategy in place are losing a huge opportunity.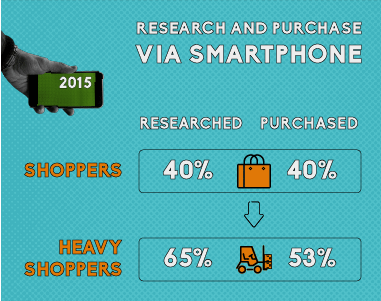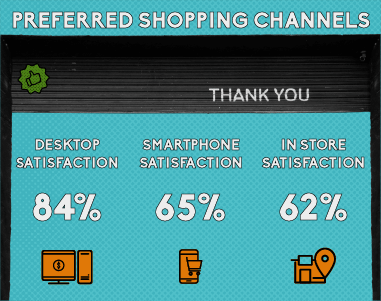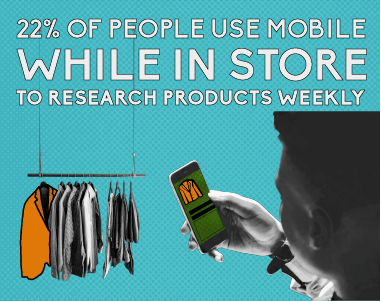 Mobile apps or responsive website?
Although people seem to love the mobile shopping experience (they even prefer it to shopping in-store!), retailers are still confused as to what their customers want and how to provide it. For example, many retailers are unsure about their mobile strategy. If you already have a responsive e-commerce website (which gives good user experience whichever the device), why would you also need a mobile shopping app? Let's look at the stats:

Mobile shopping apps: the why and the how
Retailers using mobile apps are seeing great returns; for many of them, they are the highest performing channel. Why are apps so popular? Mobile customers prefer to use apps to shop because they give them a better consumer experience, making it fun to browse products and easy to buy them.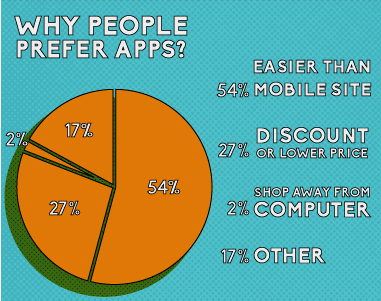 Once you have put a mobile shopping app in your company's mobile strategy, start to design your app by asking yourself: what value do I want to provide to my customers? What do people look for in a shopping app? According to recent research, product images and reviews are necessary, as is a good search engine, enabling users to search the inventory and find relevant items easily.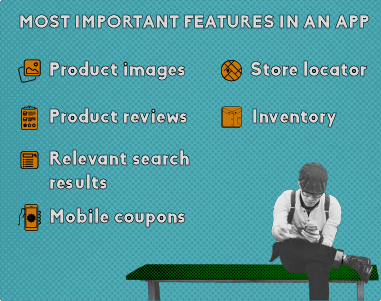 Retailers wishing to increase their sales in 2016 need to focus their efforts on their mobile strategy. To be effective, a mobile shopping app must give value to the end consumer. If your app gives the right information and provides an easy and convenient shopping experience, you will be able to increase customer engagement, loyalty and sales. Do you need help in designing your mobile strategy? Do you want our suite of mobile solutions LS Omni in action? Then drop us a line, or better yet come see us at conneXion, our international conference and expo dedicated to retail and hospitality technology. [hubspot id="1"]