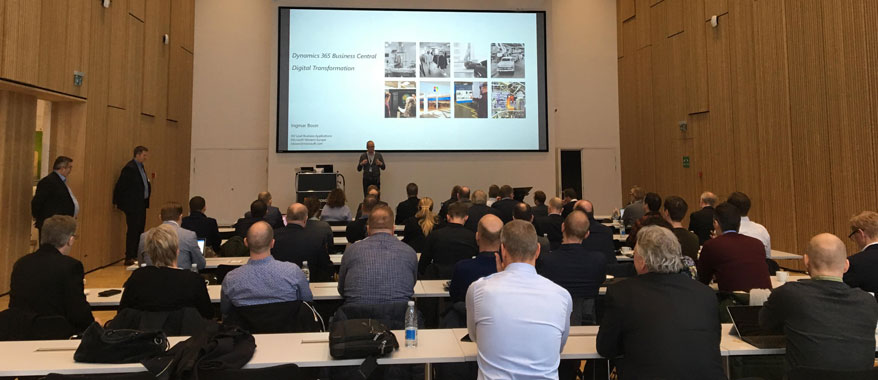 The Unified Commerce Cloud Tour is a series of seminars hosted by LS Retail and Microsoft. The goal is to bring awareness to retailers worldwide of the newest unified commerce platform, LS Central built on Microsoft Dynamics 365 Business Central. "Microsoft would be nowhere without partners like LS Retail" – Ingmar Boon, Microsoft
The long road to unified commerce
At the beginning, retail was just about selling through a single channel – physical stores. Then came multi-channel: retailers started to sell products both online and offline, but the two sales channels were handled separately, with a different branding, inconsistent customer experiences, and often even a different product offer. In order to make the shopping experience more homogeneous for customers, some retailers began to connect their online and offline channels. They were still, however, using separate software solutions for each – which lead to challenges when it came to tracking the customer journey. That's omni-channel. Today, the most advanced retailers have taken the quantum leap of replacing their multiple software solution with a single platform for the whole enterprise. This enables them to offer their customers a consistent, seamless experience across all their sales channels: that's unified commerce. For years, the LS Retail Research and Development team has worked alongside Microsoft to take digital transformation to this next step. The result is LS Central, the unified commerce platform for retail and hospitality built on Dynamics 365 Business Central.
A staircase between on-premises and the cloud
Businesses are flooded with data. If effectively captured and analyzed, this data can be extremely beneficial – it can give you a snapshot of your customers, and it can be used to take profitable business actions. But where can a retailer get software powerful enough to effectively make sense of the constant stream of information? The answer is simple: in the cloud. Microsoft Dynamics Business Central builds a dynamic relationship between on-premises and the cloud. Businesses can keep on using their retail management software on-premises, as they are used to. The system collects the data from multiple sources, and then sends it to the cloud, where it can be run through stream analytics, AI and other intelligent cloud tools, before being redirected back to the retailer. With a platform like LS Central, retailers can easily capture digital signals across their enterprise, connect and synthesize data – and then, access all insights relevant to their business in one place. No time wasted on looking for information across systems and trying to make sense of it; no money wasted on building and maintaining system integrations.
A revolution – or business as usual?
At this point, you might be thinking, "Great – so now I must start over, and learn a whole new system". Good news: you don't. Are you familiar with LS Nav? Then you will have no problems navigating through LS Central. Unified commerce may be news to many retailers, but not to LS Retail: as a matter of fact, LS Nav has been building the path for unified commerce for many years. In a way, we have been doing unified commerce before it was even a concept. And now, retailers are starting to join us down the road we have been paving for years – a sign that we have been on the right track. With the move to Business Central, LS Nav has become LS Central, the unified commerce solution that found the golden mean between on-premises and the cloud. As Matthias Matthiasson, Product Director LS Central (and LS Nav) at LS Retail puts it, "To us, this is not a revolution, just business as usual." It can be a challenge to keep up with the never-ending technological transformation. Microsoft and LS Retail are here to help you keep up. If you want to know more, join us at the nearest stop of our Unified Commerce Cloud Tour. [hubspot id="35"]