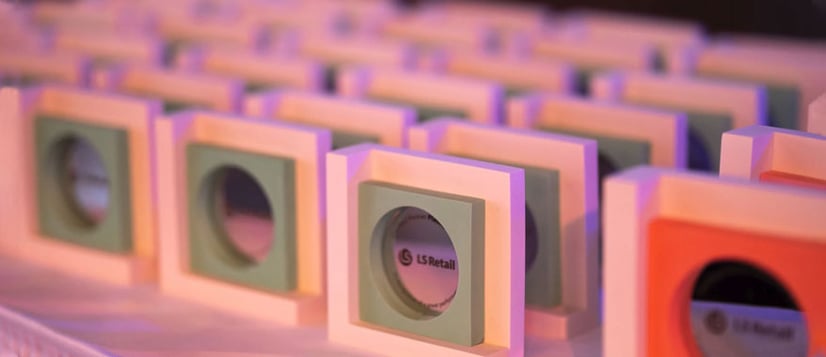 LS Retail announced the winners of the 2019 Partner Awards at the company's flagship international event conneXion Munich, which this year takes place in The Westin Grand Munich, Germany, on April 3-4. The awards ceremony and dinner closed the first day of the LS Retail yearly conference and expo dedicated to retail and hospitality technology.
The LS Retail global partner network counts over 350 certified companies in 85 countries. These companies are responsible for delivering the LS Retail software solutions worldwide, as well as for providing businesses with industry expertise, LS Retail know-how, project management and support that respond to their needs and comply with local requirements.
Every year, partners in the LS Retail ecosystem are awarded a level based on the sales performance achieved during the previous year.
In 2019, 16 partners demonstrated exceptional performance and dedication to the LS Retail solutions and to their customers. The 2019 LS Retail Diamond Partners are AP&T Business Solutions (United Arab Emirates), Braintree by Vox Telecom (South Africa), CGI Norge (Norway), DAVYN (Trinidad and Tobago), DXC Technology (Denmark), Dynamics Link (Egypt), EDM (Saudi Arabia), K3 Business Technology Group (United Kingdom), MicroChannel Services (Australia), NaviWorld (Vietnam), RelateIT (Denmark), Retail Software Associates (Philippines), Smart Business LLC (Ukraine), Solteq (Finland), TCOG (Belgium) and The Nav People (USA and United Kingdom).
22 partners were awarded Platinum Partner level for their outstanding performance, and 49 more partners achieved Gold Partner level.
"Congratulations to all the recipients of this year's awards for your outstanding performance, and thank you for your continuous commitment to LS Retail," says Sigrun Dora Saevinsdottir, Chief Operating Officer at LS Retail. "Having a broad partner ecosystem enables us to operate on a global scale, while also allowing us to deliver differentiated solutions and services that respond to local needs. We are proud to see our partners' achievements, and are committed to providing them with more and more services, support, and opportunities."