What our customers think about our products and services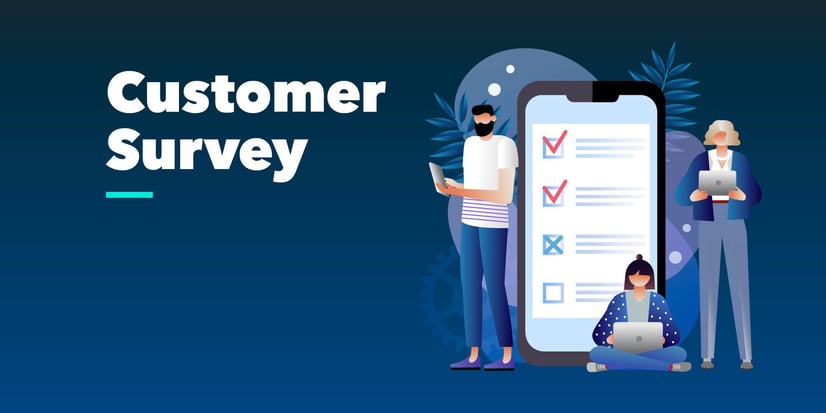 The LS Retail customers are strong believers in the business value of having a unified commerce solution with strong industry capabilities. They see their LS Retail software as a critical component to success and to business continuity. They are making investments in their digital transformation to come out of the crisis as winners, and trust the LS Retail solutions to help them step up their omni-channel capabilities and intelligent insights. They are resilient, and increasingly ready to migrate to Software as a Service (SaaS).
This is the picture that emerges from the LS Retail 2020 customer survey.
Let's look at the results of the survey more in depth.
Unified commerce helps deliver success
LS Central is a unified commerce software solution that covers the entire business. All data is centralized, giving companies up-to-date information they can trust and a single, clear version of the truth.
Unified commerce is one of the key differentiators of LS Central: its ability to cover the entire business in a single user platform, both across the back- and front-end, and across online and physical stores, makes it a unique player in the market. Our customers confirm that this is one of their top reasons for selecting LS Central. "Having a unified system saves us time, money and avoids complex integrations. It was one of the main things we wanted," said an LS Central customer.
The overwhelming majority of respondents to our survey also agree that unified commerce plays an important part in their business success.
"The solution [serves] POS, back office and front office users. The ability to have >90% of your needs fulfilled is a fantastic feat."

LS Central customer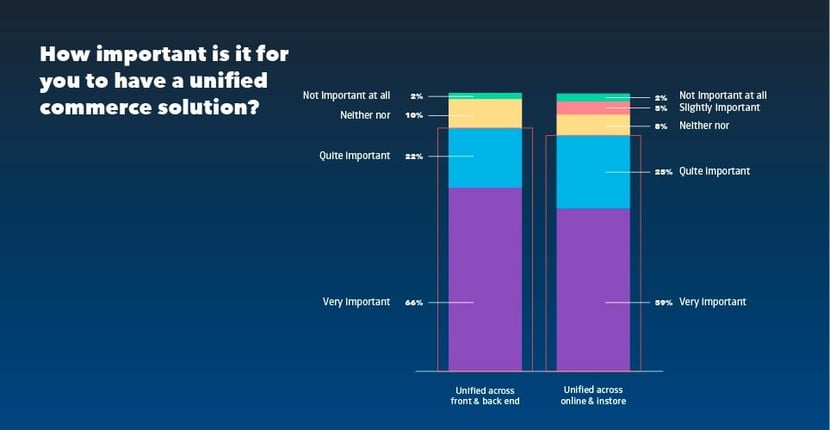 Fulfilling specialized industry needs
LS Central includes a large array of specialized functionality to target the needs and challenges of different sub-industries within retail, food service, hospitality, pharmacy, and forecourt and gas stations. The ability to satisfy very specific industry requirements with targeted functionality, and the possibility to integrate LS Central to other IT systems to satisfy even more specific needs, are the two top criteria our customers considered when they looked for a new software solution, and among the main reasons why they selected LS Central.

"The vertical focus is great. You can really tell that the functionality has been built with our industry in mind."

Electronics retailer using LS Central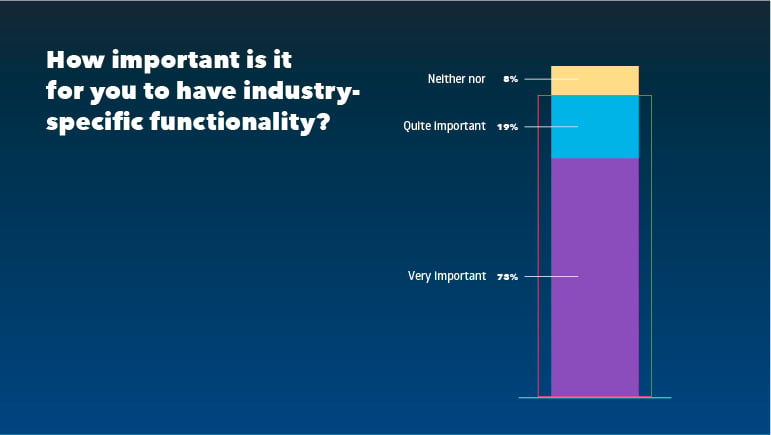 A software solution that comes recommended
Every year, many new retailers and hospitality businesses move to LS Retail software. In our survey we asked customers how they came across LS Retail, and we discovered that most of them found out about us through
personal recommendations (usually from a friend, a peer, or a software reseller)
the strong online presence of the LS Retail brand
solid industry reputation.
"Our customers have already done their research and discover that they want to work with LS Central. Having LS Central allows us to serve these customers," one of our partners in Germany told us.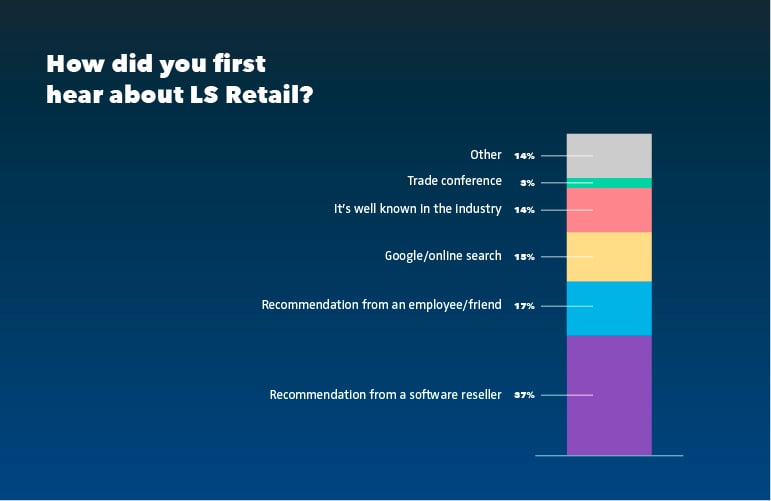 "We had long workshops with our partner about our software needs, and then they recommended LS Central to us. This was the main reason we went with LS Retail – we didn't consider many other software solutions after that."

LS Central customer
Many of our new customers who move to LS Central used to run their business on a patchwork of smaller software solutions. In most cases, they have either outgrown, or decided to replace, their disconnected setup. For these businesses, the main incentives to move to unified commerce are greater data visibility, stronger industry functionality and an increased ability to stay competitive with innovative technology.
"We needed to update our software to LS Retail to allow us to succeed post-Covid. We wouldn't survive without being able to provide contactless payment."

Office supplies retailer in the UK
The number one choice for current customers
When your customers decide to choose your software again and again, you must be doing something right.
Around half of the respondents to our survey have been running their business on LS Retail software for five years or more. Many of them have been LS Retail customers for over a decade. "This customer stickiness is a great source of pride for us, and shouldn't be taken for granted," says Sigrun Dora Saevinsdottir, COO at LS Retail. "Retail and hospitality businesses are under great pressure to stay competitive, and deliver customer experiences that work seamlessly across the channels. We are committed to continue making business easier for our customers and to solve their most essential tasks with simple solutions. We are excited and thankful to see that the vast majority of our customers are constantly renewing their trust in LS Retail technology, and that they are neither interested nor willing to switch to a different technology platform," Saevinsdottir says.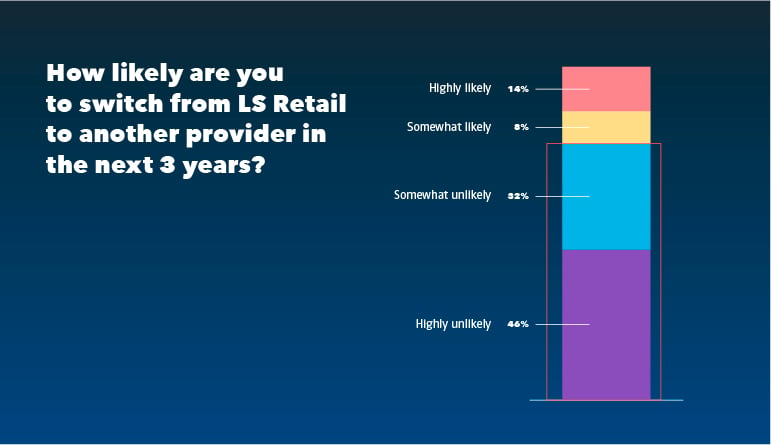 "LS Retail would have to remove something major from their product for us to even consider switching – it is very unlikely to happen."

LS Retail customer
Investing in digital transformation
Many retail and hospitality businesses have had to rethink their budgets and cut costs as a consequence of the Covid-19 crisis. Other retailers and hospitality businesses have taken the opposite approach, accelerating their digital transformation in order to improve their ability to reach customers. Among the respondents to our survey there are more businesses belonging to the second category than to the first. While most respondents said their IT investment plans are unchanged, one in four respondent said they plan to increase their investment in new IT capabilities that will future proof their business. As one customer said, "We've not decreased our investment in software due to Covid. In fact, now we need to focus more on being able to offer contactless etc. to our customers."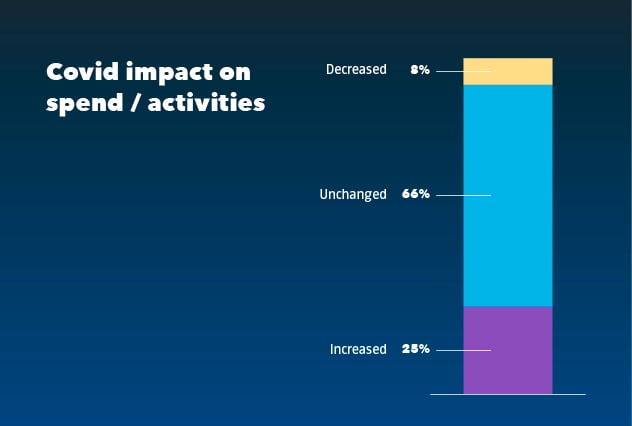 "Covid hasn't impacted our software spend. Instead, we have even sped up our focus on omni-channel integration. Thankfully we met up with LS Retail before this happened, so we can be more aggressive on this avenue now."

Luxury watch retailer in the U.S.
Digital transformation: who our customers trust
When asked who they trust to provide innovative technology, most of our customers say they would rather buy additional LS Central modules than invest in technology from other providers. This fits well within the LS Retail vision of unified commerce: a modular unit which can be expanded with the capabilities you need, and that still works as one. So even when you add more modules you can still operate on a single platform, and you don't need to waste any time in integration work, or in chasing data across multiple databases.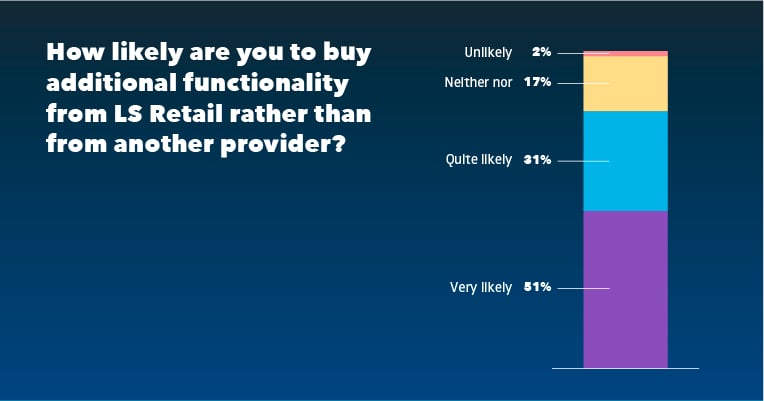 Digital transformation: what technologies are on the wishlist
Most of the respondents to our survey expect their online sales to increase considerably in the next three years, so it makes sense that they are looking to implement extra functionalities that will strengthen their omni-channel capabilities. The most sought-after functionalities are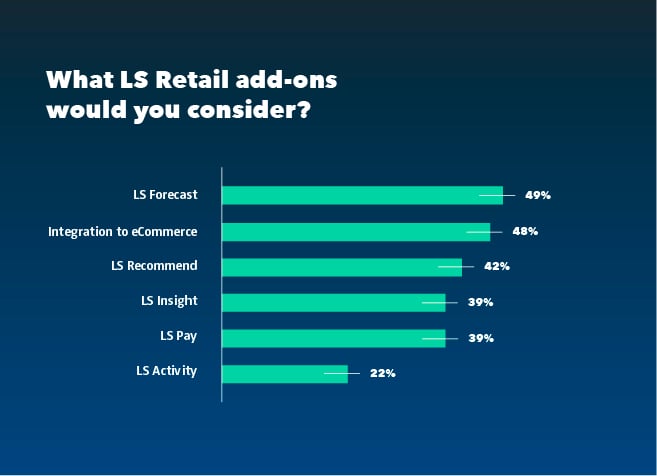 Innovation in the cloud
Amongst LS Central customers there is growing interest in moving to a Software as a Service model, running LS Central in the public cloud. Around half of our respondents say they are likely to switch to the SaaS version in the next three years.
Some of the main benefits our customers see with Software as a Services include lower fixed costs and the ability to have a business solution that is always up to date, enabling them to constantly address the changing needs of the business. "A cloud solution that stays continuously up to date would be very attractive," one of our customers said. Another customer remarked that, to them, a clear "advantage of SaaS is that you don't need your own infrastructure," underlining the advantage of lower IT capital investment.
"SaaS makes costs more predictable and upgrades happen automatically."

Restaurant chain in the U.S.
At the heart of the business
Our motto at LS Retail is "we make business easy". Our efforts and our investments, both financial and human, are directed towards creating solutions that make our customers' jobs easier. It's a great reward to see our work pay off. The vast majority of our survey respondents said that LS Retail technology is a critical component to their business success, and a key enabler of growth for their company. More importantly, the majority of respondents also said that that they'd recommend LS Retail to a friend, or a peer.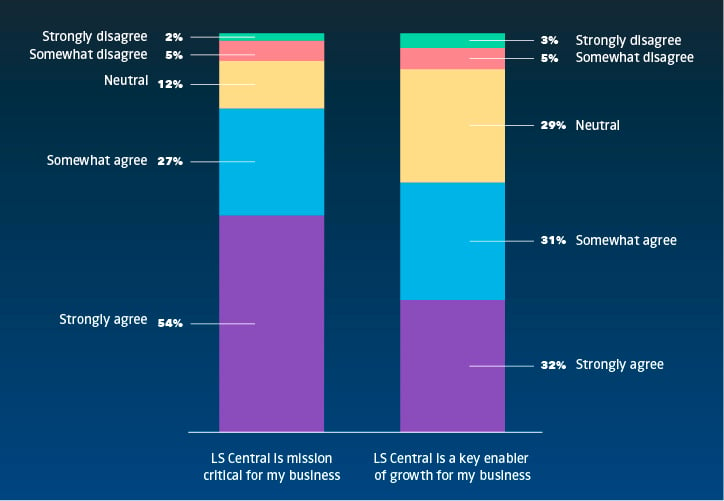 "We really value having a local partner for the day-to-day support as well as a close relationship with LS Retail."

LS Retail customer
If you are an LS Retail partner or customer, you can read the full results of the survey on the LS Retail portal.