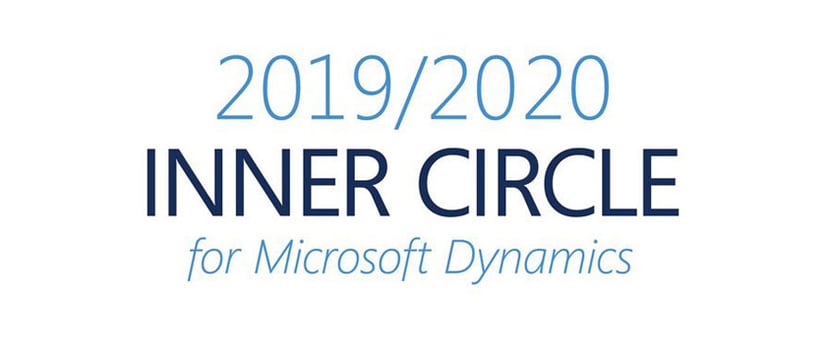 For the 11th consecutive year, LS Retail has earned the invitation to join the prestigious Inner Circle for Microsoft Business Applications.
This is an elite group consisting of the top 50 global Microsoft Business Applications partners. To become a member of the Inner Circle, partners must demonstrate outstanding business performance and high commitment to business excellence and customer satisfaction. In particular, they represent the top 1% of the total Business Applications ecosystem and drive more than 30% of the 2019 Worldwide Business Applications Cloud Revenue.
2019/2020 Inner Circle members are invited to the Inner Circle Summit, taking place October 1-4, 2019, where they will have a unique opportunity to share strategy and network with Microsoft senior leaders and fellow partners.
The names of the partners, which won this recognition, were announced during Microsoft Inspire, the annual premier Microsoft partner event, which this year took place on July 14-18 in Las Vegas, USA. More than 20,000 attendees from over 130 countries meet at Inspire to network, create new partnerships, and deepen their knowledge of Microsoft products and business strategies.
Cecilia Flombaum, Microsoft Business Applications Lead talked about this award saying "Each year we recognize Microsoft Business Applications partners from around the world for delivering innovation and driving unsurpassed customer success. Our Inner Circle members are chosen based on their business performance as well as capabilities as an organization, whether that's creating IP, developing solutions, or having an industry leading focus on digital transformation. Microsoft is honored to recognize LS Retail for their achievements this past year, their dedication to our customers, and their innovation around the Microsoft Cloud."
"This is a very prestigious acknowledgment. We are honored to be in the top tier of the Microsoft's Business Applications global network of partners, and I want to thank the entire LS Retail team, including our network of partners and customers, for making this possible once more," says Magnus Norddahl, CEO and President at LS Retail.