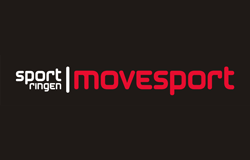 Sportringen-Movesport
Sportringen-Movesport is a Swedish chain of sports clothing and apparel retail stores. The stores sell a large variety of products for athletic individuals, from football shoes to hockey gear to fitness outfits. The company sells both to end consumers and businesses, charging invoice payments. Sportringen's business models therefore requires high-quality and well integrated business systems to function. "It's a challenge. We need total control of the supply chain and the warehouse in order to optimize the cash flow," says Sören Larsson, co-owner of Sportringen-Movesport.
A new retail system
When the company reopened as part of franchise chain Sportringen, Sören was given the responsibility to introduce the LS Retail software solution in five different stores. "I knew quite well what I wanted and how I wanted it to look. The most important thing was to make the requirements as clear as possible and to understand the new business system, in order to be able to use the good standard functions", says Sören Larsson. Retail experts from COSMO CONSULT, a local LS Retail implementation partner, helped with the installation.
Smooth implementation
Even though there are always challenges when implementing a new business solution systems, Sören reports that the LS Retail software installation went smoothly. "I have experience from working with business systems before, so I felt safe. I knew what difficulties and challenges that were ahead of us. The trick is to implement things in the correct order and to really know how you want the system to work in reality," says Sören. The close collaboration with the partner also lightened the workload. "I had very good cooperation with COSMO CONSULT's retail consultant. He was very competent with LS Retail products, and had specific knowledge about the retail business," says Sören.
An efficient new system
Although the LS Retail software installation is quite recent, Sören can already see positive results. "The five stores have a combined turnover of more than 130 million, and we have already seen that we will save a lot. Pricing is easier, as the EAN codes are imported directly from the suppliers. This simplifies the store work and allows us to spend more time with our customers", says Sören Larsson. The company also appreciates the built-in system for campaigns, which makes it easy to combine multiple offers.
Our work is more efficient thanks to the digital invoices and automatic ordering from our suppliers. On top of that, we now have total control over the supply chain and can optimize our warehouses.

Sören Larsson, Co-owner