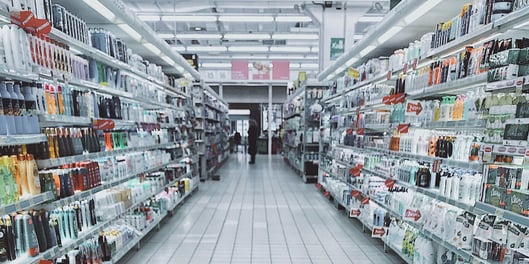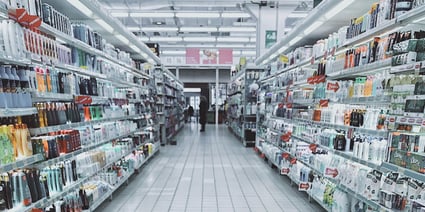 PT Multi Citra Abadi gains competitive advantage with a retail solution
Multi Citra Abadi is a retail company in Indonesia with two stores in Manado along with two distribution centers in Jakarta and Manado. As a retail company, Multi Citra Abadi faces the constant challenge of keeping its strong market position while at the same time, effectively growing its business within a very competitive market.
Business Challenge
For four years, PT Multi Citra Abadi used an in-house system based on an Oracle database. However, over time and multiple customizations, the database became quite unstable, unreliable and wasn't able to scale. Put simply, PT Multi Citra Abadi's business solution was showing the constricting signs and limitations commonly experienced by applications developed in house. The company's existing system could no longer support the large amount of data they needed to manage, was unable to perform real-time, and could not be leveraged across more than one store. And since the system was not a real-time solution, synchronization had to be done at night, with the majority of the process being done manually – step by step. "If even one step was missed or a small amount of data lost, it would be extremely difficult to course correct," said Ms. Caecilia Mei. Hatjandra, The General Manager of PT Multi Citra Abadi. After opening up a new distribution center in Jakarta, PT Multi Citra Abadi knew that their existing system could not only not support the level of data and information they required, but that the continued manual processes of getting information out of the system would only get more and more complicated. These were the challenges and inhibitors faced by the company's IT team as well as the company at large.
Solution
Understanding that maintaining their existing business solution would slow down the company's growth and performance, PT Multi Citra Abadi decided they needed to find a new, improved business solution. They knew what their requirements were (many of them were built into their current system), but this time, they had no desire to do their own development. PT Multi Citra Abadi would look for a comprehensive retail solution that met their needs, as much as possible, 'out of the box'. Their first priority, then, was to find the right business solution and the right business partner to assist them in migrating their operations onto a new and improved ERP platform. There were a few partners in Indonesia who specialize in Retail, of which some were smaller, local solution providers. PT Multi Citra Abadi was a bit concerned with the smaller partners as there is more risk associated in their viability; and if for some reason the solution provider closed down, PT Multi Citra Abadi would be left in a situation with no support from their partner. That being the case, Multi Citra Abadi considered evaluating worldwide solution providers. At that time, Tectura Indonesia was the only worldwide partner, but that wasn't the main reason PT Multi Citra Abadi selected Tectura as their preferred partner. What was most impressive about Tectura was the presentation they delivered, specifically explaining the plan of how to fit the gaps between PT Multi Citra Abadi's business requirements and the inherent functionality within the integrated Microsoft Dynamics ERP and LS Retail software solution. During that presentation, the Tectura team was able to demonstrate how Tectura could deliver a comprehensive retail solution that would meet all Multi Citra Abadi's key business requirements, while ultimately improving performance and enabling their business to support future growth.
Implementation Process
The team worked as a team in the truest sense. The Tectura consultants fully integrated into the PT Multi Citra Abadi environment and felt 'at home' there. "It was great to see our partner being proactive, taking initiative, and working long hours (even over the weekend) to help improve our business." In the end, the implementation was delivered on time and per the initial schedule. Most importantly, the implementation was completed with PT Multi Citra Abadi feeling quite satisfied with the implementation as well as the immediate results they were realizing from their new retail business solution. Tectura also provided some solid training to the IT team at Multi Citra Abadi and by the time of implementation, Tectura was already training end users. This was a great approach as it provided the opportunity to gain some early adoption across the user community along with creating some momentum around implementing the new business solution.
Benefits
Even though the initial investment in a new retail business solution is not a cheap one to undertake, PT Multi Citra Abadi feels that they achieved the best results and received distinctive, quality services from Tectura. As an immediate result of their new solution implementation, PT Multi Citra Abadi gained real-time access to their critical business information. They can now see all items that are inputted from across their multiple locations. Their analysis of Purchasing is much more accurate due to the fact that the merchandiser has clear visibility into inventories and sales across all locations in one single view. The new business solution has also had a positive impact on the productivity and efficiency levels of the company's employees. Administration has improved – significant time saved – now that employees don't have to input data multiple times. This has freed up time for PT Multi Citra Abadi's employees who are now feeling empowered to take on additional, more value-add tasks. Posting and coordinating payment for the input audit is now more secure because it is done by different people. Purchase order estimation can be made with visibility into exact inventories, making the company's calculations more accurate. Even more, the membership program available with LS Retail makes it easier for Multi Citra Abadi to arrange its promotions. One particular solution customization developed by Tectura was to create a module that would allow people with a connection to Microsoft Dynamics to chat from within the ERP solution. This has opened up a new line of communication, making it easier and smoother to discuss issues from directly within the solution itself. This was a simple and unique concept developed by Tectura that directly helped increase the overall value of the business solution, especially for the end users. As a result, the cost of communication has been decreasing as it obviously, takes less time. Ms. Mei admires the professionalism and flexibility of the Tectura team. The biggest challenge they faced during the implementation was moving PT Multi Citra Abadi's inventory records, which involves data totaling in the millions. "Even though it was not necessarily within the scope of work for the Tectura team, they fully engaged and helped us through this process, not minding to spend a long night to support our need to migrate our data," commented Ms. Mei. "And because of their dedication and support, we finished this daunting, large task in only one night."
Conclusion
PT Multi Citra Abadi remains ahead of their competition and their new retail business solution has helped them to successfully do so. The company has sustained its position in the marketplace and is able to stay on top of price changes as they can now make changes anytime. Fortunately for them, their competitors cannot. Overall, the Tectura consultants maintained a great attitude and never complained, even during some challenging situations. They worked together as a good team and a trusted adviser to the PT Multi Citra Abadi team. "This is a huge benefit of working with a partner like Tectura," said Ms. Mei. "They are professional, have strong expertise and possess friendly attitudes that truly make their client feel comfortable and assured that the new solution will be accepted by the user and ultimately, bring good results to the company."
Multi Citra Abati
Our teams worked very well together throughout the entire implementation process. It has been a great example of teamwork.
Ms. Caecilia Mei. Hatjandra, General Manager