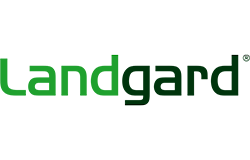 Landgard
Headquartered in Germany, Landgard's history spans over a century. The company was born when a timber merchant organized a fruit and plant growing association, with the goal of developing a modern production and retail system for agricultural and decorative plant products. Today, Landgard is a cooperative with more than 1700 companies selling potted plants, cut flowers, fruit and vegetables to wholesale and retail customers. Landgard manages stores in seven countries across central and Southern Europe, namely Germany, Denmark, France, Netherlands, Austria, Spain and Hungary. The overall turnover of the company surpasses €1,830 billion. Landgard manages a Cash & Carry store in Vienna that runs on LS One.
Legislative changes bring new requirements
In 2017, new fiscal laws were implemented in Austria. Landgard had been using as its POS system a home-grown development for AS400 for a long time. The company was happy with the system, as it had been developed to fulfil all of the company's special requirements. Landgard wanted to use the system in their Vienna store too, but they realized that adapting it to the new fiscal requirements would be too difficult. Landgard therefore decided to consult with Poresy, an LS Retail implementation partner, to find a suitable solution for their situation.
The solution to Landgard's problems: LS One
In order to both satisfy Landgard's desire to use its home-grown POS and comply with Austrian regulations, Poresy suggested the following architecture: AS 400 would be used as a POS, but the transaction information would be sent to LS One, and the fiscal receipt printed through LS One. LS One was the first choice for this kind of setup. This is because it is a powerful system which can easily be connected to all kinds of back-end systems.
A tailored setup
The process works as follows: without performing a transaction, a journal entry has to be created using an import staging table. You can see this process in the Technical Chart below. The POS then takes this information to print the fiscal receipt. The LS One POS layout is very simple, since only the journal button is needed. Through the journal, the fiscal receipt is printed by searching for customer ID or order ID. To comply with the fiscal requirement of having a unique barcode for each receipt, implementation partner Poresy teamed up with EFSTA. They provide a middleware that creates the barcode that LS One then gets via an interface.
Simple and cost-effective
By implementing LS One in Landgard's system environment, instead of developing AS 400 to comply with the Austrian fiscal requirements, the company managed to save a lot of time and money.