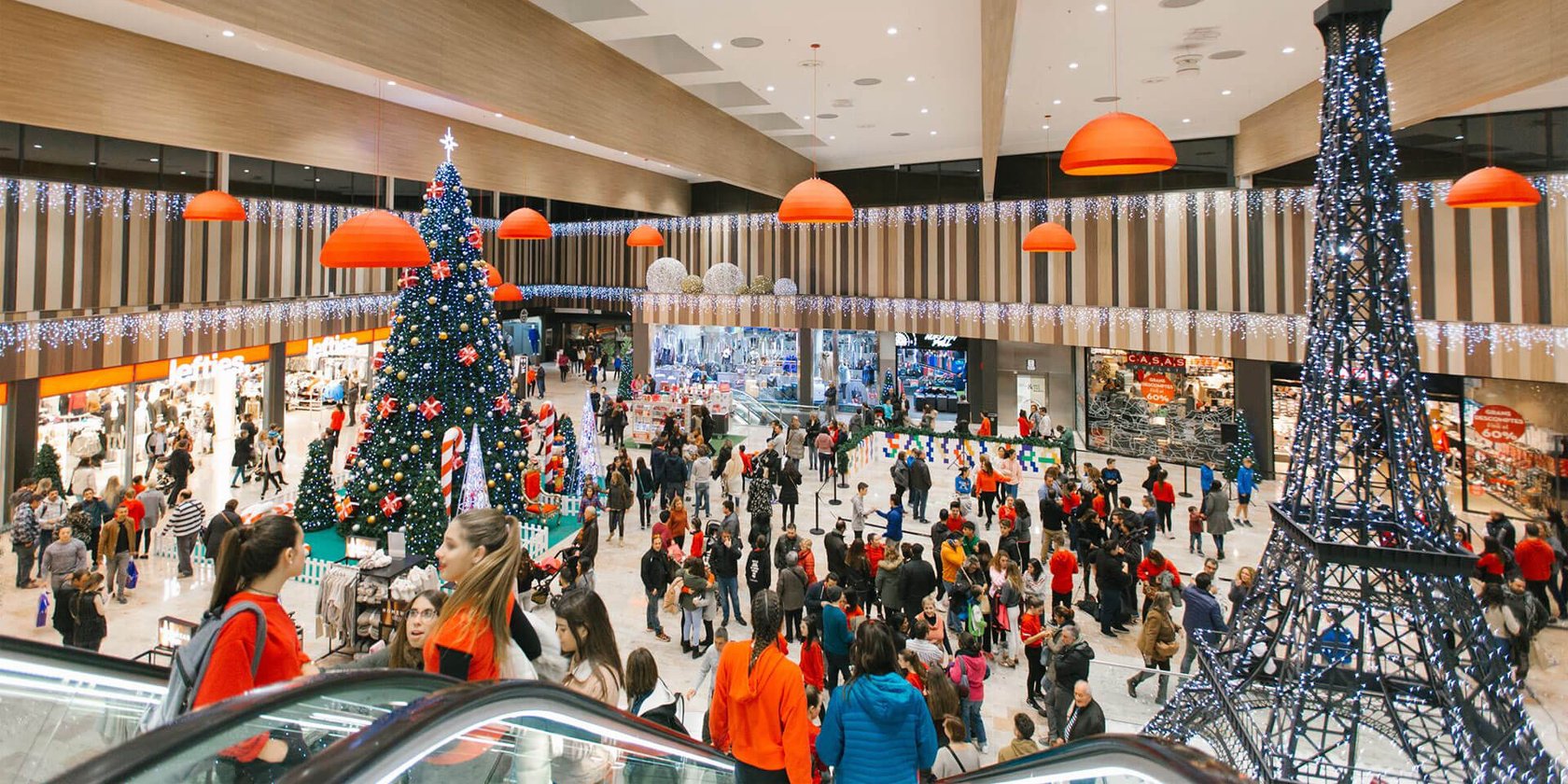 Gran Jonquera Outlet & Shopping
Gran Jonquera Outlet & Shopping is an innovative shopping mall that combines fashion and fashion outlet. It consists of more than 50 shops including restaurants, grocery stores, drugstores, a pet shop, a hotel and even a small 5D Theater. The Escudero Group owns various of these businesses, among which are several supermarkets, restaurants, a hotel and a sports shop.
Situation and needs
The Escudero Group has experienced a rapid growth over the past 15 years. However, they felt that their IT system was no longer supporting their progress and even becoming a hindrance for further expansion, especially for opening new businesses. The opening of a new supermarket was the turning point in the decision to change business management system. They were facing issues due to their IT infrastructure and risking to jeopardize the opening due to dispersion and duplication errors. Managing over 11,000 product codes, more than 20,000 annual deliveries and thousands of product lines, required to have a reliable and robust software system that minimizes the chances of error. In short, they wanted to:
have more control over their planning and decision making process
achieve full business integration and eliminate all errors
have access to reliable analytical information and get a better overview over financial, purchases and sales data
Solution
The errors, which affected so much the previous system, were successfully eliminated. As Albert Puigvert, Project Manager, noted "I have over 30 years in the IT retail sector, I have overseen many implementations and I can say this is the first time that the error level is close to zero". Today, no manual input codes are used during the whole selling, distribution and storage process. The entire cycle is fully managed and operated by the system through PDAs and output scanners. Thus, drastically improving the customers' shopping experience with the implementation of safe, fast reliable, and adaptable POS terminals.
Main objectives:
Ensure business continuity, since the shops are open every day and the front office should continue to operate under any circumstances, even unforeseen ones. That's why it was important to have a POS system that can work both on and off-line and an automatic replication system, as is the Data Director.
Guarantee continuous updates and technological advancements so that the software solution can grow with the business. In fact, we have gone from a pull system, where any specific features or requirements had to be specifically requested, to a push system, where both Microsoft and LS Retail offer us, through their routine updates, new functionalities and technological breakthroughs that we can easily implement and that will support future growth.
Have an open, flexible and adaptable IT system. When we speak of a medium sized company with a significant level of turnover is essential to have the possibility of carrying out the implementation of new functionalities easily and quickly. Or at least, simply adapt existing functionality, and the ability to integrate our systems with third-party systems. This is undoubtedly one of the strengths of Microsoft Dynamics and LS Retail vertical.
Benefits
Cost reduction thanks to a highly improved supply chain management that allowed much better monitoring and evaluation of costs and transactions with suppliers.
Maximization of profit thanks to the ability to comprehensively study the margins and find optimal sale prices.
In this sense it was calculated that the return on investment (ROI) for this project would be achieved in less than two years.