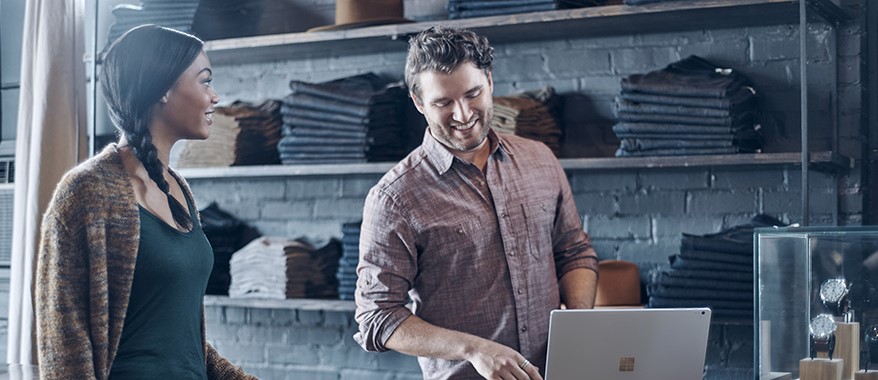 All retailers, from local independent shops to national chains, face highs and lows with in-store customer traffic. Here are some tips to inject some energy into your not-so-lively hours:
1. Create unique customer experiences with in-store events
Although many of us are creatures of habit, we also enjoy breaks in our routine. By planning experiences that intrigue customers, you can entice them to visit your store during off-peak hours. Surprise and delight your customers by curating unmissable events. Invite local experts to lead educational lunch-and-learns about the fashion industry or upcoming trends. Partner with local artists and musicians to showcase their work while introducing your products to new customers. Host promotional events, such as fashion shows and trunk sales, to launch new collections—and invite key influencers to write about your events on their media channels.
2. Design eye-catching, Instagram-worthy storefronts
In our visually-driven culture, intriguing and alluring window displays have the power to convert a passerby into a customer. Knowing customer demographics such as age and income can help you determine what window displays might appeal to your public, but showing you understand their interests can draw people in off the sidewalk when business is quiet. What hobbies do they have? What interests them? For example, if you sell vintage home goods to people who also love DIY projects, consider positioning colour or fabric swatches near the items on display. But don't put your best goods in the window—keep the mystery alive and let your star merchandise peek out from the back of the store. This will help ensure that customer interest continues to be piqued as they venture further inside.
3. Interact with customers online
Customers are more digitally connected than ever before. Technology has changed the logistics of when, where and how retailers engage with customers. You can leverage this connectivity by using email and social channels to offer promotions that are only valid during off-peak hours. Start with loyal customers by sending them exclusive offers or discounts as a symbol of your appreciation. If you have a website, consider offering a gift with purchase that can be picked up in-store. These tokens can help customers feel valued. For building new and existing customer affinity, consider using social media to promote products or flash sales. Reach out to key social media influencers to offer samples or tailored promotions that they can share online with their followers. No matter which method you choose, remember to set specific goals and timeframes so you can measure your results and adapt your strategies accordingly. To learn more about how to grow your business, read our e-book: Fashion retail moves fast. Are you keeping up? [hubspot id="8"]