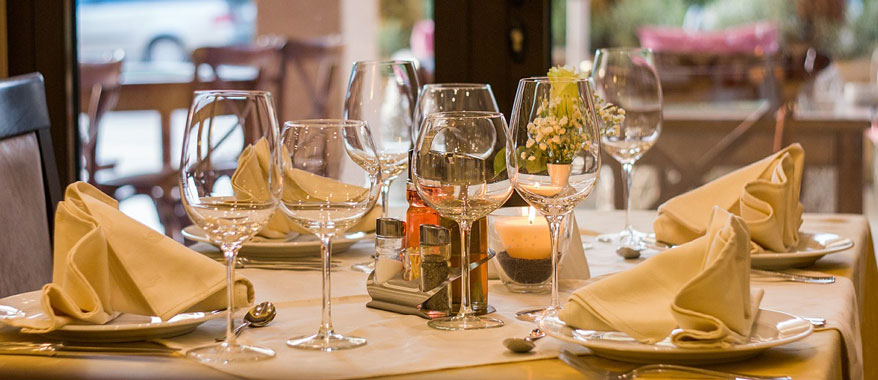 According to a research by the National Restaurant Association, 95% of consumers think that good service is the most important element when it comes to choosing a restaurant. At the same time, 4 out of 5 consumers believe that technology in the restaurant increases convenience. So why not put the two together, and use technology to improve the level of service in the restaurant?
1. Speed up the ordering process
Use technology to simplify and speed up the ordering process. The best management systems transmits the orders taken at POS directly to the kitchen, where they are immediately printed or displayed on a screen. This system not only makes service quicker, it also reduces the risk of errors ensuring a more accurate transfer of information to the kitchen. This is especially helpful in the case of complex orders, with many modifiers and special demands. To offer an even more flexible table service, think about the possibility of arming your waiters with mobile points of sale (mPOS). Your waiters will be more readily available to the diners, quickly joining them at the tableside to take orders and pull up checks, increasing your table turns.
2. Give accurate and up-to-date information on your dishes
If you use an integrated management system, you can set up information about your dishes in the system, and then pull up the info at the POS at customer's request. The POS gets the information straight from the management system, which means it is always up to date. If you are out of a dish, the information will be immediately available to the POS. This trick will speed up your service and enable you to answer whatever question your customers throw at you – What is the special of the day? Is the omelet lactose-free? Do you still have the salmon? – straight on the spot, without having to go ask the chef. If you cater for a health-conscious crowd, you can even include nutritional information in your system, and respond without missing a beat when asked how many calories are in your Caesar's salad.
3. Make your website useful and practical
Doesn't your restaurant have a website, or page on a social site yet? Then it's time you build one – just make sure you make it functional and informational. Your website (or page) should have two aims: to showcase your brand, and to give practical information to your current and prospective customers. Do not underestimate the importance of good branding: many people will meet you for the first time through your page. A poor site, with a tired design or poor usability, may lose you potential patrons. Do not forget to add all the key information that customers typically look for. Whichever the design of your website, always include your menus, opening hours, locations and phone number. Everything should be easy to find and access (this means no pdf menus in tiny font). If you have your own website, make sure it works on different platforms: many people use tablets and mobiles to go online. If your website is not responsive you risk to lose a huge slice of potential customers. Drop us a line if you wish to know more about the latest technological innovations for restaurants, or schedule a demo if you want to see how a new management system can improve your pace and efficiency. Our experts have years of experience in improving the quality of service in restaurants and food establishments worldwide. [hubspot id="2"]