5 guest personalization strategies to boost revenue at your hotel or resort (eBook)
Discover five key strategies to improve guest satisfaction and encourage repeat business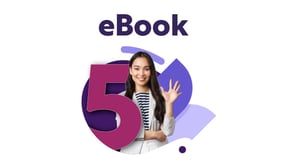 Meet guest expectations at every stage of the journey and increase sales
Personalization is key to understanding what your guests want and how they stay with you. To successfully anticipate their needs, you must have the right strategies in place to deliver the experiences they expect and will want to come back for.
Download this e-book to find out:
Why you need an effective personalization strategy for your hospitality business
How personalization affects different stages of the guest journey
The best ways to implement personalization at your hotel or resort and see returns
Want to know more ways to increase your hotel's profitability? Contact us!