Legacy system causing mistakes and limitations
For many years, Voici La Mode had been managing its business with a variety of separate software applications provided by local vendors. An MS-DOS based program was used for the POS, while the accounting and the warehouse were managed with a stand-alone application. Purchasing and replenishment were handled through Excel spreadsheets, while many warehouse operations were still being handled on paper databases. The disparate, outdated system caused many problems:
There was no integration between the applications, so mistakes and incorrect data were very common.
Voici La Mode had very limited ability to manage promotions or a loyalty program.
The purchasing process was slow and complex, and required the management of VLM to plan items and quantities several months in advance. All orders had to be created in Excel spreadsheets and submitted to Marks & Spencer UK via a web portal, so that the franchiser would be able to plan capacities and streamline manufacturing.
Many warehouse operations were challenging. Although a huge volume of stock was processed on a daily basis (from reception of goods, to movement along different zones, to actual shipment), most activities were still handled on paper — wasting VLM's time and resources.
LS Nav: reducing errors, saving time
Voici La Mode knew that their expanding business demanded a new, contemporary software platform. After compiling a detailed list of requirements with the help of consulting company PhoenixPro, VLM decided to implement LS Nav, based on Microsoft Dynamics NAV. The system was implemented by LS Retail partner Intelligent Systems, a company boasting great industry knowledge and a long experience with LS Retail.
A smooth implementation journey
The project started with the setting up of numerous basic retail functions, from tools for POS management, to modules for promotions and loyalty schemes, to functionalities for wholesale activities and intercompany transactions. The Warehouse Management module was customized to better meet VLM's needs. The Purchasing module was integrated with the Marks & Spencer UK web based portal, and modified to be in accordance to Marks & Spencer UK standards and templates. The go-live went smoothly, with no major hiccups.
Quick benefits
Voici La Mode has derived immediate benefits from using LS Nav:
As data is constantly replicated from the stores to the Head Office, the management team now has access to current, real-time information on sales, profits, and inventory levels.
The core processes of delivery, replenishment, budgeting, and planning are now easier to manage, as all data is held in one place, and everyone (provided they have access) can retrieve it at need.
The integration of the Purchasing module with the Marks & Spencer UK web portal has improved planning and delivery optimization, benefitting the decision-making processes as a whole.
Multiple warehouse processes are now more efficient, as many activities have either been automated or completely eliminated during implementation.
All operations are integrated with the business accounts, providing on-line accounting information vital for management decisions.
The next projects on the list for VLM are the implementation of Mobile Loyalty, Web Loyalty, and POS customer reservations. With the help of LS Nav, VLM's business future is full of potential.
Our people work faster, our business processes run smoothly, our customers are happy. We are confident we made the right decision with LS Nav and Microsoft Dynamics.
With LS Nav and Microsoft Dynamics NAV, we now enjoy an abundance of benefits for our business. All processes are embedded in a single database and we are now confident in our key decision-making.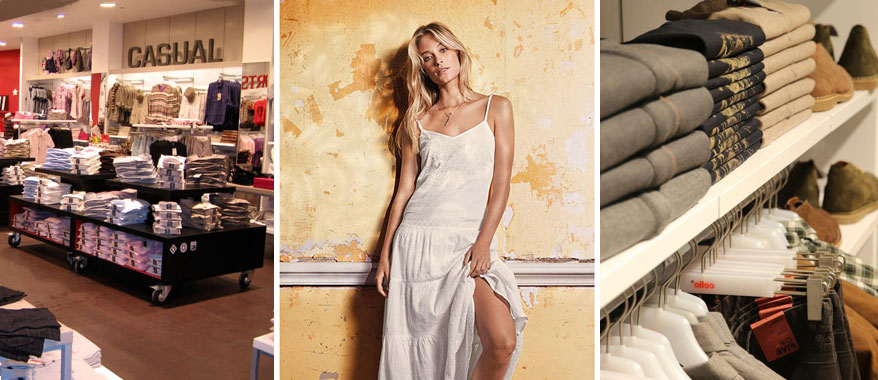 Voici La Mode (VLM) is a Cypriot-based franchisee of brands Marks & Spencer, Marks & Spencer Home, and menswear trademark Celio. Founded as a family business in the early 1950s, VLM is now a holding company operating ten stores and two distribution centers across Cyprus.