400-year-old pharmacy ventures to faraway shores
Officina Profumo Farmaceutica di Santa Maria Novella of America Corp is the American branch of the Italian Company. They run four stores in New York, Los Angeles, Washington and Miami. Cosimo Fabroni, Chief Operating Officer of Santa Maria Novella, led the effort to find a software solution for the four American stores. Cosimo had clear ideas of what he wanted from a retail management solution. He wanted a robust, flexible end-to-end solution that would be able to keep up with the needs of a fast-growing company. As Santa Maria Novella is an international company, Cosimo also needed a global system that could work worldwide, no matter where the store is located. "
It's very important to have the same procedures in all our stores, so we decided to adopt the same system in all of our U.S. stores
," said Fabroni. "
This is also important for managing production more efficiently
."
An end-to-end solution
The company chose LS Nav, a front-to-back solution that covers finance and accounting, inventory, sales and POS. LS Nav is based on Microsoft Dynamics NAV. The implementation took place with the assistance of ArcherPoint, a local LS Retail partner. ArcherPoint assisted in customizing and implementing the solution. The company also implemented a TINX-IT integration for Magento. Despite the necessity to coordinate between Italy and New York City, the company's U.S. headquarters, the implementation was timely and successful. The system went live with four stores in just thirty days, including setup, training, and go-live procedures. The team at Santa Maria Novella was so satisfied with LS Nav that more implementations are in the pipeline.
Our aim is to implement LS Nav around the world, with each store following the same procedures and using the same database. This is just the starting point of a collaboration that will grow.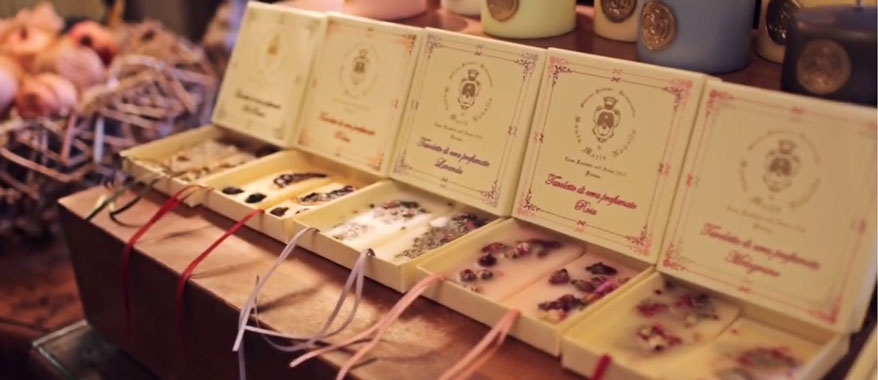 Founded in 1221 in Florence, Italy, by Dominican Friars, and open to the public since 1612, Officina Profumo Farmaceutica di Santa Maria Novella is one of the oldest pharmacies in the world. Catherine de' Medici commissioned the Officina to create a signature scent, which is known as the world's first fragrance. This 400-year-old company now has stores all over the world, and Santa Maria Novella's products are favored by royalty, world leaders, and celebrities. The company continues to offer customers the best customer service and the highest quality of luxury beauty products, from cosmetics to fragrances, candles and dietary supplements.