Growth and development
In the years since the company was founded, Empuriabrava has grown from an undiscovered, rural area into one of the largest residential marinas in the world. As the region developed, so did Montserrat's business. As the chain became bigger, they encountered both new opportunities and challenge. The company started having problems with
managing inventory
effectively across the stores. They also realized that they needed to have the right software tools to deliver the
customer experience
shoppers demanded. Montserrat started looking for a software solution that would enable them to:
offer a loyalty program
let customers use their favorite payment methods
keep track of inventory in real time.
The ideal solution would also easily integrate with all other devices already in use in the chain, such as scanners and POS scales.
The right solution: LS Nav
When the company came across LS Nav, they realized it ticked all the boxes. LS Nav offers powerful
stock management
, features a series of tools to grow
customer loyalty
, and integration to external devices is easy and quick. The fact that LS Nav it is built on Microsoft Dynamics NAV was also a decisive factor for Montserrat. The implementation was managed by LS Retail local partner Active Business and Technology. Montserrat was very satisfied with the support they received from Active, and with the way they handled the system setup.
Up-to-date information and tools for superior service
Since implementing LS Nav, Montserrat has seen great improvements in the business.
Real-time knowledge
With LS Nav, a unified system that covers the business front to back, Montserrat has improved its control over the stores.
Real-time knowledge of sales, stock and in-store activities
has given the company the necessary visibility. Today, Montserrat can make crucial business decisions with
greater agility and speed
than ever before.
Price and offer management
Montserrat used to have problems with updating prices and creating new marketing offers. With LS Nav, those problems are in the past. Now they can easily
control price updates
across the chain, and set and manage
offers and promotional activities
in a flexible, simple way.
The service customers deserve
Montserrat puts customers' needs at the heart of the business. Since implementing LS Nav, the chain has been able to
increase their transparency
, and grow shoppers' trust in return, by installing large screens at the till where customers can see what they are buying as their items are being scanned. These screens, as well as other devices including scanners and scales, were connected to the system rapidly and easily, to Montserrat's satisfaction. The new system has also enabled Montserrat to
know its customers better
: now, the chain can use the insights in LS Nav to understand what the chain's shoppers need, or might desire in the future. As a result, the in-store service has improved, and so have levels of
customer satisfaction
.
The system has enabled us to make decisions in real time, because from the HQ we now have control over all the stores, which means that we now know product availability at all times, and we can act with greater agility and speed.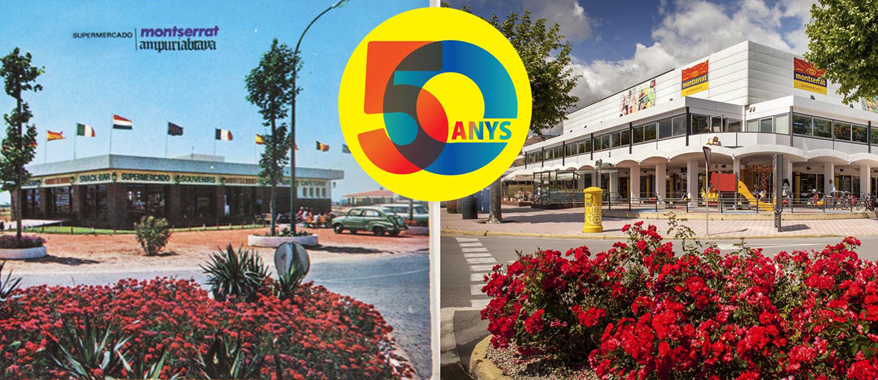 Supermercats Montserrat is a Catalan supermarket and grocery chain founded in 1967 in Empuriabrava, Spain, by street vending couple Mrs. Montserrat Vidal and Mr. Josep Bellot. Today the chain counts two supermarkets and one hypermarket, and is still family owned. The company's motto is "unique customer experience, both in variety and quality of services".