Looking for greater oversight
Before implementing LS Nav, GO Grill was using
disparate solutions
for its financial management, warehouse and POS system. The lack of integration between the different solutions led to
inefficiencies
when it came to planning, manufacturing and supply chain. The company realized that, without an integrated solution, the management wouldn't be able to take informed decisions and to focus on the strategical deployment of the business.
LS Nav: a solution that ticks all the boxes
GO Grill started looking into software solutions covering both financial management and Point of Sale. LS Retail implementation partner Navtech Group recommended LS Nav to GO Grill. After a brilliant demo that showed how the solution addressed all of GO Grill's needs, the company decided to select LS Nav as their new management system.
A timely implementation
The team at GO Grill working on the implementation project was very focused and motivated. They invested a lot of time and effort in order to reach the project goals in time and within the budget. The management was very supportive;
cooperation
enabled the teams to deliver the whole project within less than 5 months. "The key factor in this type of project is to select the right partner," says Miroslav Velkov, Franchise & Expansion Director at GO Grill. "The company that deploys the ERP solution, which is built around the business, must act as a trusted IT and business consultant, and have the necessary resources to offer the best model for the client. To us it was important that Navtech team has wide retail expertise and knows the software in depth," he concludes.
Benefits
GO Grill has experienced great benefits since implementing LS Nav. These include:
reduction of bad stock availability by 15%
reduction of raw materials by 9%, with improved material planning
optimized cash flow
improvement of the whole IT culture within the company
faster preparation of legislation reports
timely management
With our new solution, based on Microsoft technology, we are able to manage our business very effectively. LS Nav gives us very practical and useful reports, supporting our day-to-day business. There are only a few solutions on the market that can cover our expectations for flexibility, and we are happy we made the right choice.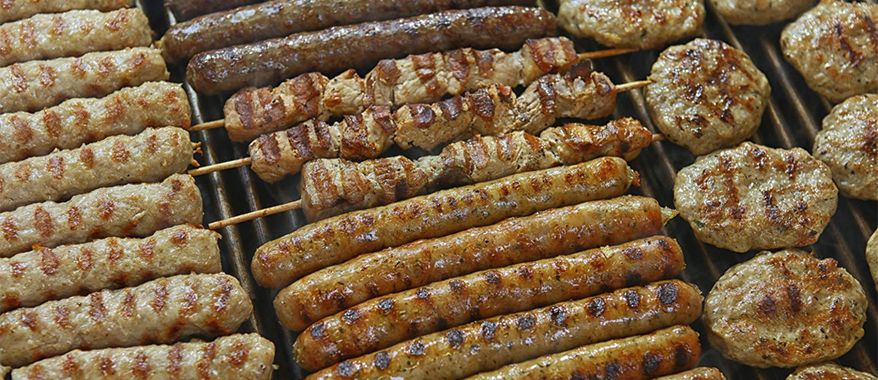 GO Grill is a third-generation family company producing food grilled with traditional methods and values: high-quality fresh meat and natural spices - no artificial preservatives, no dyes, no substitutes. Its goal is to preserve the unique traditions of Bulgarian grill and BBQ. GO Grill runs circa 25 own stores and more than 60 franchisees in most of the biggest cities in Bulgaria. The goal of GO Grill is to provide customers with the opportunity to have really good food, quickly prepared, with guaranteed quality, uncompromising hygiene and excellent service.