In need for a robust, flexible system
In 2013, Gill Capital started its franchise operations with Swedish fashion brand H&M. The company began with eight stores across Thailand and Indonesia. The H&M products proved very popular with customers, and the company soon realized they needed a more
robust and flexible front-end retail system
to handle the daily sales volume. The Regional Head of IT for Gill Capital, Mr Udara Dharmawanse, found the retail system that was being used at the time was extremely
inadequate
:
It was a closed and proprietary system: this meant that integration with the ERP system was complex.
The company had to generate files manually before uploading them to the ERP system. This process was slow and laborious, and the company wasted many resources every day to execute the work.
The system couldn't create dynamic discounts.
The company realized that their retail management system was way too inefficient, especially considering a forecast expansion to 300-400 checkouts in the following 2 years across Indonesia and Thailand.
Easy integration to the ERP
Gill Capital started looking for a
strong, flexible software solution
, keeping into consideration that the ideal system would also need to
integrate sales data
to the head office ERP system and the franchisor's information systems at the end of every business day. The company started the process of Request for Proposal with a number of retail software vendors. The technical team, which included infrastructure, ERP and retail operations engineers, went through detailed workshops to understand each software product. After several rounds of vigorous evaluation, the company selected LS One as the new retail software for their fashion stores. The system was chosen due to its highly adaptable system functionalities, and because of the possibility to
easily integrate it to the existing back-end ERP system
. Additionally, by using SQL databases throughout front end and back end, the team could slice and dice the data producing
effective management reports
for critical decision making.
A thorough and customized implementation
.
Effective promotion management
The retail business is very dynamic: setting up and running store promotions quickly is of great importance. Before implementing the new system, the Gill Capital-run fashion chains could only process simple promotions, and an employee would be forced to key the promotion manually in the system the night before the starting date. Today, Gill Capital can plan and execute a variety of both simple and complex promotions. Thanks to LS One, the company has
increased revenue
. They can also finally
schedule promotion periods in advance
; the system takes care of
updating prices automatically
when the promotion is active, and re-instating the previous price when the promotion expires.
Valuable insights
Since the implementation of LS One, the IT department has been able to generate timely reports. Management can finally access
valuable, timely data
on the business, from performance of staff members, to sales data drilled down to each outlet and specific items.
We used to be unable to send out reports via email from our ERP system. With LS One, we have achieved this automation by a simple interface development between LS One and our email system.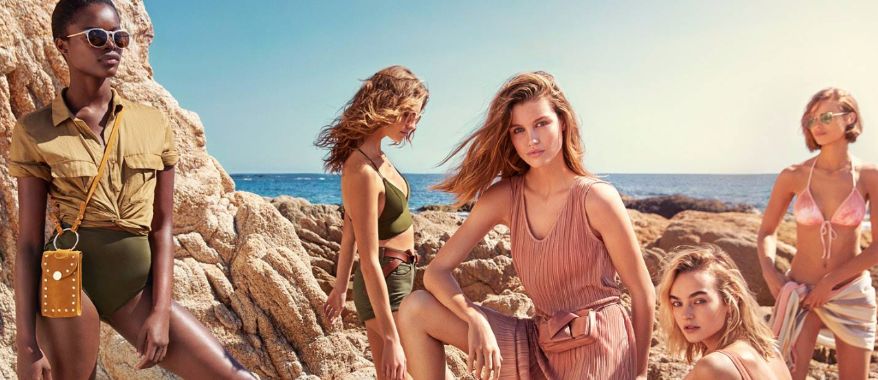 Gill Capital (S) Pte Ltd is a Singapore-based company that operates a group of brands and retail businesses including home furnishing stores, food & beverage brands and restaurants. The company operates franchises for world-famous brands such as H&M, Brandy Melville, Chicco, Brunetti, Yantra, D'Ark, Candylicious and Hershey's Chocolate.