The need to replace a legacy system
Prior to the implementation of LS Nav, the company did not have a central database. Their legacy system included MYOB to manage finance and payroll, and Microsoft Dynamics Retail Management System (RMS) to manage the retail side of the business - plus
12 separate databases, one per store
. All information the company used was based purely on reports from the store managers. Due to the individual databases,
maintenance was a distressing job
. There were item duplication issues between stores.
Barcode scanning often caused errors
: the barcode of an item at one store, when scanned, showed up as another item at another store. The data distribution across the stores was not made in real time, therefore, when a customer bought a product from one store and made a refund at another store, there was
no way to retrieve the transaction for a correct refund
. It was impossible for the finance team and management to capture and reflect accurate information. It became evident to the company that in order to keep growing the business, they needed to invest in a complete, centrally managed system that could preserve the accuracy of information.
Evaluating alternatives
The decision to change systems was accelerated by Microsoft's announcement that RMS has come to the end of its life cycle. Microsoft announced that the system was no longer available for sale to new customers, and existing customers would not be able to obtain new license from 2017 onwards. Flannerys evaluated different alternatives to RMS, and ended up shortlisting LS Nav and Retail Smart. After an information and demonstration session with LS Retail partner Dynamic Business IT Solutions, the management at Flannerys decided that LS Nav was the right system to satisfy the business's requirements and support its future growth.
A two-phased implementation
The project was divided in
two phases
: finance implementation and retail implementation. Phase 1, the finance implementation, occurred very smoothly as the amount of data migration and training needed were limited. Phase 2, the retail implementation, was very challenging due to the complicated legacy system the company was using. To begin with, it was very difficult for the project team to export data out of RMS. The data export process required the help of a third-party vendor. The process required to compile the twelve different databases was long and complex, as duplicate records needed to be removed. The system still had items that the business stopped selling, and legacy vendors that did not exist anymore, which also had to be removed. The project team was also forced to clean up multiple barcodes and PLU codes for the same item. Thousands of data validation issues popped up during the data migration process, causing a significant amount of rework. However, the Flannerys and Dynamic Business IT Solutions team managed to
successfully migrate all the relevant data
.
Customizing the system to local needs
The Dynamic Business IT Solutions implemented an integration to PC-EFTPOS, an EFTPOS handling software that is widely used in Australia. Other customizations were added. These include an integration with the produce scale software which ensures that information, including pricing and nutritional information, can be maintained in LS Nav and pushed to the produce scale. Dynamic Business IT Solutions also customized many standard LS Nav reports to capture more meaningful information for the business. Three weeks before the project went live, the team from Flannerys flew from Sydney to the Dynamic Business IT Solutions headquarters in Brisbane for data migration, training and configuration. The two teams worked together tirelessly to prepare for the big launch, and the
go live happened very smoothly
.
The benefits of a complete solution
Since implementing LS Nav, Flannerys has noticed improvements in different parts of its business.
Timely access to figures
With the fragmented and outdated retail and financial management system Flannerys used to have, every week, store managers had to report sales figures to the finance team. Then, the physical invoices and receipts had to be sent to the finance team by mail. The finance team then had to process the data before reporting to the management. This
manual process was very time consuming and labor intensive
. It took
tens of hours every week to store managers to complete the paperwork
, and many days passed until the final figures reached management. With LS Nav, store managers can process financial documents directly in the system. As soon as the document is processed, the
finance and management teams instantly receive the latest, accurate figures
.
Mobile inventory improving speed and effectiveness
Thanks to the mobile inventory solution, each store manager can scan product barcodes with their phone every time there is a delivery. These products will then be directly received against the purchase orders to ensure the
highest accuracy and efficiency
. Management can, at any time, review up-to-date information wherever they are, on their laptops, mobile phones and tablets, and
take timely and informed business decisions
.
Improved customer service
Flannerys runs a membership program called "Friends of Flannerys". Members are entitled to special discounts. Before LS Nav, member contact data had to be extracted out of the system in each store manually. The marketing team would then process the data, and send newsletters and discounts information to the members. With LS Nav,
Flannerys can now register members directly at the POS
. Member data at all stores is replicated to the head office every 15 minutes. This saves the marketing team a lot of time which used to be wasted extracting, cleansing and processing the member data from each store. As member data is managed centrally, every time a customers uses the membership card in a transaction in any Flannerys store, their whole purchase history is visible. With LS Nav, customers that are "Friends of Flannerys"
automatically receive discounts and advantages
. Previously, this process was made manually. In general, LS Nav has helped Flannerys
encourage more member registrations and retain member loyalty
.
After reviewing several options, we chose LS Nav based on Microsoft Dynamics NAV because it is a very solid and well supported solution for retail, with the capability to expand with us no matter how large we grow. With a complete system managing finance, warehouse, procurement, payroll, POS and retail, and in the future e-commerce and omni-channel, it was the logical choice to work with the best solution in the market.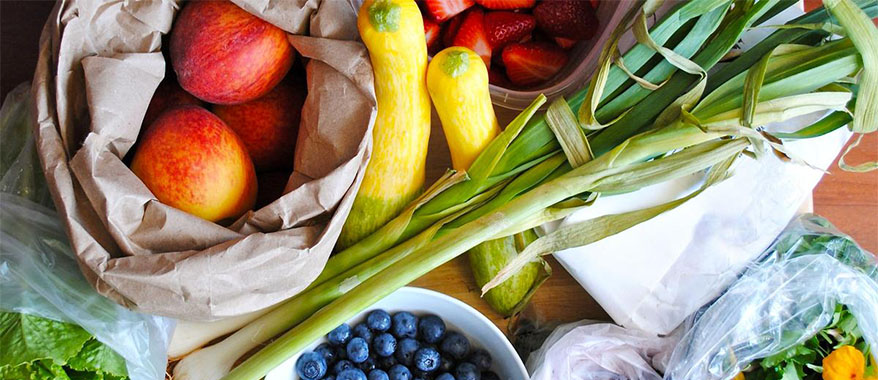 Flannerys is an Australian supermarket chain based in Queensland. The brand has become the locals' number one favorite destination when looking for certified organic and chemical-free products. Their product range includes health food, bakery, fresh produce, household goods, cosmetics, vitamins and supplements, coffee and much more. Flannerys does not only sell organic and health food: the chain also promotes a healthy lifestyle that revolves around ethical farming and additive-free goods. The business runs 12 stores across Brisbane, Gold Coast and Sunshine Coast.